This post is from my series called "My thoughts on singleness (a series. . .)". To read an overview and previous posts from the series, please click here.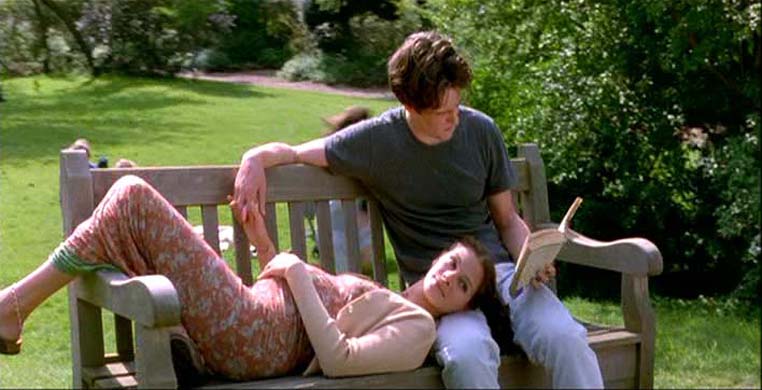 As I type this, I have 4 hours and 50 minutes to go on this flight (according to the flight tracker). Not too bad, except for the fact that I have already been in this airplane for over nine hours. Unconscious bodies are strewn everywhere, with only the flicker of seat back movie screens cutting through the darkness. It is 3:29am where I took off from. Yet, I am not asleep, as I almost never sleep on planes.
Here is what is on my mind right now. . . during times like this, I hate being single. I travel a good bit and I'm often on long flights like this one. Always traveling alone makes trips like this that much more brutal than they already are.
So, in honor of this LONG flight and being single, here are a few of the times when I really, really don't like being single.
Being sick – I HATE being sick while living alone. Add to this the fact that I live in Asia, where I don't have a CVS down the street or a Publix from which to buy chicken noodle soup, and sickness is absolute misery. Long days of lying incapacitated on my semi-comfortable couch with no one to interact with is the worst. Definitely not a benefit of singleness.
Holidays – Holidays really are meant to be with family. When you get well beyond college and you're still not married, holidays can be sad. Thankfully, I personally have always had great communities to fit into over here for holidays and a wonderful family environment when I am in America. However, I know holidays can be particularly difficult for many singles.
Family style meals – Almost all of the restaurants here in Asia are family style. Being single makes it both awkward and inconvenient to eat out for me. Awkward in that NOBODY here eats alone in restaurants. Inconvenient in that I can either order two dishes and have way too much food or order one dish and have an overabundance of one type of food. Do I feel like chicken? Well, that is all I will get. What about beans? While good, I don't care to make an entire meal out of them. Order both and it's enough for three. Not cool.
Going to romantic comedies – Ok, true confession. . . I like romantic comedies. Not proud of this, but it's true. However, there is NEVER an acceptable time for me to call a male friend and invite him to join me for a chick flick. Inviting another dude to a Julia Roberts and/or Hugh Grant movie is grounds for a throat kick. This can never happen. Never.
Pretty much every first conversation I have with people over here in Asia – You just don't see single men of 30+ years old in Asia. People just don't know what to do with me. So your 40 AND don't have a wife? Are your parents worried? You must have many girlfriends! I know a girl you MUST meet. . . always an uncomfortable conversation. Half the time I just lie and tell people I have a girlfriend in America. It's just easier than answering and dodging all the questions.
Nights – Beyond the obvious, it just gets lonely and long being alone at nights in my apartment. I'm not good by myself. I am an extrovert. It gets really old retreating to an empty apartment and waking up in said empty apartment day in and day out.
Moving – I have now moved 17 times in the past 15 years. Brutal. The longest I have lived in one home during this time span has been 22 months. I hate moving and it seems to only be more depressing doing it as a single. I don't know, but this seems to be the case.
Couples skate at the roller rink – Ok, so I haven't been to a roller rink since middle school. However, I really hated being forced to sit on the bench while the "couples" got the floor to themselves.  They got the cool spotlights, while I was forced to hammer snow cones on the side watching.  Actually, snow cones were awesome, but not as awesome as skating hand-in-hand with a girl while "More Than Words" blared over the sound system.
Lightning fast DTRs – It seems to me that when you turn 30 expectations while dating skyrocket up.  Gone are the days of casual dating and just "spending time with friends" of the opposite sex.  After 30, you are now in the "I don't want to waste my time with people not serious" mode.  Now, you want to know exactly where this thing is headed from the get go. . . or at least it can feel this way.  Personally, I am not a fan of this change.  I was never a fan of casual dating.  However, I really don't like feeling I need to have compatibility issues completely ironed out by the end of a Grande Latte, either.
Attending plays and other cultural events – Closely akin to romantic comedies, plays and other such cultural events are just not something you can call your guy friends up for. This stinks for me, as I really do like concerts and plays of all varieties. Just not able to call up friends and drag them along. No problem with sports, but "Phantom of the Opera" at the Fox Theater in Atlanta is out of the question! This has led me towards a few uber awkward blind dates over the years.
Well, that is a good place to start. There are advantages to being single, but these are things which are not cool.
Would love to know your thoughts on this below!
I'll make sure and write on advantages in being single in the coming weeks, but just wanted to jump into some of the areas that I find difficult.
(For the next article in this series, please go to An open letter to a female friend. . . struggles in dating Christian and non-Christian men.)