(This is my third post regarding my career as an Asian college basketball player. You might want to read "How I became an Asian college basketball player at age 28. . . " and "Funny nuances and differences from my Asian college basketball team") if you have not already.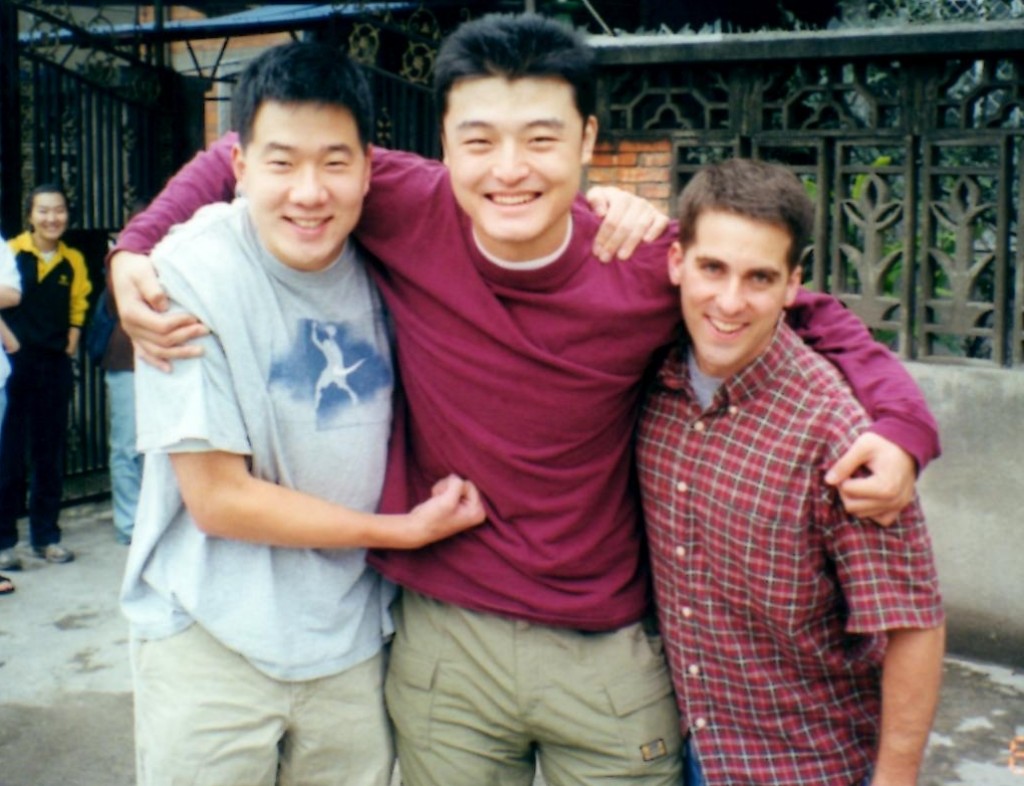 It was my fourth week in Asia and my third week as a member of the top ranked college basketball team in this country.  I was in the midst of language study, but as you can imagine, I still knew and understood very little. Patrick Ku was back in the US for a few weeks on a recruiting trip. This already made basketball practice much more linguistically challenging. No one on the team spoke English and I spoke VERY LITTLE Chinese, so Patrick being gone was a big deal. I was constantly trying to figure out what was going on around me since I had no translation.
My Injury. . .
During this particular practice, we were doing full court defense drills. One player would dribble the length of the court, while two others would try to box him in. It came my turn to be on defense. I was around half court. The guy I was guarding suddenly turned around during the drill running full-speed and his head slammed into my forehead. The impact was just above my right eyebrow. One of the disadvantages of being short is that when 6'7 guys are bent over dribbling, they are at about my head level. Not cool in this case.
It was a strong initial blow, but it didn't really hurt that much so I didn't think much of it. The player frantically apologized, but I blew it off in an attempt to show that I am above this whole "pain" thing that others suffer from. As he looked at my eye, he seemed a bit terrified.  All the while, our coach came running over. The coach then took me off to the office area. On the way there, I touched my eye. Blood was now profusely running down the side of my face. [Read more…]