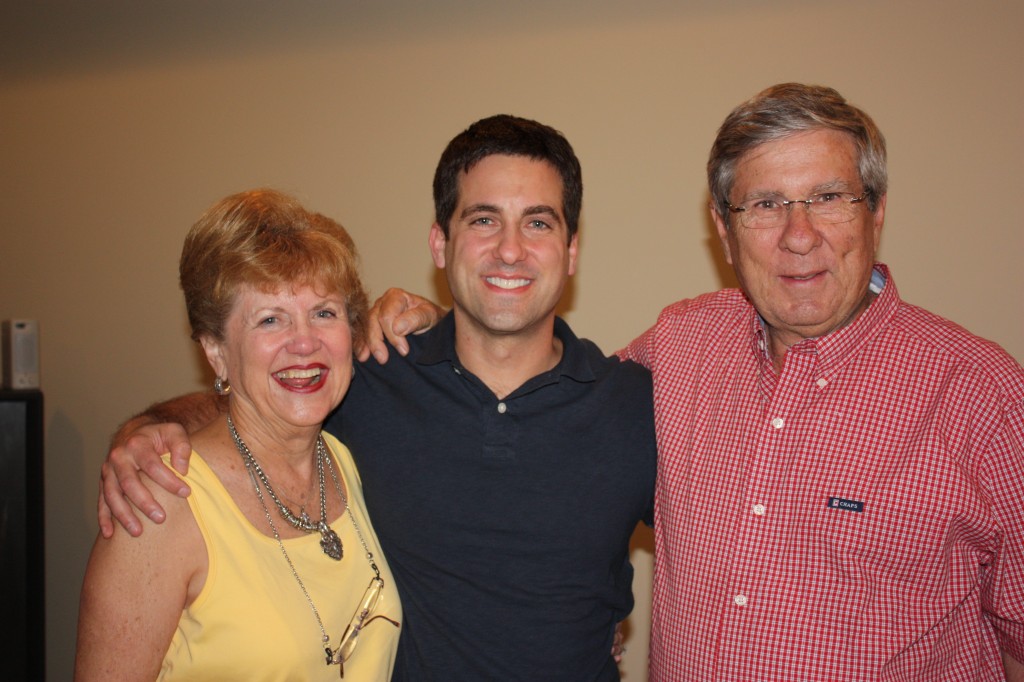 Today, my Mom (Kay Gunter) is on my mind.  If you don't know her, that is too bad.  She has a laugh that is inexplicably delightful.  She laughs from her belly.  She laughs loud and boisterous, the kind of laugh you can hear from far away locations, like from Atlanta to Toledo.  She laughs in a way that makes everyone in the room happier for being there.
Additionally, my Mom is sweet and kind.  She visits EVERYONE in nursing homes, hospitals, dungeons, caves, sewers, and every other rough place people who are fortunate enough to know my Mom end up.  Seriously, my entire life has been filled with her serving people who are down, forgotten, or hurt, in every conceivable way.
When I was in high school, Mom helped in raising money for the Quarterback Club by selling Henderson High sweat suits during lunch periods at school.  She was there several times each
week.  Ended up that many of the kids who didn't have friends, didn't have people to eat with, would end up sitting around and eating with Mom at her sweat suite table just outside of the cafeteria.  They loved her.  True story.
Mom taught youth group Sunday school for over 20 years.  She practically adopted the girls from broken homes.  She has delivered birthday cookies to countless girls over the years.  To this day, Mom hand writes over 300 Christmas cards each year to EVERY student she ever taught.  Amazing.
Mom taught me how to serve people.  Mom taught me how to sacrifice for people.  Mom taught me that people undervalued by society are those that we need to value the most.  I will have to live to be 90 in order to love more people in Jesus' name than my Mom has.
As I type, Mom has 4 radiation treatments left for her cancer.  This is her second go around with this awful disease.  The first was back in 2004.  That time, things were much worse.  She had surgery, followed by 10 months of radiation and chemo therapy.  It was brutal seeing my dear, dear Mom so worn down by this process.  We were THRILLED with the outcome. . . cancer free for the past 7+ years.  This latest episode seems to be much better.  After surgeries in December and February, she only needed 33 radiation treatments and then things ought to be fine.  She has 4 left.
Here's the deal, though, living overseas is most difficult during times such as this.  I HATE not being with loved ones during times of stress and pain, especially my dear Mom.  Though pragmatically I could add little to nothing to her life right now, it's still rough to not be there.  Definitely one of the not so glamorous sides of the life I have chosen.
As a result, I simply ask that you pray for my dear Mom, Katherine Seckinger Gunter.
Thank you.