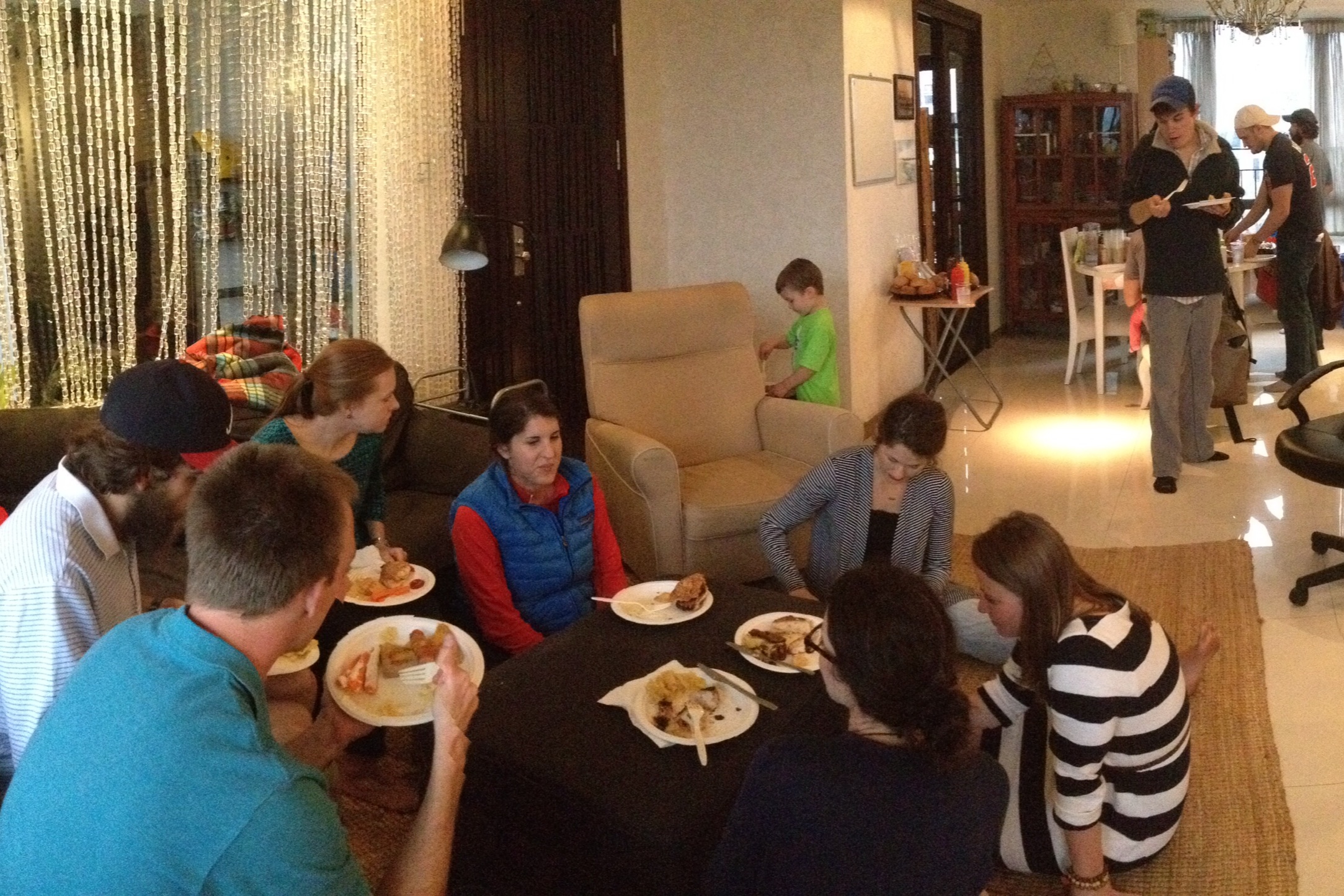 One of my favorite things to do in life is host people in my home, no matter where my home happens to be. One of my other favorite things is meat from a grill. Throw the two together and I love hosting cookouts.
We had another such cookout two nights ago in my apartment here. Great time. Really great time.
Marinated chicken was the primary offering, along with hotdogs, sausages, and a few burgers.
For my first few years in Asia, I lived in a dorm on a university campus. One of the aspects of Asian dorm life that bothered me the most (there were quite a few) in in not being able to host people.
As soon as I moved off campus, got my own place, and was settled, a grill was one my first purchases. I've never regretted this.
Two things on note regarding grilling out here for me. . .
First, I am color blind and therefore must always have someone of clear color sight to be near me. I don't want people to get salmonella when enjoying a burger and a Coke at my place. This weekend was great, as my friend Conner Bradley took over the grill. He did an amazing job on the chicken in partiular.
Second, we grill out on our back deck area inside of my city-center towering complex. I'm certain this is a luxury of Asia, as I know this wouldn't fly at equivalent housing complexes in Atlanta or LA.