This article is from a series I have been writing called "My thoughts on singleness (a series). . ." If you like, please CLICK HERE to read the previous articles.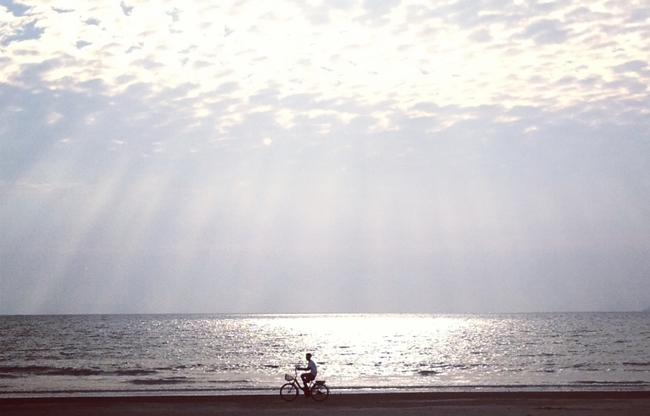 A few years ago, a female friend of mine was struggling with the prospect of dating Christian men. She was new to faith and had dated much prior to becoming a Christian. She was struggling with some aspects of the culture of Christian men.
Though I have shortened and taken out some of the personal content, I wanted to post our dialogue on a rather important issue. I hope you will find this helpful.
The first part is an abbreviated version of her email to me. It is followed by a similarly abbreviated form of my response. I know what I am saying will be controversial on many fronts. Again, I do not pretend to be an expert in this area, but just a guy trying to bring his faith to bear in all areas of life. This area of singleness is just one of them.
Dear John,

I've been writing an e-mail to you, in my mind, for weeks, now. Here it is.

Do you know I've only ever dated non-Christians? (remembering that I've only been actively seeking God for the past year) I can see that dating Christian men is a whole different ball game, to use a metaphor you'd like. 😉

Have been bumping up against the notion of automatically ruling a man out because he's not a Christian, yet have also seen, through observing couples at church and talking to pastor, how incredibly intimate and fulfilling it could be to share yourself, share your time, share your heart, with someone who puts God at the center of their life, as well. That being said, Christian men, speaking in generalities, can sometimes seem, demasculinized. They don't walk with bold, Godly confidence in the "romantic" spheres of their life. Why?

For now,

A
Hey A,
. . . Don't give up on dating believers. There are some issues with us, but give some of your church guys a chance. Here are some thoughts:
Christian guys, I have found, are too passive. No doubt about that. I do think you can attribute this to a few things. First, the carnage of past sin. Many of us did have "another life" in which we made mistake after mistake with women. Sexual sin is so deceptive and so hurtful. I think many of us are just trying to avoid making past mistakes again, but the negative outworking can sometimes be passivity. Good motive, bad outworking.
Second, I think many of us feel a strong responsibility to protect the hearts of the women we are around. If a guy is walking with the Lord, women usually become attracted to them quite easily. This can lead to false expectations and unnecessary pain. Never fun having to hurt someone who you sincerely like and were never really interested in romantically in the first place.
Finally, we Christian men can just be sinfully passive. As a result of the fall, I am convinced that men and women will naturally gravitate towards roles that they were not meant to have. Men get lazy and weak and become scared to move out in faith in life and relationships. We become sissies in all of life (I'm including myself in this statement). This ticks me off because very few men, who are desperately needed, will actually be men and take the work of Christ's kingdom expansion seriously. We would rather sit back and to borrow from Neil Postman, "amuse ourselves to death." We will do anything except that which is meaningful and important.
However, non-Christian guys also have their issues in areas of passivity. First, they are addicted to self gratification. They might come out seeming romantic and kind, but in the end, without Christ, our ultimate goal is self-gratification. This was my case and, I am convinced, at the core of all outside of Christ.
Second, non-believing men will gravitate towards a utilitarian view of others/relationships. There are, of course, exceptions, but they are just that. . . exceptions This is similar to the first point, but a little different. If it works for me, I will stay in it, if not, I will bail.
If there is no moral center-point outside of yourself, then you will view yourself as the moral center-point. I believe firmly that unless your moral center is Christ, you will ultimately view others/relationships through the grid of utility. You don't want this.
Finally, just as Christian men struggle with the sin of passivity, so do non-Christian men, but with a twist. . . they tend to be "aggressive-passive." They are aggressive in a self-centered manner consistent with what I have already said. They generally have short-term goals in relationships, even if they can't see this in themselves. This will usually work its way out by misappropriating sex and emotional manipulation. They are often passive, however, in the areas of genuine love and long-term leadership/purpose.
I have had and maintain many, many relationships with men, both Christian and non-Christian. In my experience, I do see these things. Often what can be seen as "romance" is just a man trying to fulfill his own utilitarian purposes through a relationship. Often times what appears to be passivity with Christian men is actually men trying to methodically "do the right thing" and put the interests of the woman above their own.
If a man is confidently and consistently pursuing a life with Christ in obedience and love, he will eventually be a good leader and romancer in a relationship. Find a Godly guy that is serving others, exercising personal discipline, has strong relationships with other MEN, and treats women honorably and don't settle short of this.
Your Brother in Christ,
John
Epilogue: "A" is now married to a Godly man and doing very well in her faith and life (as far as I know). Not sure how much this email helped her in her own journey, but I know writing it built me up in my own thoughts in this area.
Would love to hear your thoughts on this!
(For the next post in this series on singleness, please go to The blessings and joy of singleness.)