This journey of writing about singleness continues. . .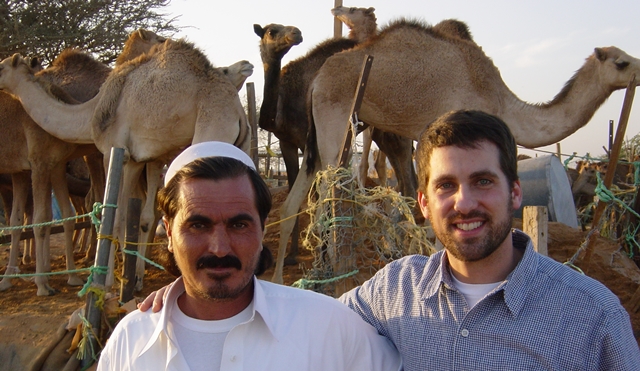 When is the last time you read something with a title like, "The blessings and joy of singleness"?!?!?!
Much has been written about the pains and problems of being single. It's everywhere in the media. Many TV shows, if you think about it, have either primary or secondary themes of singles on the never ending pursuit of finding their purpose and meaning in life, i.e. their spouse. Singleness is portrayed as a necessary evil, a holding pattern, until life FINALLY begins at the marriage alter (or at least at the "happily committed in a stable relationship" stage). You find your partner, ride off into the sunset of contented, relational bliss, and. . . roll the credits.
However, there are great aspects of being single. There really are! I promise. For those of us who are Christians, the Bible is clear that there is great purpose, and even in some cases preference, in remaining single.
The main text in the Bible on this subject is 1 Corinthians 7:32-34.
The unmarried man is anxious about the things of the Lord, how to please the Lord. But the married man is anxious about worldly things, how to please his wife, and his interests are divided. And the unmarried or betrothed woman is anxious about the things of the Lord, how to be holy in body and spirit. But the married woman is anxious about worldly things, how to please her husband.
Paul talks clearly here about the advantages of being single. His main point is that in not having "divided interests" we are free to simply think about Christ and the values of His kingdom. I know this is a difficult perspective to maintain in the midst of the trials of singleness, but it is true.
Along these lines, here are some of the reasons I am content in, and even grateful for, my singleness.
Serving the world around me in a special ways: I honestly love being used in a way that builds others up in their faith and/or just makes their lives more pleasant in general. I think we are all this way. Whether it is coaching little baseball (as I did as a single before moving to Asia) or being able to get out of bed and help dear friends (Michael and Beth Gregory) with their injured dog (as was the case with the venerable Albus), I love being able to serve the people around me in ways that would be greatly limited if I were married. This was the case when Mom was diagnosed with cancer. I had the freedom to move back from Asia for a year to be closer to her during that trying time. The examples could flow here, but you get my point.

Take jobs on calling, not based on money:

As a single male, you can live on almost nothing. No couch is too uncomfortable, no leftovers are "too spoiled", no hand-me-down furniture is "too ugly" to use for single men. Therefore, the needs to sustain life as a single male are minimal. The main benefit this has had in my own life has been in picking my chosen occupations. I am able to first ask questions like "where can I most strategically invest my time and energy" in picking jobs, rather than how can I pay for private school and/or Disney world. Again, families are a wonderful blessing, but according to Paul, they are limiting factors in serving the world with your whole heart and life.
Along the same lines, singles can take on jobs that are not suitable for marrieds: Reality is that I have been able to do things, a few times, which were just too risky for my married friends. I can go places and do things in certain environments which I would clearly not do where there a wife and kids at home. The minute I were to get married, I would immediately re-think some of my choices in saying yes to certain things, whether they are jobs, projects, or hobbies that place me in unnecessary risk. Don't get me wrong, this doesn't happen often. This type of option, however, would not be possible if I were married. Along the same lines, travel is never something I need to stress over. My married friends constantly must evaluate jobs based on travel and time demands. In order to be a good husband and father, you must be around. This has never even entered my mind. If meetings come up in Thailand that would good for me to attend, I book the flights. If an emergency presents itself in a different city which would be best for me to be there in hours rather than days, then I go immediately. This is a great blessing both to those with whom I work/live and to me personally.
Go to family or friends in need ANYTIME: I am blessed to have a wonderful family and many long-time, committed friends all over the world. From time to time, there will arise special need in their lives, as is the case for all of us. I love being able to meet those needs. It's wonderful being able to love and serve those around me in their times of most need. It is a blessing. It is an honor. It is something I am always grateful for when the opportunities arise. Even the draining, difficult times. Actually, ESPECIALLY the draining and difficult times.
Serve in difficult and needy areas of the world: . . . For the most part, I'm going to leave this unspoken here. However, I do love being able to listen to all options, no matter the country, condition, cause, and resources, when looking to my future jobs. I don't have to ask first what is possible for my family and me when making career choices. I get to simply ask "where is the need the greatest, where can I play a unique role, and where is my heart?"
I would love a wife and family and still pray for this, if it is God's will. However, I do have great joy in what the Lord has specifically blessed me with in my singleness.
Paul was not off his rocker when he said "it is better to be even as I am". . . there is great purpose and joy in singleness! My prayer throughout this entire series on singleness is that I would continue to grow in this personally and the Lord will encourage others along these same lines.
As I stated in an earlier article, "singleness is an OPPORTUNITY; it's not simply something to be avoided, nor a condition from which one must escape". Rather than dwelling upon what I don't have in a wife and children, I do believe the Lord would call us to focus on the joy, wonder, and beauty of what He has given us in all things. The Lord is sovereign, He is good, and He only presents good to us, His children.
May the Lord remind us (both married and singles) of this reality often!
(For the next post in this series on singleness, please go to The role of infused beauty in my life ("softening" a single dude). . . )