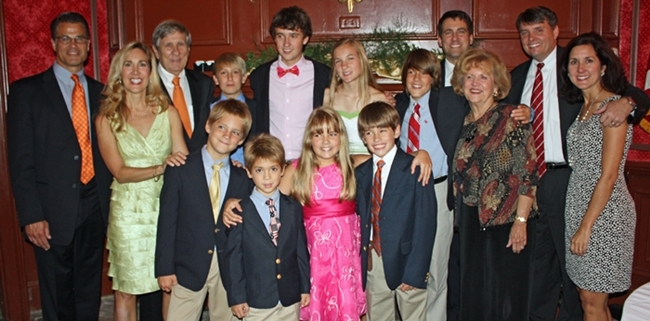 This morning, I work up, got on my motorcycle and drove to McDonald's for a McMuffin. This is actually what I do EVERY Sunday, at least the ones in which I am in town. I come here (I'm currently typing this in the corner of McDonald's while beyond cheesy Chinese pop music plays in the background), read the Bible, journal some, catch up on the week's news (mainly on ESPN.com), pray, blog, and generally just decompress. It really is one of the highlights of each week.
Continuity is a wonderful thing. For me while living in a country which is growing and changing at a breakneck speed, in a working environment where the people around me are constantly shifting, this little bit of continuity of Sundays being "me and God time" has kept me afloat.
It has looked different over the past ten years, as I have shifted cities and work situations several times. At times it has been open park benches and at others it has been tea houses. Since December here, it has been McDonald's. However, every Sunday I try to get away and just do something similar to what I have just outlined.
As I think more about this subject of continuity, I see it all over the place.
In life, we all value continuity in relationships. Often times, we most value those friendships we have had the longest. Part of the innate value in these relationships is that they have weathered the natural ups and downs of life with you. They have seen you at your best and worst, and yet they continue on in friendship.
In marriage, people always aspire to "until death do us part".  It's not merely an empty line repeated in an arcane ceremony. It is the honest desire of all of us entering into this sacred relationship. Among the greatest pains of divorce, I am told, is when the expected beauty of the continuity in a life-long partner is suddenly taken away. The one thing in life you expected to never change has now abruptly come to an end.
Even superficially, I really believe our desire for continuity in life pushes our passionate support of our university and pro sports teams. The Atlanta Braves uniform is well beyond a simple shirt to me. It represents Sundays at my grandparent's home as a child, a high school job as an usher, countless conversations with friends over the years, and, hopefully, shared experiences with my own kids in the future. In short, the Braves jersey represents the comfort of continuity in my life across the ages.
Today is Mother's Day. As I am sitting here thinking about my Mom, one of the many things for which I am grateful to her for is the natural continuity she has built into my life and character. I don't remember a single day where my Mom was not "there for me."
Until college, Mom's continuity in my life was seen in ALWAYS making breakfast for me. She was there at all but a handful of my thousands of sporting events. When I failed my first math test in 1st grade, Mom went through flash cards with me directly after school every day until I was among the best math students in my grade. (If you have not already, please read this post, Mom's laugh and sacrificial heart, to get a full picture of Mom.)
Even now, every few days, if we have not talked, I will often get a call from America. It's Mom. "Are you ok? Just wanted to hear your voice. . . make sure everything is well with you." I have never known a time without the continuity of my Mom's love for me.
As I talked of in this post about my father, for good or bad, we often view God through the lens of how we perceive our parents.
One of the grand attributes of God is His immutability. This simply means that God is unchanging in any and every way. In God's very essence is divine continuity. He is NOT capricious, random, fickle, or temperamental. For. . .
"God is a spirit, whose being, wisdom, power, holiness, justice, goodness, and truth are infinite, eternal, and unchangeable." – Westminster Shorter Catechism
The Bible states the immutability (or continuity) of God clearly in many areas, but specifically in both Malachi 6:6 and Hebrews 13:8.
For I the LORD do not change

Jesus Christ is the same yesterday and today and forever.
Just as Dad has taught me much about the presence of God through his life, Mom has done the same about the continuity/immutability of God. Like anyone else, I have my insecurities, doubts, fears, and deep seated sin in my life. However, one of the areas of which I have never doubted God is in His immutability. God is good, consistent, fair, and NEVER changing. He truly is the same today as He was yesterday and as He will be forever more. I believe this to my core.
I am certain the continuity of my Mom's presence and love is the basis for my solid understanding of the immutability of God. For this, I am and will always be eternally grateful to my Mom. Mom's continuity in my life was pushing me to understand the love of my heavenly Father long before I was conscious of what was happening.
As I sit here on Mother's Day, I am profoundly grateful for the three INCREDIBLE mothers most prominent in my life; my Mom and my two sisters, Betsy Chapman and Becky Bracher.
All three women are living examples of mothers whom give their lives for their children. My eight nieces & nephews and I are all richly blessed as a result. All three women are giving us the blessing of continuity in our often disjointed and confusing lives.
All three women are giving us the gift of better understanding and embracing the majesty of God in His continuity and immutability.
On this Mother's Day, I am prompted to pray for those mothers around me. Cat LIttlepage and Meredith Stuart both live in my complex and "do life" with me. They are both incredible mothers, whom I am certain are passing this gift of continuity along to their wonderful children.
I am praying today that they, along with many of my other friends whom are mothers, will see the purpose, power, and vitality of their role in their children's lives.
The impact of a mother is well beyond the metaphorical walls of their homes. Jack, Noah, Adelaide, and the many other children my friends are raising WILL impact the world for Christ well beyond our years. This truly is a marvelous calling.
To my own Mom and two sisters. . . I love you. Have a wonderful Mother's Day!