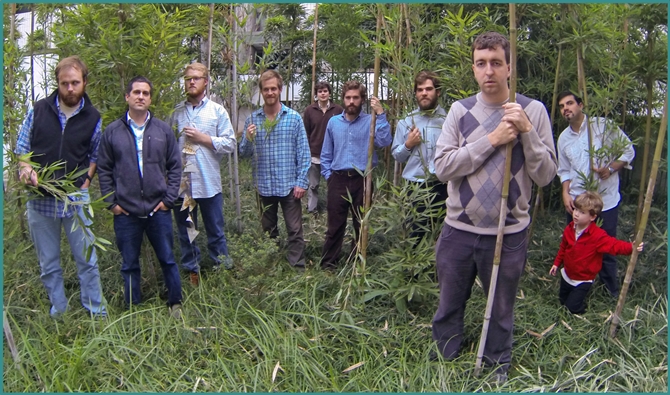 I woke up this morning to the reality that this is my twelfth Thanksgiving spent in Asia.  My 12th! 
There is obviously no recognized holiday over here for this day, but generally folks allow foreigners to take off on their specific holidays.  Today is such a day for us ex-patriot Americans here in Asia.
I know it is a little cliché, but I could think of nothing better this morning than to simply type out some of the things I am thankful for on this day.  As I have said several times on this blog, an attitude of "thankfulness" is an area in which I am striving towards personal growth.  What better way to do this than on Thanksgiving Day!
Here are thoughts on SOME of what I am thankful for on this Thanksgiving Day:
Family and friends back in America
I am thankful that after 12 years of only occasional face-to-face contact and spotty phone connections from 12,000 miles away, my family and friends still love me and support my being over here in Asia.
I have parents who have given up much in blessing me to live in Asia.  I have sisters who do all they can to encourage me.  My eight nieces and nephews have been deprived of their uncle, yet love and care for me in their own ways.  Friends from all over America go out of their ways to "pull for" and keep me plugged-in even with my absence in their lives.
They do all of this in spite of my being unable to be more present and "helpful" in their lives.  For all of this, I am grateful and with a full heart.  I have family and friends who are truly worthy of these noble titles.
For this, I am thankful.
Technology
I know this is a strange one, but let me explain.  When I first moved to Asia, the CHEAPEST way to call America was $1.39/minute.  The internet was spotty at best and I only had access to it for 2 hours each week.  We had one internet portal for the entire foreign student dorm, so we had to sign up for our "block" of two hours.  Mine was Friday at 3-5pm.
Now I can Skype for free.  I can Facetime for free.  Facebook/Twitter/Instagram keep me updated on people's lives (at least in a superficial way). WeChat is now making talking/messaging with friends like Craig Clarke and Phil Autry a daily event.  Unbelievable.  Isn't it amazing how far this type of technology has come in such a short time period?!?!
For technology which lessens the sting of distance, I am thankful.
Christmas movies & music
I love the sights and sounds of Christmas AND I am hardcore on nothing pertaining to Christmas being done BEFORE Thanksgiving.  Nothing.
However, Thanksgiving is here. . . let the Christmas music/movies begin.  NOW!
Bing Crosby, Louie Armstrong, and Frank Sinatra are now cued up and ready to grace my iPhone.  "Elf", "Home Alone", and even the Christmas mainstay "Die Hard" are all on deck for viewing in the next month.  Nothing says "Christmas" like seeing John McClane rid the world of a group of renegade Euro-trash terrorists while Jingle Bells plays in the background.  I can't wait.
For Christmas music and movies, I am thankful.
Thanksgiving meal
Americans living abroad kill it on Thanksgiving.  We absolutely murder it.  It's as if all of our "American-ness" comes rushing to the surface in a culinary explosion.  We always have the most massive feasts imaginable each year on this day.
Today was no different.  Thankfully I am blessed with having many talented and enthusiastic cooks all around me and today they were at their finest.
Turkey (both fried and traditional).  Stuffing.  Dressing.  Several sweet potato offerings.  Caramel cake.
I am currently unable to touch my toes or see straight.  I am miserably full, yet euphorically delighted.  Isn't this Thanksgiving at its finest???
For food comas on Thanksgiving, I am thankful.
Family in Asia
I am thankful that those of us in Christ are in fact a family.  We are actual brothers and sisters, with a common Father in God.  We have the same Spirit within us who has made us new.
On days like Thanksgiving, when I am naturally missing my biological family in the States, my appreciation for my Christian family, the body of Christ, is even more acute than normal.
For my family in Christ here in Asia and around the world, I am thankful.
Christ Jesus
Christ really is the only reason "thankfulness" even makes sense.  He is the giver of life.  He is the author and originator of joy.  Christ is my present friend and my future destination.
Christ Jesus is not merely "the reason for the season", but the REASON we have life, breath, and vitality.  He is the beginning and the end.  He was with us in the beginning and will be there as we are ushered into the next life.
On this Thanksgiving Day here in Asia, I am eternally thankful for Christ Jesus, my giver and sustainer of all of life.
(Related posts; 4 observations on "thankfulness" and Battling for "thankfulness")