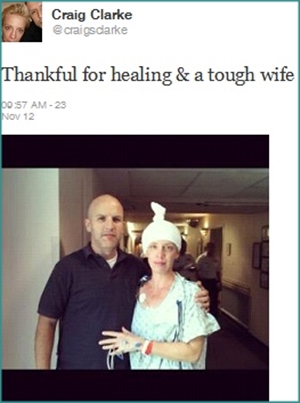 In light of Thanksgiving having been last week and Christmas being a few weeks away, I have been thinking about "thankfulness" a lot the past week or so.
True confession. . . I am by nature a tried and true pessimist. Even in good times, I am looking for the bottom to fall out. I have a hard time celebrating victories in life, always feeling the next challenge is right around the corner. I don't understand this about myself. I don't like this about myself.
I do greatly admire those whom live lives of honest "thanksgiving" and thankfulness. The past several years, I have tried to change myself in this area. At the risk of looking creepy, I have observed those around me who are genuinely thankful in their dispositions . . . the people whom always find the good in every situation.
Good news. . . I am honestly growing in this area of being a more thankful person. Though still far from where I want to be in this area, I am growing. It is slight and I do have my moments of backsliding anger and bitterness, but little by little, I am becoming a more thankful person.
Here are a few observations on "thankfulness" that I have been stewing over in my pursuit of becoming a more thankful person. . .
1) People who are "thankful" are wonderful people to be around – Have you ever noticed how great it is to be around positive, thankful people? Seriously. . . think about it. I know "those people" can be a little annoying at times, but by in large, thankful people just seem to pull up the collective atmosphere of any room in which they enter.
Personally, I cannot have TOO MANY positive, thankful people in my life. It is really quite strange, as I think most of us would agree with this, yet so very few of us would be classified in terms of "thankfulness".
2) People who are begrudging or ungracious or entitled acting are not fun to be around – Counter to the first point, negative people "suck the fun out of rooms", as my good friend Daryl "Big D" Smith is prone to say. You can enjoy negative fellowship for a little while, but in the end you will be brought down by it. No one likes this, but most of us are apt to go down this path of ungracious negativity.
3) Thankfulness is a choice – We often see this type of thankful, positive disposition as something that is out of our control. We are either born with it or we are not. We see those around whom seem to always be thankful as an oddity at best, an annoying reminder of what we are not in ourselves at worst.
However, I have come to embrace the fact that thankfulness is a CHOICE. We can control this. I do understand that many of us struggle with depression and/or are more naturally melancholy. This is real and this is serious. However, even in this, we can decide to move towards thankfulness in our daily lives.
Reality is that you can ALWAYS find someone who has it worse than you. Conversely, you can also ALWAYS find someone who has it better than you. To focus on the former too much, you can become proud and distant. To focus on the later too much, you will become jealous, covetous, and eventually bitter.
I have learned much from my friends Craig and Tracey Clarke regarding this whole area of thankfulness. If you have forgotten who they are, please CLICK HERE to read my post on them.
In spite of the Tracey having a rare form of brain cancer, the resultant traumatic treatments, and the lifestyle she has been submitted to the past 16 months, they remain thankful. They are not always happy. They are often in extreme pain, both physically and emotionally. However, they remain honestly thankful people. It is amazing to see. I included Craig's Thanksgiving Day tweet at the top of this post as just one small, yet poignant example of their choice to be thankful in the midst of horrendous times. Thankfulness is not something they manufacture for the world around them to see, but rather something they live out at a profoundly core level.
4) "Thankfulness" IS CLEARLY God's will for us – There are very few things in the Bible that spell out the exact will of God. If you are like me (and most people I know), one of the pertinent questions you ask yourself is, "What is God's will for me?" Those of us of faith ought to be asking questions like this. Well, in 1 Thessalonians 5:16-18, we see God tells us exactly what His will is for us.
16 Rejoice always, 17 pray without ceasing, 18 give thanks in all circumstances; for this is the will of God in Christ Jesus for you.
We can know that we are "in God's will", as is stated in this passage, if we "rejoice always" and "give thanks in all circumstances". The Lord wouldn't ask this of us if it were not something we should strive towards.
Like anything else, it is easy to fall short of this. I often pout and moan when I don't get my way, much like the child I sometimes act like. Praise God that the grace of Christ is always there for all of my failings, no matter how big or small.
However, I am encouraged to grow in this area of "thankfulness" in this simple understanding that it is God's will for me to be thankful. I can't control situations going on around me. I can, by the grace of Christ Jesus, be thankful.
Please pray for me to grow in this area and I will do the same for you.
(Related posts; Battling for "thankfulness" and 5 things I am thankful for on this Thanksgiving Day)