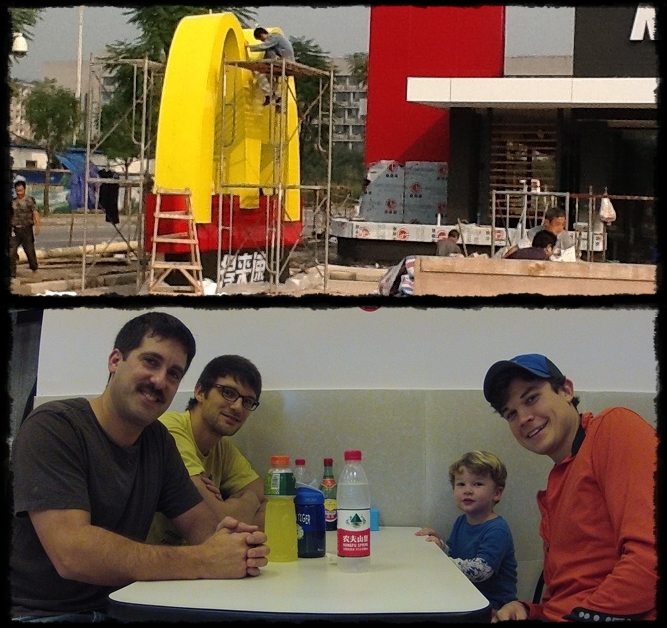 Top: the beautiful sight of the Golden Arches coming to life. Bottom: Michael, Scott, Noah, and I at a local restaurant.
Beth Gregory was the first to notice.  Michael Gregory was  first to confirm it.  Then it happened.  With the speed of Usain Bolt, word spread around our area of of this city that the famed Golden Arches of McDonald's are making their way to town.  Since that magical moment, the American guys of this area have checked in at the construction site and reported back to everyone else daily.
McDonald's will open up around 200 yards from my apartment complex by the end of this month.  I know this sounds crazy to be excited about this, and it is.  The food here is terrific.  I am fortunate to live in a region with some of the most creative, flavorful, and delicious food on the planet.  However, sometimes you just want some that tastes like you remember it as a kid.  McDonald's is such a taste. I'm sure we will all be sick of it within the first few weeks of opening, but for now, I feel like I am five again waiting for the Christmas where I will get my first bike. McDonald's is a blessing from abroad.
Now from the trivial to the significant. . . [Read more…]