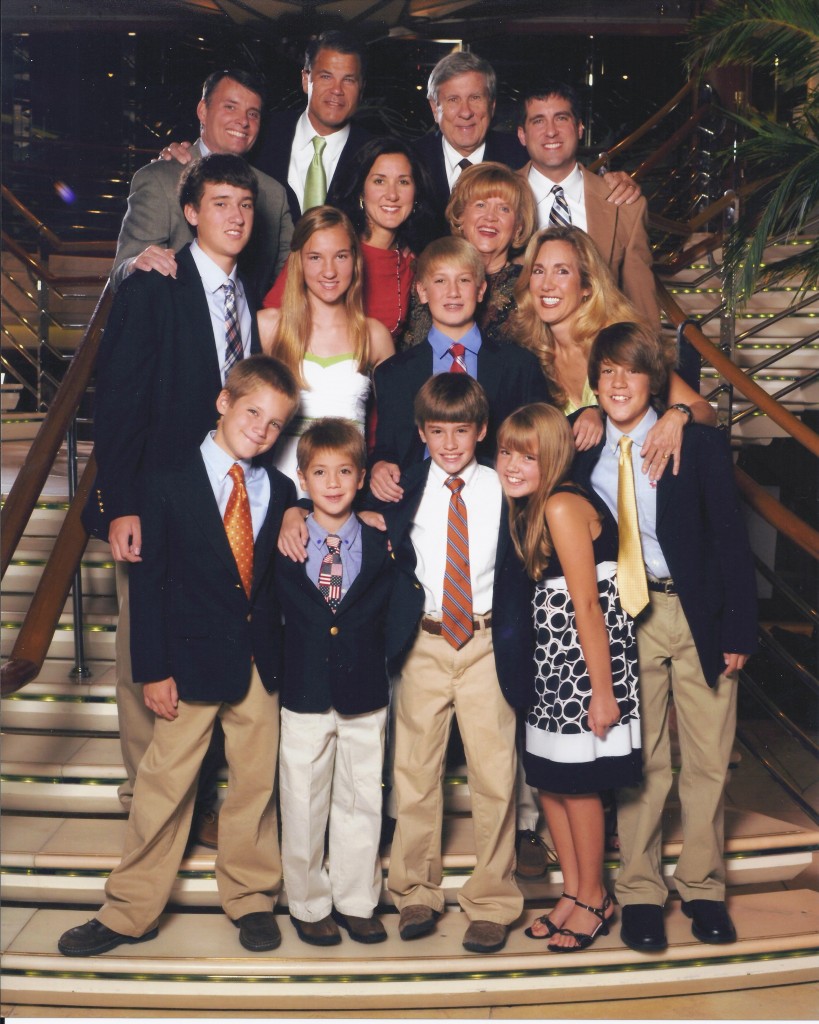 This summer was a massive time of travel for me. 4 different countries, 13 different cities, and 15 different beds within a 5 week window.  It was a good and profitable time, but physically demanding. Throw in the fact that my time in the States (outside of our Alaskan cruise as a family) was FILLED with work meetings and the result is me still stuck in recovery mode here in Asia.
The time, though, was a blessing on many fronts. The work went very well, but more so, it was a wonderful time of being with my family and a few close friends. In addition to the Alaskan cruise that all 15 of us undertook (click here for the post I wrote during the cruise), we had other times of fellowship and celebration as a family of Mom and Dad's 50th wedding anniversary.
As I sit here in this steamy coffeehouse in Asia reflecting over this time, though, three realities come to mind most about the summer that draws me to want to live a life of greater purpose, joy, and intentionality.
Whales are awesome and Alaska is beautiful – I won't go off on this much here since I have already written a post about it, but I did want to say this. . . whales are awesome.  On multiple occasions we had whales swim past our ship.  One day, we took a smaller boat on a whale watching excursion in Juneau.  Seeing mammals the size of school buses swimming in a pack of 9 within 20 yards of our boat was incredible.  I messed up in trying to take a picture and instead got 2 seconds of video footage (see the "video" below).  Probably won't get me a Pulitzer Prize or anything, but I hope you enjoy this video captured on my iPad.  Not much here in the way of purpose and intentionality, but it does point me more towards God's pleasure with bringing joy into our lives. (and NO, I do not know the annoying lady yelling in the background.)   Side note, shortly after this video, I dropped my iPad, breaking the glass.  I really need a better camera! [pb_vidembed title="" caption="Here is my award winning footage of the whales next to our boat." url="http://www.youtube.com/watch?v=5IpT2-gowhE" type="yt" w="480″ h="385″]
Time flies in life – This was brought home in many ways.  One, it's hard to believe that Mom and Dad have been married for half a century.  Even harder for me to believe that I have been around for 40 years of it.  However, my biggest shock came from the reality that my nephew Stephen Bracher is now taller than me!  I know what you are thinking, so let's avoid the short jokes.  I know my towering 5'9 frame is not exactly imposing.  However, Stephen was three when I moved to Asia. . . three!  He is now driving and taller than me.  It seems like a blink of an eye since I moved here and now my three year old nephew will be taking the SAT this fall and looking at colleges the next.  Time flies.
Life is to be cherished – Betsy, Becky, and I threw a surprise party for Mom and Dad with many of their closest friends.  It was a joy to be there and celebrate a marriage that many people have been blessed by (click here to read other thoughts on their marriage).  Mom and Dad have lived life well and it was joyfully obvious through the testimonies of their friends.  Additionally, I had time in Washington DC with my dear friends Craig & Tracey Clarke and Phil & Elisa Autry.  These friendships have been forged over time, but purified through tragedy.  Phil and I lost our best friend, Phil Clarke, 17 years ago. Craig became our good friend through Phil's death (Craig was Phil's brother).  Seventeen years later, we are all rallying again for our dear friend/wife/sister in Christ, Tracey Clarke (click here to read my post about Tracey).  While I I would never wish the lost of a best friend and brother upon anyone, it has drawn Phil Autry, Craig Clarke, myself, and many others to cherish the gift of life like we never did prior to Phil's untimely death.  While I am praying and begging God to heal Tracey of her cancer, there is a depth of fellowship that has accompanied her cancer that allows us to cherish all of our friendships more than we did before.  Instead of trivialities, we are talking about issues of life, death, depression, and joy.  Instead of being cautiously guarded around each other, we are diving into issues that really matter in life.  Seeing how Craig and Tracey are processing her cancer is drawing me to cherish life and all of my relationships more.  There is a sweetness in pain and loss that makes the sacrifice of Christ Jesus much more personal, real, and meaningful.  You see, we were designed, ultimately, for eternity and to be with Jesus, as Phil Clarke is right now.  It is in the face of death and pain that we find the beauty of salvation that much more tangible.
Through these three realities (life is filled with beauty, life is short, and life is to be cherished, even in the midst of tragedy and pain), I am encouraged to live a life of greater purpose, joy, and intentionality. Life is too short, relationships are too important, and the salvation of Christ Jesus is too real to not strive towards a life of. . . purpose, joy, and intentionality.
I will have a post within a week about my potential contraction of a lethal disease. . . while I was in America!