As I type this, I am sitting in a coffee house here in Skagway, Alaska.  Mom and Dad are treating the entire famliy to a 10 day cruise around Alaska.  It will end in Vancouver.  This is in celebration of their 50th wedding anniversary.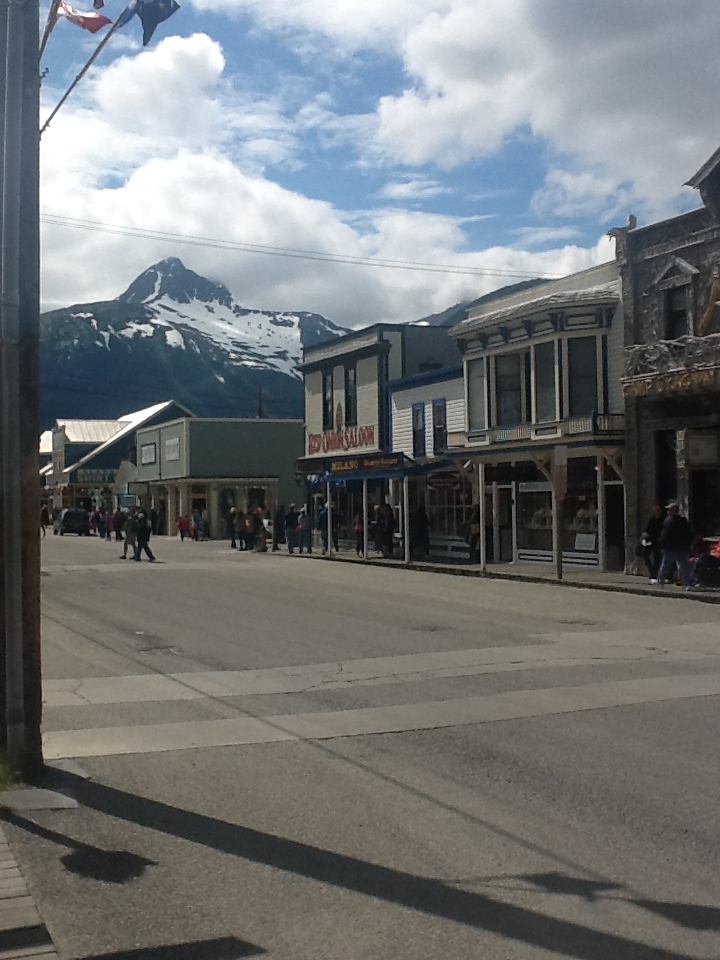 Looking out of the window at this old gold rush era town of Skagway, there are snow caps engulfing the two-story building lined streets to my right.  The buildings look like something out of an old western movie you would see on TNT late at night.  To my left, the deep blue waters hold car sized ice-boulders which have chipped off from nearby glaciers.  In a word, this place is astounding.  I'm not much for scenery, but even I have been moved by this rugged, arctic locale.
In the past two days, whales have swum as close as 20 yards from the table from which we were enjoying dinner.  Two otters swam carelessly 50 yards from my cabin yesterday afternoon.  For an "ocean guy" like myself, it has been incredible to wake up, open the deck doors, and be greeted by the icy Gulf of Alaskan waters these past few days.
As Mom and Dad are always beyond generous, they have planned port excursions for the entire trip.  Today we road the White Pass & Yukon Railway for about 3 hours.  There were some of the more impressive mountain peaks that I have personally ever witnessed.  How much better being able to do it with my family and from a train that was built in 1898 to facilitate the gold rush?!?!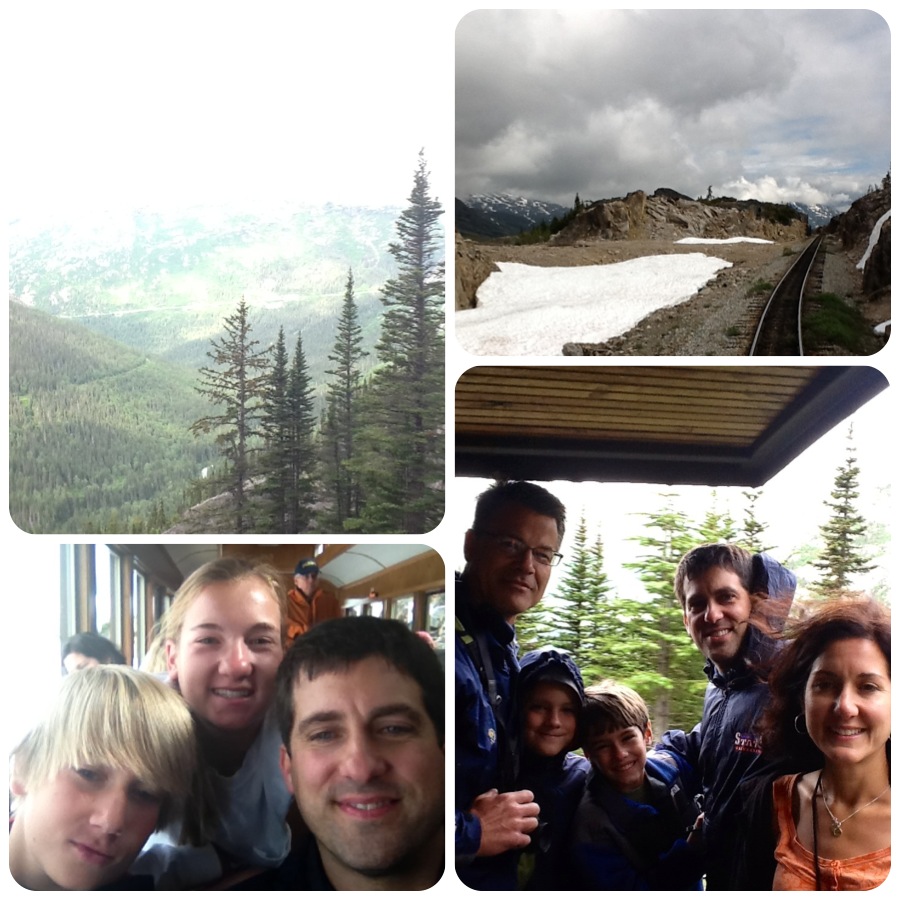 Tomorrow we will go out whale watching.  I'm particularly excited about this, as I actually went out in search of whale sharks this past winter in Thailand.  We were going to scuba dive with them.  After three hours on the boat and two under the water with a tank on, we saw a grand total of zero whale sharks.  Anyway. . .
With all of this going on around me, the sights, sounds, and beauty of God's creation, I am reminded of the astounding reality that each human being, each one of us, is infinitely more beautiful and treasured in God's eyes than all of creation combined.
While the diversity and beauty of natural creation speaks of God's nature in itself, it all pales in comparison to that of one single person.  As God must certainly value places like these, I am drawn to worship over the reality that He values you and I infinitely more than all of this.
The Bible speaks of man being fearfully and wonderfully made (Psalm 139:13-15), not nature.  The Bible speaks of man being created in God's own image (Genesis 1:27), not nature.  While nature clearly is from God and for God and an outworking of God's pleasure in creation, there is more innate value in an orphan in Asia or a street dweller in Atlanta than in all of nature combined.   This is a wonderful reality!
Praise God for the beauty of this world in all of its diversity, color, fascination, and wonder.  Praise God, much more so that you and I are fearfully and wonderfully made AND we are crafted in His own image!
May the beauty of nature draw us back to the absolute value in which God has placed upon humanity.  In this reality, you and I have reason to celebrate our worth to our God.  In this reality, we have reason to value, care for, and serve with vigor our fellow man.
Have a wonderful remainder of this holiday week!