Sundays here in Asia are a time when I try to read, pray, and generally emotionally unwind. Today is a little different. I started out the morning by reading an article forwarded to me by my friend Troy Coons and it has me thinking.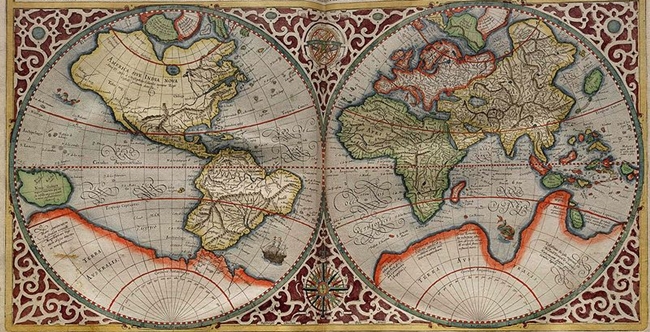 In World Magazine's article "The 'new legalism'", author Anthony Bradley writes on "how the push to be 'radical' and 'missional' discourages ordinary people in ordinary places from doing ordinary things to the glory of God".
In this article, the author criticizes David Platt and other Christian leaders in America for calling people to live out "radical" Christianity. David and others place a great deal of effort in calling their churches to live their lives consistent with the teachings of Christ. Embedded in this teaching is caring about issues such as poverty alleviation, orphan care, and people groups who have never been exposed to the Gospel of Christ.
The author of this article claims that this teaching is leading to "legalism", resulting in Christians feeling guilt over leading "normal, quiet Christian lives." Specifically, teachers such as David Platt cause Christians "to experience an intense amount of shame for simply being ordinary Christians who desire to love God and love their neighbors."
The heart behind this article, I think, is to free people up to simply serve and enjoy Christ where they are in life. There is no such thing as "varsity Christianity", with the first-teamers being missionaries and pastors and the "b-team" being those lowly others who are content to live "ordinary lives" in suburbia America. I completely agree with this point. There is no hierarchy within the body of Christ.  None.
However, while I appreciate the sentiment and agree with some of this article, I think the author completely misses the overall point of this teaching.
For most of my Christian life, I have been consistently annoyed by this line of thinking. Those that are calling people to simply care about the world at large and the things that Christ Himself called us to care about are often branded "legalists" by the broader Christian church. This article is just the latest in this tradition.
Here is my response . . . stop the dichotomy!
Christ is not calling us to love the world OR our neighbors. He is not beseeching us to have a heart for world evangelism OR be content in where we live. Christ is calling us to care for all of this, while being content in our lives. It is not a question of "either/or", but rather the case of "both/and".
Christ calls us to BOTH be content with our "quiet, ordinary Christian lives" AND to be a part of the world-wide Christian church in "radically" loving the world at large with the message and love of Christ Jesus.
This is David Platt's message and this is Biblical teaching. This is NOT "radical", but rather the normal Christian life.
The bottom line is that as Christians we are to care about the things the Bible tells us to care about.  Love our neighbor AND go to all nations. Love our own families AND care for the widows and orphans of our communities (and the world).
We are to work towards the elimination of sex trafficking and the Gospel transformation of the people within this world, both the victims and the purveyors of this ongoing tragedy. However, we are also to care about our neighbors who are struggling with porn addiction and/or marital conflict.
It is not an "either/or", but rather a "both/and" lifestyle Christ calls us to lead.
The call of Biblical Christianity should move us with passion in our lives, purpose in our callings, and joy in our Savior and His salvation. It is Christ who desires that none should perish, but for "all men to be saved, and to come unto the knowledge of the truth" as we see in 1 Timothy 2:4 and several other such passages.
This should move us to want to be a part of places in the world where the Gospel is absent and in issues such as orphan care and social justice. This doesn't mean that we all need to physically go to these places, but it does mean we should care about, pray for, and do whatever we can do, where ever we live, for issues such as these; issues which the Bible clearly spells out are important to God.
The result should not be the shame and guilt of "legalism", but rather the joy of our Savior who both has saved me as an individual and desires this same joy to spread to other places and people who are yet  to experience the joy of Christ and His Gospel freedom.
It is not a case of EITHER being joyful and content where ever you are and in whatever vocation you are serving within OR "living radically" in caring about the unreached and underserved of the world. The teaching of Christ and the liberation of the Gospel is much bigger and more wonderful than this "either/or" mentality.
The Gospel of Christ should embolden and inspire us. . . BOTH to serve with joy and contentment where ever we are, no matter our occupation. . . AND to pray for, give to, and sacrificially strive towards the work of redemption in places and peoples we may never meet face to face.
The proper application of this will not result in "legalism" and shame, but rather "the joy of my salvation" to the glory of God!