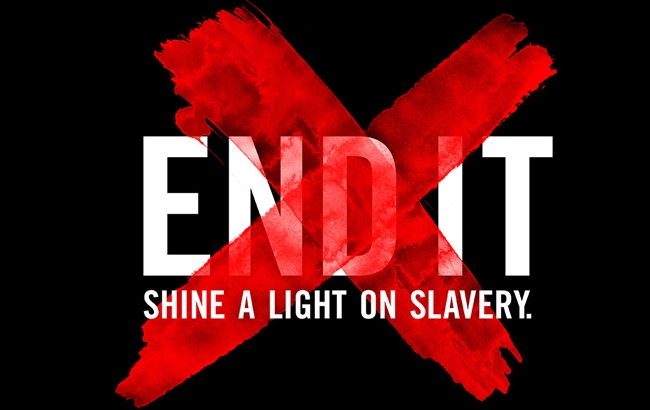 This morning, as I approached my car in the parking deck of my apartment complex, I noticed a "business card" lodged on the window of my driver side door.  This is not an uncommon form of advertising here, so I didn't think anything of it.
I picked up the card, glanced at it, and immediately realized it was a service that provided "pretty girls" for their clients, complete with a 24 hour service line to call.  Unfortunately, I was not taken back, because this type of service is also not uncommon in this part of the world.
There are many emotions and thoughts as I get "business cards" like this one and the world they represent.  Bondage.  Depression.  Desperation.  Sadness.
"The sex trade" and "human trafficking" have become buzz phrases on social media.  It has become a cause for many.  I am grateful for this.  It is a massive, massive issue in many parts of the world.  In many parts of Asia, it is a way of life for the middle class and beyond.
For instance, one of the cities of which I have lived in Asia has an estimated 700,000 prostitutes.  It's hard to wrap my mind around this number.  Each one of these women is someone's daughter.  Many are mothers themselves.  Each one is tragic.
Women are sold, traded, tricked, and cajoled into lifestyles which are barbaric and sub-human.  It is beyond words and imagination the hell those caught in this world must suffer.  Though I have lived around it for most of my professional life, I cannot comprehend it.
Through it all, questions like "why" and "how" are constantly on my mind.  How did it get to this point?  How does the sacredness of sex become a commodity to be sold, bartered, and traded on the same level as trinkets and t-shirts hawked on the streets?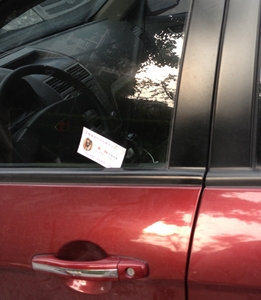 No one as a child dreams of selling their body for money to the highest bidder, but it happens.  Survival becomes necessary, bad decisions are made (or forced upon them), and bondage sets in.  Either by their own volition (which is rare) or forced upon by the dominance of others (which is tragically prevalent in this corner of the world), bondage and emotional carnage is the inevitable result.
No one as a child dreams of getting to the point of addiction and desperation of paying for that which should be freely given within the context of a secure, loving, and committed relationship.  However, this happens all other the world.
I'm sure there are many, many reasons and ways you could approach this question of "why".  However, my thought for now is the simple reality that we as people are often stuck in the temporary.
We are eternal beings made for an eternal home.  I am convinced of this.  The Bible teaches this and our souls echo this.  This life is NOT it, but rather the prelude to an eternity with our Creator and Friend, Christ Jesus.
In Philippians 3:18-21 of the Bible, Paul writes of how the "enemies of God" and essentially the enemies of man are those whom simply take their eyes off of God and eternity and place them on "earthly things".
Their end is destruction, their god is their belly, and they glory in their shame, with minds set on earthly things.
However, the answer to this malady is clear.  Keep our minds wrapped around the reality that this life is temporary and the next one is eternal.  We are made for the next life, not this one.  Paul goes on to encourage us in saying. . .
But our citizenship is in heaven, and from it we await a Savior, the Lord Jesus Christ, who will transform our lowly body to be like his glorious body, by the power that enables him even to subject all things to himself.
We are eternal beings, made for an eternal home.  When we take our eyes off of this reality, all of life gets messed up.
In the case of the sex trade issue, the purveyors of this heinous crime against humanity focus on objectives such as the accumulation of personal wealth and power.  As Paul says, their minds are "set on earthly things" and not that of the eternal, making them "enemies of God".  Their efforts are all for a temporal world which will pass.  However, they either don't believe or chose to ignore this fact.  The result is seeing people (young girls in most cases) as commodities to be used and sold for personal gain.
For the customers of the sex trade, they take tragic short cuts.  Their "god is their belly" and they "glory in their shame".  Instead of fighting for real relationships committed in love and mutual care, they pay for something of which should never be bartered.  They have taken their eyes off of the eternal beauty of love and the dignity of human life.  They have set their eyes upon the temporary value of gratifying immediate base desires.
I am no different.  I may not indulge in the sex trade, however, when I take my heart and mind off the reality of the eternal and shift it to the urgency of the temporary, then I am in trouble.  My values get skewed very quickly.  Love can shift to that of manipulation and lust.  Hope shifts to fear.  Generosity and concern for others shifts to the satiation of self-centered personal desires.
As I look at this "business card", which pedals women off to the highest bidder, I am also thinking about this passage in Philippians.  In this, I am prompted to pray for three things.
First, I'm praying for the victims of such crimes.  I'm praying for the women that are behind this very card.  Somewhere very close to my apartment here in Asia, there are women trapped in a living hell of shame, guilt, and physical abuse.  Lord Jesus, please free them.  Please bring them to You.  Please bring them redemption, both physical and spiritual.
Second, I am praying for both the purveyors of the trade behind this card and also the customers which are keeping this company in business.  I am praying AGAINST the evil that is behind this enterprise and for its destruction.  I'm praying for honest, bone chilling repentance and redemption for both of these parties.  If the Lord can redeem a former slave trader like John Newton and cause him to be a wonderful instrument for the Kingdom of God, then why can't he do the same here?  I'm praying for this.
Third, I'm praying for my friends, colleagues, and myself in this regard.  May we live every day with the presence of Christ, the confidence of eternity, and the strength of the security which comes from both of these realities.  I am praying that the temptations and lies of this temporal world will be suppressed and the longings for our heavenly home and our eternal Savior, Christ Jesus, will increase daily.
I am praying that while we are living in the temporal, we will fight daily to keep our hearts and minds on the eternal.