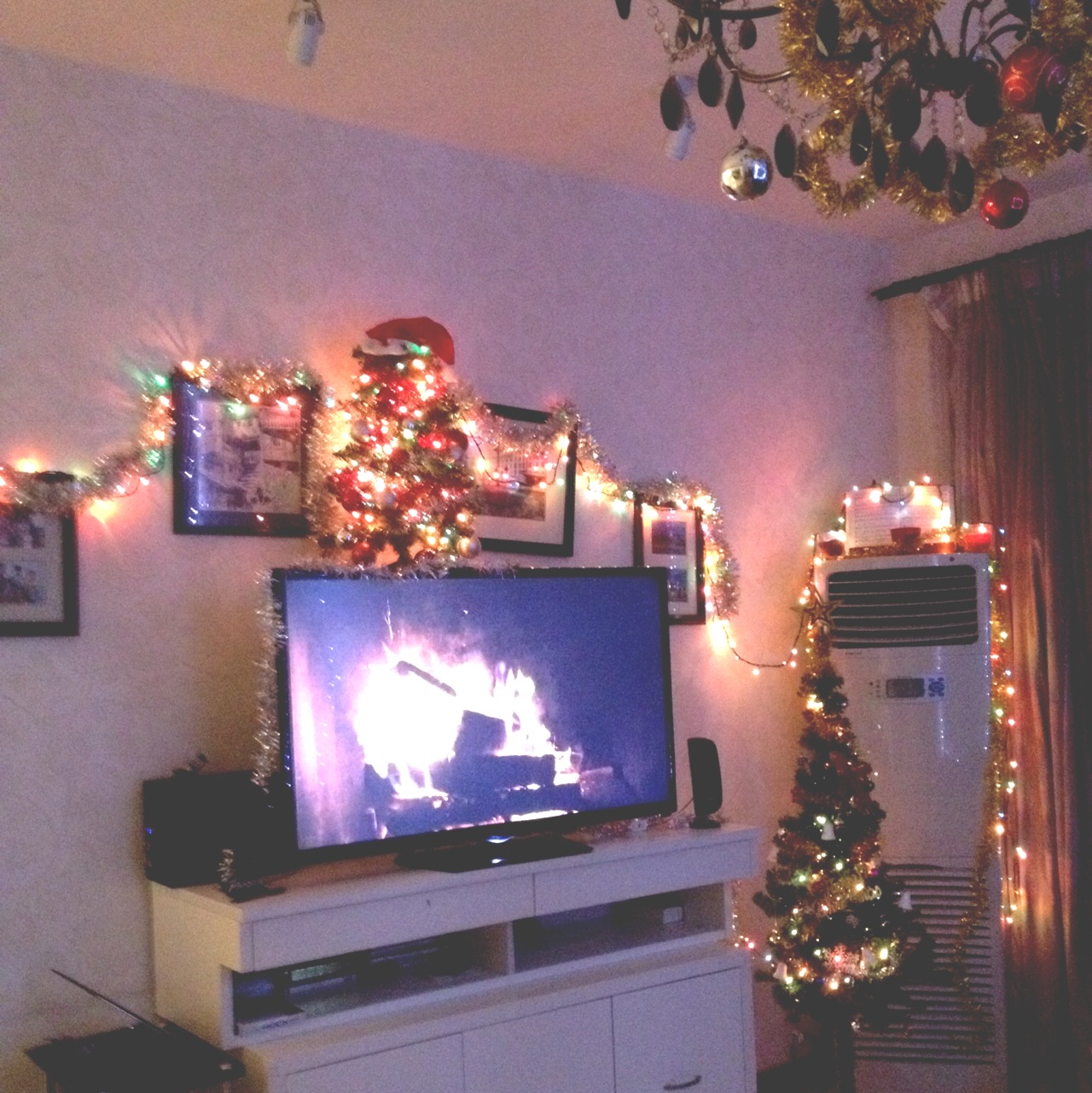 "Welcome to my Christmas wonderland."
Not sure I am ever going to show up in the pages of the Martha Stewart magazine or "Southern Living", but I do like decorating for Christmas. Here is my latest creation in my apartment.
Don't worry, I know it is quite the eye sore. I like it, though, as I have always enjoyed the tacky side of Christmas, of the Clark Griswold" tradition if you will.  As I type, I am simply sitting in the room, gaudy lights blinking, as I bask in the frigid cold world which is my apartment over here in Asia.
This year I almost didn't decorate at all. It is very difficult to find Christmas stuff around here. Had to drive about an hour to find this tree above the TV.  Then my roommate Andrew was able to get the other at a local store that gave it to him for purchasing a certain amount of stuff.  It is a "New Zealand Bakery", so they acknowledge Christmas.  Random, I know.
Anyway, Christmas stuff is few and far between here.  Most people have no idea when or what Christmas actually is.  Probably about the same in America regarding Chinese New Year.  We know it is a thing, but we don't understand it and we rarely know when it is.  Same here regarding Christmas.
This lack of Christmas awareness actually pushed my desire to "Christmas up" our apartment.  It's a good, though be it tacky, reminder that Christmas really is happening, even if the vast majority I see in everyday life here has no clue.  Now I have some decorations to prove it.
Anyway, if you want to here more of my thoughts on Christmas, you can read 5 things I am thankful for on this eve of Christmas Eve and/or The Christmas Story in 5 words.