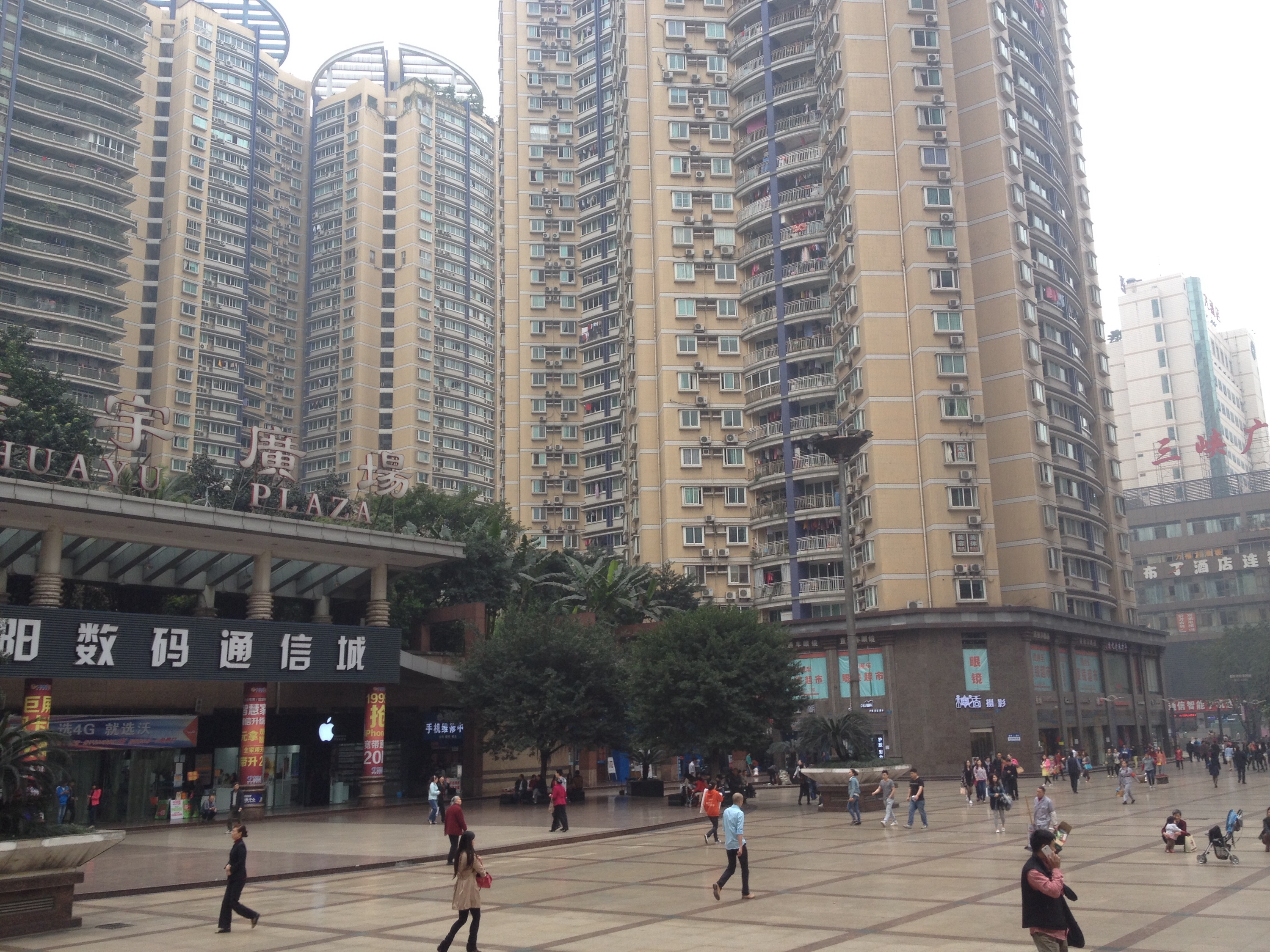 The building on the right is where I lived in 2007-08. I was there on the 29th floor overlooking the masses. Today, I was walking by it on the way to another appointment, so just thought I would stop and snap a pic.
Everything is exactly the same as when I called it home. It was a good place to live, but also a really lonely time in life. Many a night were spent with me walking aournd this square at night, iPod leading the way, as I prayed and processed life here in Asia with God. It was aclassic "hard, yet good" time period in my life.
One of the most significant times in this apartment was that of the aftermath of the largest earthquake in modern history.  CLICK HERE for more details.
Though I was in a different city (much closer) during the actual earthquake, I was back in this apartment 3 days later.  Perhaps the biggest surprise I had in living through this particular earthquake was the amount of aftershocks we experienced.  There were several thousand in the following year, many of which were larger in scale than actual earthquakes in the States.
Many of the aftershocks would literally shake my bed to the point of waking me.  The building would often feel as if it were going to collapse.  My modus operandi was to run to my back deck, look over out over the other buildings, and assess whether or not I needed to run for the emergency stairs.
I DID NOT immediately run to the stairs, as they were a virtual death trap of squiring old ladies and young mothers making a mad dash down the dimly lite, guardrail-less steps 29 floors up.  I would rather take my chances in a crumbling building than be trampled in the stairwell.
Anyway, anytime I am back in this district of this city, I am always a little emotional thinking about my years in this building.
(For more on my life in Asia, please go to the "Asia" category.)