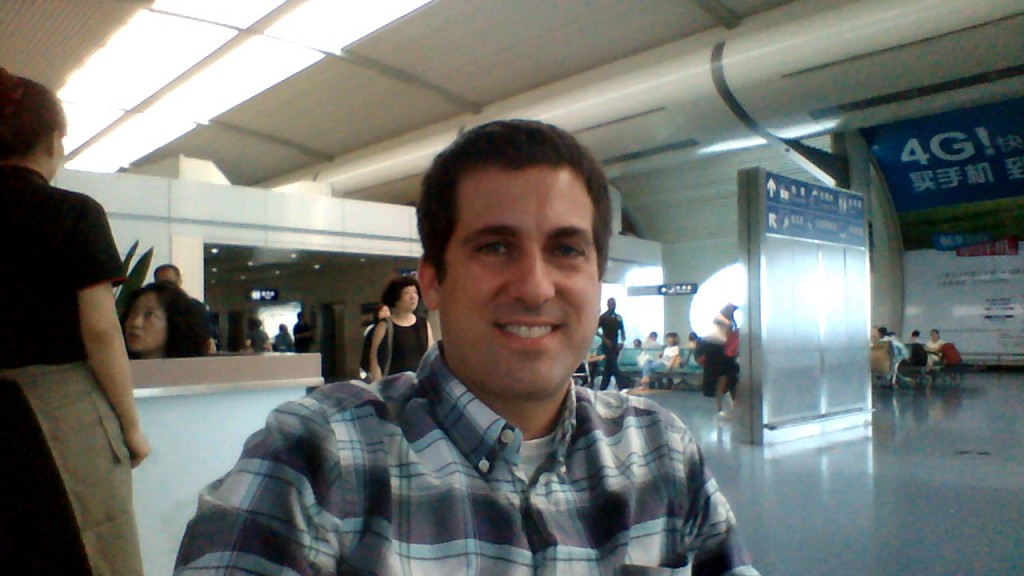 This summer saw yet another series of LONG plane trips.  By my count, now I am up to 60+ flights of 9 or more hours in duration.  As I focused on both the people of LONG lights and tips to surviving long flights last summer, I am now going to focus on some of my lows in taking LONG flights.
Now don't get me wrong, there are a few things I like about LONG flights.  However here I am going to focus on some of the more annoying aspects of these types of flights, as was the case this summer (and the flight I am currently on).
So, without further ado, here are the 8 (not so) highlights of my LONG plane trips from this summer.
Unprecedented, long delays –This has been the summer of airport delays here in Asia.  I don't know why, but an already sluggish airport system has become tortuously slow.  I had already had reports of awful delays in the weeks preceding my departure.  One group of summer students traveling back from my city to America took 3 days to get from Asia to America.  Another man I met was stranded for 24 hours over "weather delays" when there was not a cloud in the skies of both his departure and arrival cities.  As for me, I didn't learn from this.  The city I had a layover in is famous for shopping.  In an attempt to be an over-the-top great uncle, I actually budgeted an 8 hours shopping day for my layover.  I HATE shopping, especially at parasitic Asian markets which prey upon foreigners like me.  Well, I got the airport only to have the dreaded "weather delay" announcements reverberating throughout the gargantuan airport.  Bottom line, after an awful 6 ½ hours of abject hunger, world-class fidgeting, and absolutely no explanations from the airline, we finally took off.  Not a fun way to spend your first day of four straight weeks of living out of a suitcase.  In the end, I got to the hotel at 8:30pm, well past closing time for the local markets.  I arrived to my nieces and nephews in Atlanta dejected and empty-handed.  In an attempt to keep myself busy, I entertained myself with the following 15 second video (make sure and notice the last guy).  Gives a small glimpse of my utter boredom.[pb_vidembed title="" caption="" url="http://www.youtube.com/watch?v=gKmHK5YapKs" type="yt" w="480″ h="385″]
Uncomfortable Asian airports – Airports the world over are uncomfortable.  However, the ones in this country take it to another level.  The chairs are brutally uncomfortable and the food options generally begin and end with various species of Ramon noodles.  Because of the serial delays, most boarding gates are populated with people growing testy and irritable.  It boarders from being amusing to being a little scary.  Several friends, including Owens and Jessica Hall, have seen major passenger meltdowns this summer.  Thankfully I have not.  If you want to see something painfully funny, go to youtube and search for angry passengers in Asian airports (or related searches).  You will find some major ones!
"Now sit back and enjoy this 13 hour and 53 minute flight" – The flight attendant ACTUALLY uttered this phrase to conclude the pre-flight announcements on this flight.  Unbelievable.  Is there any way you can enjoy a 13 hour and 53 minute flight?!?!?!  I appreciate the courtesy, but it was almost insulting.  There are over 200 passengers currently on this flight and EVERY ONE of us looks miserable.  Every. Last. One.  Not loving the reminder that my next 14 hours will be spent in this putrid smelling steel tube.  We will get through it, yet please don't encourage me to "enjoy" this flight. 
Business Class withdrawal – Here's the deal.  On my way back to America, I was inexplicably bumped up to business class.  The lady at the ticketing counter asked if I would mind moving to business class.  I almost leap the 12 foot high desk and gave her one of those "I just got back from war" kisses.  I refrained.  The flight was glorious.  I actually DID enjoy the trip.  However, now I stuck back with all the other peasants in the economy section.  It is killing me to know just how good the people just beyond the curtain have it.  Killing me.  It was incredible living like the other half for a day, but now my bubble has been burst.  In this case, ignorance truly is bliss.  Now I am experiencing some serious Business Class withdrawal.

My nemesis in this flight's "Armrest War". . . thankfully he shed his scratchy, blue sweater.

Armrest wars – There is always a silent, yet deadly battle waged for the armrest on these flights.  My nemesis today is a slightly overweight gentleman in a prickly blue sweater.  From the moment we both sat down to the present, we have been fighting for space on this vital 2 inch wide and 15 inch long section of neutral seat real estate.   There is no formal acknowledgement of this unnamed war, yet the battle slugs on.  I get up for a bathroom break; he goes elbow to hand to blanket the armrest.  He scratches his head; I wedge an elbow at the base to establish a stronghold from which to move north.  Our comfort is at stake.  We both know the ramifications, so battle on we must.     
In-flight movie fails – On most of these LONG flights, I will allow myself to watch one or two movies.  On these flights, I try to watch at least one I have never heard of, yet might be good from the description.  I don't know why I do this, as it almost never works out.  This time it was a Paul Rudd movie called "This is 40".  I kept waiting for it to get better.  It never did.  It was so bad I am actually now in a bad mood.  It was a major movie fail.  I seem to always have one on these trans-pacific flights.  I should have known better.  Paul Rudd is terrible.
The 8 hour mark of the flights – I have a problem.  I almost never sleep on flights.  Even brutally long flights like the one I am currently on.  At about the 8 hour mark of these flights, it seems to hit me the hardest.  By this time, the entire flight looks a morgue, with bodies strewn every which way.  However, there I am, uncomfortable, exhausted, yet not able to sleep.  The 8 hour mark is the worst because you have already been on the flight for an entire work day.  My legs are stiff as plywood, my hair as sticky as gum on asphalt on a hot summer day, and my mouth feels like I have licked the bottom of a garbage can.  However, there are STILL 6 LONG hours to go.  Though I always make it, it is at this point where I seriously question whether I will.
The (not so) minty fresh smell of the cabin – Ok, airplanes usually have a fairly neutral aroma.  However, after eight hours in the air, eight hours of people breathing the same air, eight hours of people using the same five toilets which are conveniently placed in all sections of the plane, eight hours of 200 mouths of coffee breath and low quality meals (both American and Asian) being served, the place begins to smell somewhat repulsive.  Mind you, I am a single male, so I know a thing or two about disgusting apartments and smells of squalor.  However, long flights eventually smell like the tragic merger of revolting public toilets and elementary school cafeterias on country-fried steak (sometimes falsely known as "chicken-fried steak") day, accented with overpowering body odor from many who thought it was just too early to shower prior to heading to the airport this morning.  Not pleasant.
Any more I have missed?  Would love to hear of your experiences!