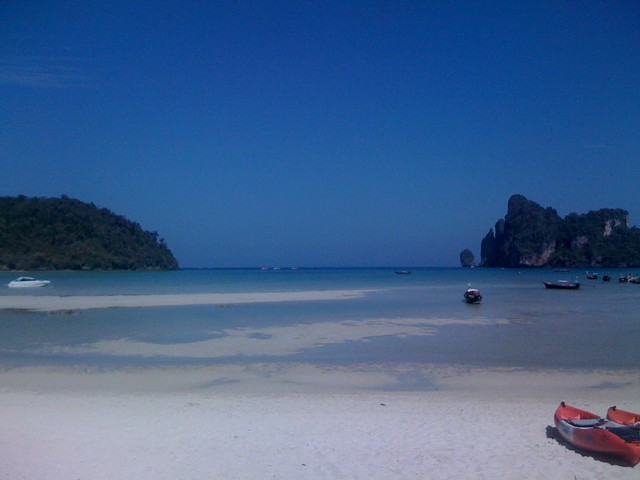 I have lived, worked, and traveled overseas extensively for the past 13 years.  One of the legacies of life on the road is an abundance of travel stories, both good and bad.  This is my worst. . . so far.
I had been in Atlanta for a 10 day window for meetings.  Directly from there, I had to fly to a conference in Thailand.
My day started out in Atlanta on a Monday with an 8am meeting.  The day continued with a few more meetings, packing, and eating with my family.  My parents took me to the airport for a 10:10pm flight out of Atlanta.  It had been a quick and intense time in Atlanta since I only had 10 days (it was just enough time to get over jet lag, but then it starts over again when you get back on a plane for Asia).  In addition, it is always an emotional good-bye for me since I rarely know when I will be back home with family and friends.  Getting on the plane, I was already exhausted.
I laid over in Dallas for around two hours and departed from there at 2am Atlanta time.  No big deal so far.
The next leg of my trip was 14+ hours straight to Seoul, South Korea.  With only a few hours of sleep, I arrived in Seoul at 6am on a Wednesday.  I had a 10 HOUR LAYOVER, departing for Bangkok, Thailand at 4pm.  This one was brutal.
Have you ever spent 10 hours in the Seoul Airport International Terminal?  I would not recommend it.   I was told that the airport was a solid two hours outside of the city, so I felt I needed to stay put.  The chairs were steel, with a thin layer of rubber.  The terminal a flood of humanity relentlessly scurrying around from one flight to the next.  No sleep, but I did shave and wash my hair in a public airport bathroom.  Judging from the looks I received, I don't think this is something commonly done in that airport.  A little awkward, but I was feeling pretty grimy.  I was willing to put up with a few stares of disdain and judgement.
The flight to Bangkok, Thailand was another 6 HOURS of airtime and two more time zone changes.  Getting tired yet?  I was, as I don't sleep well on planes (or bustling airports).
There was a moment when I knew extreme fatigue was setting in.  It was at the end of the in-flight movie.  Remember the Titans ended with me weeping like a middle-school girl that had just been cut from cheer-leading tryouts.  I don't think I had cried in a movie since ET and that didn't count because I was like six or something.  Add to this I had already seen the movie once and didn't get emotional in the least bit, and I knew I was tired.
I arrived in Bangkok, Thailand at 8pm.  Following customs and getting my bags, I took an airport bus to Bangkok's main bus station.  Bangkok is a surreal kind of a city and this was only my second time there.  It is balmy hot, with motion  and color and sounds everywhere you look.  At this point, I was exhausted, tired, and just wanting somewhere to lay down.  I have since been to Bangkok many times and feel very comfortable there, but not on that trip.  I was alone, zero knowledge of the language, and only sketchy directions to my final destination.  My directions, given to me by colleague that was as inexperienced in Thailand as I, let me know that my final destination was 3+ hours outside of Bangkok.
Dreams of finding my hotel and getting in a bed by 1am were starting to come over me, but I still had no idea what was ahead.
I arrived at Bangkok's main bus terminal at 9:50pm. . . just in time for the final bus of the night going to Rayong, Thailand.  From there, I was to find a boat to take me to Samet Island.  Again, I had never been there before and spoke no Thai whatsoever.
I was quickly herded to a lone bus at the end of a long walkway.  It was dark, the air was thick, and I was in a position of simply trusting people waving me along that had no English and I had no Thai.  My bags seemed heavier than they actually were.  My shoulders slumped and my head ached.
Two hours into the bus ride, I still wasn't even sure I was heading to the city I needed to go.  Seriously.  No one on the bus spoke English, so I was afraid to fall asleep for fear that I would miss my stop (of which I was still not totally clear if I had even gotten on the right bus).
The story continues with My worst travel day ever!!! (part 2). . . please click here to go there now.