Let me tell you about my friend Tracey Clarke. I am currently on a plane leaving Washington, D.C. where I was able to spend some time with Tracey and her husband, Craig Clarke.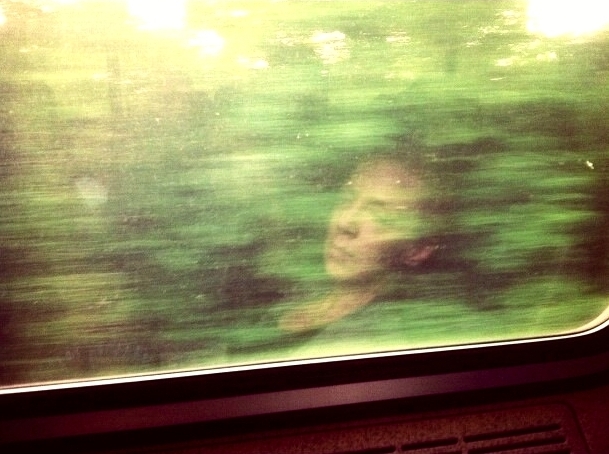 Tracey entered my life about 12 years ago when she and Craig began dating in Atlanta. Craig was then a full-time student and a part-time youth minister. Tracey was (and still is) an accomplished artist (http://traceyclarke.com/). She came to the church because of the established arts community there and ended up meeting one of the best men that I know. Craig and Tracey have been together since in a relationship of which I respect, admire, and hope to have one day myself.
Tracey is an artist of the highest order. Tracey is a follower of Christ to a level that has been inspiring and challenging to me personally. Craig often refers to me as her male twin, as he thinks we are united in our world views, personalities, and desires to please Christ with our entire lives. This is one of the finest compliments of which I have ever received.
One year ago this week, July 22, 2011, I was in a bowling alley in Fort Collins, Colorado. I received a call from Craig. It was one of those moments I will never forget.
Tracey had experienced some strange physical symptoms and gone to the emergency room. The doctors discovered three brain tumors. The pathology report showed it was stage 4 brain cancer, known as gliobastoma. She was given a 3-5% chance to still be alive by January 2013. Most never make seven months.
Twelve months, two brain surgeries, countless chemotherapy sessions, and a few experimental Avastin treatments later, Tracey is still fighting. Tracey is still loving her husband. Tracey is still trusting her Savior with her entire life. Tracey is still encouraging and inspiring me and many others whom are fortunate enough to call her friend.
From the beginning, Tracey and Craig committed to be open and transparent in all stages of this journey; the victories and defeats, the joys and pains. They are committed to honoring Christ through this process, no matter where this story takes them. One of the ways has been through their blog (click here). I think you will enjoy looking into it.
Several of the posts have been so moving to me that I have literally read them aloud in our church services in Asia as part of the worship. There have been more pains than joys so far, but through it all, Tracey has pointed me and the others following her journey to Christ. It has been an amazing journey.
The newspaper in Fredricksberg, Virginia came across Tracey's journey. One of the journalists was moved by Tracey's story and life. She wrote this story about Tracey. I encourage you to read it (page 1 and page 2 of the newspaper).
These past few days have been a joy beyond words getting time with the Clarkes. We enjoyed meals together, attended one of Tracey's Avastin treatments together, did life together. We sat up late one night talking of issues of life, death, pain, and true joy. We laughed and cried a little, but mainly just talked of our understanding of eternity and our Savior whom has been so good to us. It was a wonderful time of true fellowship, encouragement, and worship of our Creator and Savior, Christ Jesus.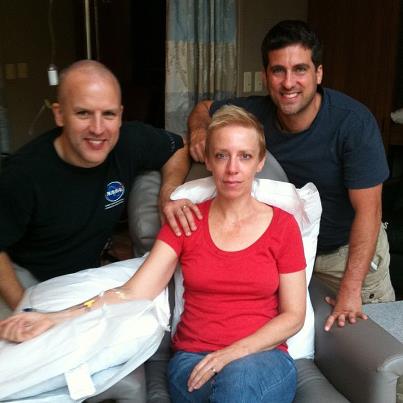 Please pray for Tracey and Craig. I love them and only want God's best for them. Pray for intimacy with each other and Jesus in the midst of the pain from this disease to the extent which I cannot imagine. Pray for joy, real joy, for both of them. . . the type of joy that transcends the wreckage, depression, and darkness that naturally comes with this awful disease. Pray for a miracle of healing.
Thank you for reading this and joining Tracey and Craig on this journey.
(For an update on Tracey and thoughts on how to pray for her, please see Praying for my friend, Tracey. . . as her journey continues and Tracey Clarke and the culmination of her journey.)