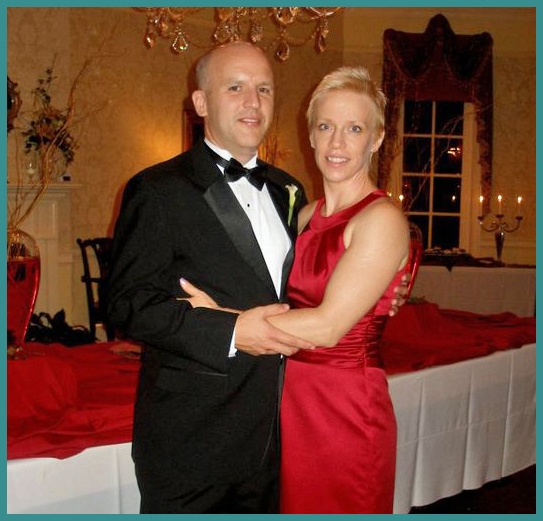 The last few days had been rough for my dear friend, Tracey Clarke.  She has been completely unresponsive for the past 5-7 days. 
On the Evening of December 26th, Craig Clarke (her husband) wrote the following on their blog:
After waging significant battles and climbing steep mountains for 29 months, I am praying it will be a downhill ride for Tracey for the rest of the way. Will you pray that with me?

A world without Tracey Clarke — how can that be?

I am thinking about heaven tonight and how this verse reminds us that it's glory is beyond our conception.

"What no eye has seen, nor ear heard,
    nor the heart of man imagined,
what God has prepared for those who love him"— 2 Corinthians 2:9
Craig and I talked early this morning.  His words were heavy with emotion and conviction.  "Tracey has gone to heaven." 
After 29 miraculous months of fighting brain tumors and clinging to her faith (and husband), my dear friend Tracey Clarke has awoken this morning in the direct presence of her Savior, Christ Jesus.
There are many emotions pounding in my soul right now, as tears are flowing and my heart is heavy for Craig.  However no emotion is stronger than this. . . Tracey is home now.  She has traded in her cancer ravaged body for that of perfection and beauty unspeakable.
Craig was literally lying beside Tracey in the middle of the night when she passed from this temporal world into eternity.  This is exactly what Craig had prayed for and asked many of us to pray the same just three days ago. 
There had been people preparing Craig for a painful last few weeks for Tracey.  He dreaded this.  He prayed against this.  The Lord answered.  It truly was a peaceful, "downhill ride" . . . exactly as we had all prayed.
Last night, just after hanging up with Craig and right before I fell off to sleep, I was prompted to read 2 Corinthians 4:13-15.
knowing that he who raised the Lord Jesus will raise us also with Jesus and bring us with you into his presence.
Craig is hurting from the absence of his dear wife, as I am for my friend.  However, it is a powerful and wonderful reality that the same God who "raised the Lord Jesus" has done the same for Tracey this very day.
For Tracey, there is finally no more tears and pains, but rather contentment, completion, and unhindered joy.
Please pray for Craig, though, as his life will never be the same.
I had been waiting to post this until Craig had communicated news of Tracey's passing on social media.  Please take time to read this post of Craig's which he just wrote.  He is an incredible man.
(Previous articles on Tracy Clarke are Let me tell you about my friend, Tracey. . . and her current journey and Praying for my friend, Tracey. Also, I wrote thoughts on Tracey and Philip Clarke in the following article; The moment Tracey and Phil met.)