This post is from my series called "My thoughts on singleness (a series. . .)".  To read an overview and previous posts from the series, please click here.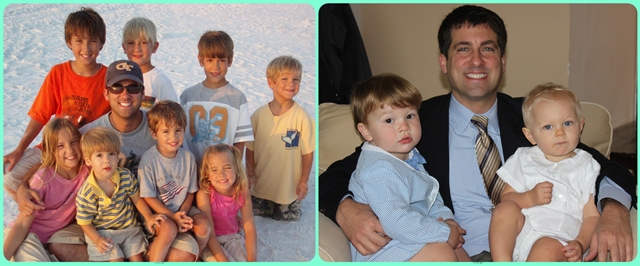 Let me clear the air about where I am in life.  I am a single male.  I recently passed the dreaded precipice of 40.  I live in Asia and have lived here for most of the past 12 years.  My work does take me back to America a few times a year, but my adult life has largely been invested in a country far from my own, in cities and neighborhoods far different from my native Atlanta.
In spite of this, I am a normal, red-blooded American man.  I've come fairly close to marriage a few times, but nothing has reached fruition.  In college, I NEVER would have imagined that I would be single at age 40.  The very mention of the possibility would have made me laugh in a loud, animated fashion.
However, here I am.  I'm single and in an environment with very few relational options.  Very few.
And do you know what?  I am okay with this.  I really am.
In this article, I am going to talk about three perspectives regarding singleness which I have embraced over the years.  They have made my life rich and free from always longing to be where I am not: married.
Yes, I do get extremely lonely.  Yes, I do still hope to be in a happy, Christ-centered marriage one day.  However, these three principles have been very helpful for me in keeping perspective amidst singleness.
First, singleness is NOT a disease to be cured, but rather a stewardship to be lived. . . just like marriage.  Many single adults treat their relational status as something to change at all costs.  This has been the cause of many ill-advised relationships.  It absolutely breaks my heart when I see friends "settle" for bad fits rather than being called into a union of equally yoked partners.
I have been there.  I have moved forward in relationships with women who, though they were great people, were just not heading in the same direction which I was confident the Lord has called me toward.  Had we pushed forward, I would have been married to a beautiful and Godly woman, yet
our hearts would have been in very different places.  In these cases, I am certain the Lord protected both the women and me from settling for the good over His best.
Second, singleness is an OPPORTUNITY; it's not simply something to be avoided, nor a condition from which one must escape.  I talked about this in a previous post. . . it is GOOD both to be married AND to be single.  Neither status is prefered or superior in God's eyes, just different.
I know, I know, we just roll our eyes when we hear this referenced.  However, having been freed from the responsibilities of marriage and children (wonderful responsibilities though they may be), we single men and women are wide open to serve and enjoy the world around us with reckless abandon.  This is a wonderful thing!
I dream of a day when single American men and women will see their singleness as a way to give sacrificially to those in need of the Gospel.  Imagine what a city like Atlanta or Nashville  would look like if the thousands of single Christians truly viewed their singleness as an opportunity to  care for the widows, orphans, and fatherless of the city.  Imagine.  It would be astounding.
Instead of lives filled with social gatherings, awkward blind dates, and self-centered time wasters (college football, video games, etc.), we could look for ways to serve the world around us.
If we singles would systematically organize to advance the love and message of Christ Jesus to our spheres of influence, places like Atlanta would be clearly changed for the good.  Mission fields in places like Asia and the Middle East would be much better resourced.  AND along the way of sacrificially serving, singles would meet like-minded people who would make sensational life partners in marriage!
Third, for those of us followers of Christ, the very term "singleness" is a myth.  We are NOT alone.  We are not destined to walk this world as hopeless vagabonds who will die miserable and alone.  As believers in Christ, we are already His bride.  While it has taken me a while as a man to embrace this imagery, it is true for all of us.
We are also part of a world-wide family of brothers and sisters.  I can serve and love the children of those around me as my own, because Biblically, they are directly members of my family.
I am blessed to have eight wonderful nieces and nephews (see pic above).  I have invested much in their upbringing, knowing that they are also my joy and privilege in helping to disciple and build into.  Same goes with the children of my friends here in Asia.  I can serve my married friends in need of breaks from the rigors of their home-life, give them "date nights" with each other, AND build into their children (two of my favorite are with me above. . . Noah and Maddox) in the love of Christ and be a part of their development.  What a joy!
Do I hope to be married one day?  Absolutely I do.  I pray for this regularly and encourage my friends and family to do the same for me.
Even more so, though, I want to be a faithful steward of this life with which God has blessed me.  I want to view wherever I am in life as an opportunity granted to me by my Heavenly Father, not as a burden to be disparaged, disdained, and fought against.  Finally, I want to embrace the reality that I AM NOT ALONE as a child of God.
I am both infinitely valued as an heir of the Kingdom of God and as the redeemed bride of Christ.  I have been adopted into and given leadership within this wonderful family of our Heavenly Father.
(Please click here for the next article in this series.)