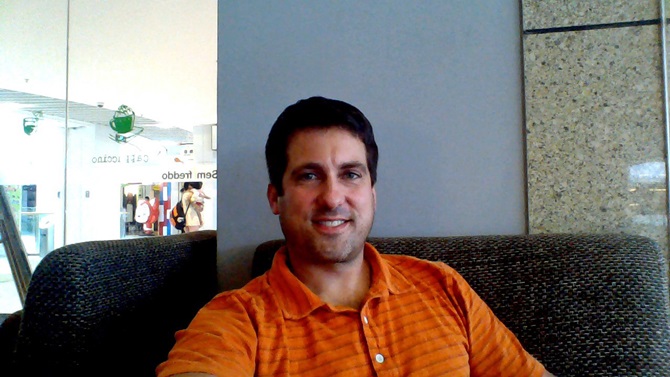 Just when I thought I was out, they pull me back in!
I honestly thought I was done with my thoughts on singleness. However, I had an experience recently which has changed a bit of my thinking. I set out a few months ago to get ALL of my thoughts on singleness on paper. I unimaginatively called the series "My thoughts on singleness (a series. . .)" Very creative, I know.
Recently, I was sitting with a pastor friend of mine. He is a wonderful man, very smart, and has a great heart for the Lord and the work of the Kingdom of God. He has sacrificed for the advance of the Gospel in ways I can't imagine. We are good friends and meet whenever possible.
As we often do, we met for coffee. We talked of life, our personal issues, and even touched on some theology. He has enjoyed reading the works of John Stott, as I have as well.
Then the conversation took a familiar, yet uncomfortable turn.
My friend has been, and continues to be, VERY worried about my single status. While I make no qualms about my desire to be married one day, it is not something I worry about on a consistent basis. My friend, though, has increasingly been stepping up pressure on me to get married . . . at all costs . . . soon!
This time his method was simple. He was telling me about a new seminary in Asia which was recently started by a very famous and highly regarded pastor. I was thrilled to hear that my friend recently met with this man and had a great experience.
However, my friend then used this occasion to, once again, remind me that I need to get married. He rather smugly informed me that said famous pastor will NOT ALLOW single men to even apply for his new seminary. If you are not married, his rational follows, you are not capable of carrying on a meaningful ministry.
My friend means well; he really does. He genuinely feels marriage is in my best interest. Also, in all of this, there is a good bit of differing cultural dynamics at play. He is from a very different culture than my own, even though I have lived here a long time. I really do understand this as well. Many times I don't speak up on issues simply chalking it up to differences in cultures.
I would not let this time pass.
I quickly asked my friend if he knew that the recently deceased John Stott, whom he had just been talking about glowingly, never married. He did not know this.
John Stott would not have been allowed entrance into this seminary, though I would be shocked if they don't use some of his books in classes.
The Apostle Paul was single, I reminded my friend. I guess Paul, author of much of the New Testament, would not be fit to study theology at this new seminary.
I then went there. . . Jesus was single. Things got uneasy when I mentioned this. Not sure I should have pulled this example out, but I did. The conversation was shifted.
I'm writing about this here for two simple reasons.
First, if you are single, don't allow stupid statements about singleness to affect you or your thinking. Biblically speaking, singleness is just as valid as married life. Singleness has its own innate challenges. However, please don't allow fallacious beliefs and statements about singleness to take root in your heart and mind, even from well-meaning friends and family.
Second, know the truth about singleness. I am grateful I do. I honestly feel this is important for both single AND married people.
Bottom line; there is NO PREFERRED relational status in God's eyes. None. There is a clear beauty in marriage and many, many wonderful purposes to marriage. However, know that people are actually encouraged to remain single by Paul himself in 1 Corinthians 7:8. Paul is not saying that being single is better than being married, but he is stating that it an equally useful and legitimate relational status. I wrote more on the Biblical view of singleness here, so I'll move on.
Don't get me wrong, I still love my friend immensely. He is a man of integrity, courage, and has a heart for God which I hope to one day emulate. Seriously. However, he is wrong in this area, as well as this other famous pastor.
I just wanted to share this conversation for the benefit of others who might have had similar experiences.
Would love to hear your thoughts on this!
(This is part of my ongoing series called "My thoughts on singleness (a series. . . )".)