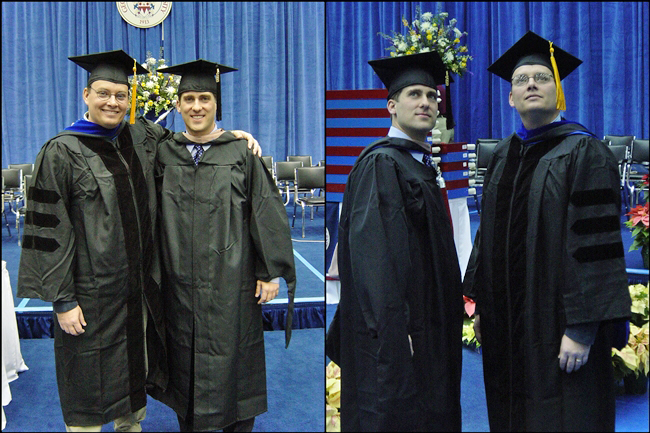 Well, I think I am FINALLY closing out this series "My thoughts on singleness (a series. . .)" with these next two posts. I honestly thought I would do a post or two on this subject of singleness, but now this will be my 10th over the course of five months. Thanks for being so enthusiastic about this series! I never thought I would enjoy writing on the subject, but this has been the case.
Since I have dealt with the theology, perspectives, principles, benefits, and even heartbreaks of singleness, I thought it might be helpful to jump into some the helpful practices I have adapted (or seen in others) over the years in order to thrive in singleness.
These "practices" are not unique to singleness, as many of them I would be doing, to some measure, even if I were married. However, singleness has both sharpened my intentionality in these areas and also given me the time and resources to do them with greater intensity.
Just as a successful marriage takes serious, intentional work (as the mountain of books written on the subject attest to), so does being a single adult who thrives in life. I definitely still have many struggles and am learning new things each day in "thriving" as a single. However, these two posts will highlight some of the "practices" I have found helpful in being a good steward of my singleness.
In this post, I am going to focus on the most lengthy and encompassing "practice" which I have found helpful. In my next post, I will complete the list with a few other such practices.
Background for these practices . . . the fallacy of "becoming the right one"
Not to be abrupt, but I really do hate the whole "don't try to find the right one, but work to become the right one" cliché which is peddled by well meaning "singles pastors" all over the US.  While I know people have good intentions in teaching this, and I even get their point, I simply disagree with its main presupposition.
This statement has an underpinning belief of "when you are personally/emotionally ready or mature enough, then God will reward you with a spouse." This is rarely overtly taught (though sometimes), yet this is the point most people extract from this statement. Take this logic a little further and then you will arrive at the point where you believe the purpose of singleness is simply a holding tank or preparatory school for our ultimate destiny/reward. . . marriage. However,
Christ is our goal. Peace with our Maker is our true and ultimate heart's desire. Pouring out our lives for the glory of God is our "way".
This can and is done with equal profundity in both marriage and singleness. It looks different, but the ultimate destination is the same.
My desire, then, is always to "be the right one" in everything I do. I do this as a child of God whom loves His Heavenly Father and wants to best invest his life for the Kingdom of God. I'm well beyond being a guy simply trying to "become the right one" for marriage. Whether I ever get married or not, I still want to be a man of character, impact, and influence. Marriage won't change that. Therefore, I am big on investing in personal development in all things. As a result, this is the first "practice" I want to talk through. . .
Prioritize personal development
Whether it is in the area of education, fitness/health, or my spiritual growth, I believe singleness offers a wonderful platform to focus on personal development in all ways. It is both a great opportunity and stewardship. I try not to sit around bemoaning the fact that I am not married, though our culture pushes us towards this. Rather, I think about areas I want to improve in and move out to do so. I do this not with the motivation of "being the right one." I already AM "the right one". I do this for the simple fact of following and enjoying my Savior in all areas of my life.
Some of these areas are serious. Education, either formal or informal, is almost always worth the effort. I've tried to invest my singleness to gain the credentials and educational preparation to lead at a high level.
I spent my 20s actively learning about theology, ministry, history, and organizational development/strategic planning. In my 30s, I invested primarily in Asian languages, business school, and seminary. Now, in addition to completing seminary, I am doing things like this blog to continue to sharpen myself and connect with others. Through it all, I have worked full-time.
There is absolutely NOTHING special about me. Seriously, I'm average in pretty much every way, i.e. intellectual, physical, and mental. The only way I have been able to do this is by focusing the extra time I have as a result of being single into areas into which I desire to grow.
In all of this, I can honestly say it all further connects me with God through my mind and further focuses my calling from God in life, both professionally and personally. Education, either formal or informal, helps me sharpen and refine the desires God has placed on my heart.
Some of these areas of personal development are not as serious, but I would say are equally important. One of my goals the past few years has been to find a legitimate outlet/hobby here in Asia. Sports are great, but I'm just too competitive to call them a "hobby". I'm to spastic to count reading in the category. I read, but always to accomplish something. Reading to me is RARELY for pleasure. For years, people have asked me what I do for fun or to unwind here in Asia. My response has often been, "I don't know. I'll let you know when I find something."
Well, in December I bought a motorcycle and am currently learning how to "dirt bike". I am still a pretty rough driver, as Michael Gregory, Scott Littlepage, Sean Doody, and Tyler Leuck can attest too. I have minor wrecks most outings. . . mainly just toppling over as I ascend bunny slope hills. I look pretty ridiculous. However, I am working to get better. Sean is teaching me some techniques to get better this week. Pray for him, as this is a tall order!
The bottom line is that as a single adult (and really everyone) you have to be proactive and thoughtful in this area of personal development. You have to ask the simple question of "where do I want to be in 1 year, 5 years, 10 years?" and then set development goals accordingly.
In my next post (probably later this week), I am going to share final thoughts on a few more "practices" I have found helpful in thriving in the midst of singleness.
I would love to hear your thoughts and experiences in this area personal development!
(This article is from my series called "My thoughts on singleness (a series). . ."  If you liked this article, please check out the rest.)