(This post is from my series called "My thoughts on singleness (a series. . .)". To read an overview of the series and for other posts in this series, please click here.)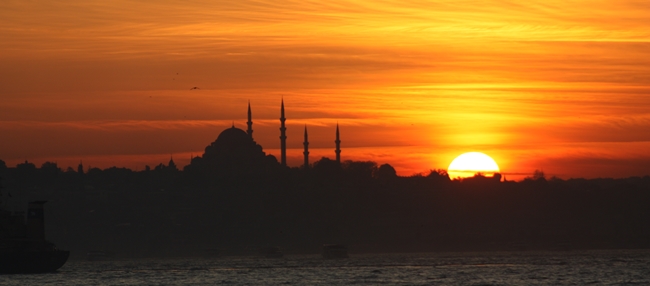 As we walked through a park in an unfamiliar city, it was a clear day. She jumped right into what was on her mind. "I don't know what the deal is. I have prayed to have the same feelings for you that you have for me. I really care for you and want to love you, but I just don't." Just like that, our relationship was over.
She had been the girl of my dreams, as we had dated on and off for four years. I couldn't image a future without her in my life. My heart felt like pins were being jabbed into my chest. My breathing literally changed. I became light headed.
What she did not know was the prayer I had consistently echoed for the four years of our friendship. "Lord, I'm so crazy about this girl that I can't think straight. I want to be with her. However, if this is not your will for us, please don't let her have the same feelings for me. "
My heart was broken by her rejection. However, even as we walked in that park, it was as if the Lord was whispering in my ear, "I am sovereign. I am good. I see you, I love you, and I am in control. You have prayed for this. Now trust me with the outcome."
There have been other similar blows in my life. Similar, yet even more painful heartbreaks than the one I had experienced that day in the park. The sudden death of my best friend and roommate. Two more rough breakups. My Mom dealing with cancer, twice.
This doesn't even account for the reality of the day in, day out stresses of life. Being a single male living in Asia for 10 years now, there have been many times when life in America just seems to leave me out or behind.
I am not alone in this. We all have our stories. We all have our pain and disappointment and failure and sin. All of us.
I started this post with the breakup story, because I learned a vital lesson that day which has carried me in life. Even when my heart is broken, even when the pains of life seem overwhelming and the future looks like a vortex of darkness, I can trust in God. I can choose to fix my heart on the reality of who God is and not on what I am feeling at the moment.
Reality is that God is always in control and always with me. God is good and is always good. He only has my best interest at heart, even when it has painful effects. He doesn't change, even as my circumstances in life seem to be a never ending cycle of shifts, turns, and intermittent chaos. God is sovereign, loving, present, and good.
God is sovereign – This means that He is over all things and ultimately in control of all of life. He DOES sweat the details, but within the context of His perfection in all things. There is nothing that happens outside of His knowledge and beyond the ability of His power. As I was certain in that first major breakup I mentioned at the top of this article, God is truly sovereign in all things. . . heartbreak and all.
God is love – God only acts and responds in the perfection of His love towards us in all things. The Bible is clear on this. There is never a time when He is capricious, random, or hateful. He is love and only sees us through the eyes of love. The cross proved once and for all that God brings ultimate good out of pain and even suffering. Nothing is beyond His love, even the sin and vengefulness of others.
God is present – God was with me in the park that day of my heart break. He is here with me as I type this in the lobby of an Asian hotel. He is there as we lay down at night and oversees our sleeping. He is there as we awake and move into each day, no matter what that day holds. He will never leave nor forsake us.
God is good – In and through all of life's vicissitudes, we can be confident that God is good. Paul was emphatic in saying "and we know that for those who love God all things work together for good". Even the brutal pain and disappointments of this present age will eventually be seen in the light of God's goodness and mercy towards us.
Life in Asia can be taxing. Singleness is not always easy, as is also the case with marriage. However, it is in this that we can cling, in good times and in bad, to the certain perfect attributes of our God.
Heartbreaks will come.  However, God is always good and we can trust in His graciousness, presence, and control in all of life.
(For the next article in the series, please go to Times when I hate being single!)