This post is from "My thoughts on singleness (a series. . .)" which I have been writing off and on, for the past three months. You can find the other articles in this series if you CLICK HERE.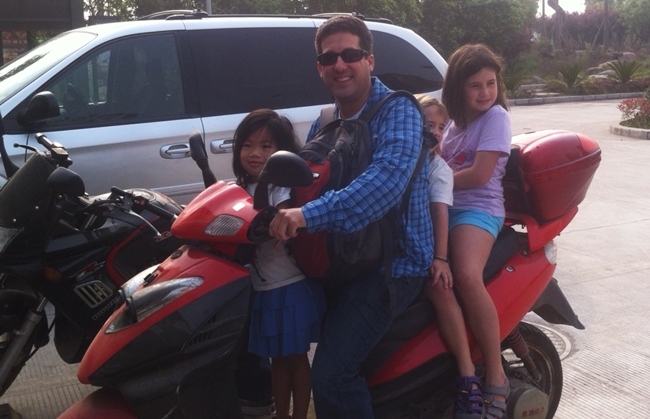 There are entire sections in book stores on marriage. What does it mean? How to thrive within marriage? How to deal with marital conflict? Etc. . . .
However, I'm pretty sure no such sections exist for singleness. Cards on the table. . . I have never looked. Wish I could now, but being in Asia makes this type of practical research impossible.
It is with this motivation that I have been writing this series on singleness.
Yes, there is much difficult with being single. However, there are practices we can follow and habits that we can form to help us thrive, and not simple survive, within singleness.
Here are a few big-picture principles I have embraced in living my life which have helped guide my singleness.
1 – Serve the world around you with the energy of a family man (or woman)
One of the benefits of being a long-time bachelor is that I have had the opportunity to see many of my friends get married and have children. As I have observed, families take a ton of work! I really admire my friends who are great parents. There is no short-cut in parenthood. It is an exhausting, all-encompassing endeavor.
In my singleness, I have tried to be equally committed to my calling, with as much effort, passion, and commitment as my friends with children exert. Their lives are 120% about serving their worlds around them (their kids; if they are good parents), so why should mine be any different?
In marriage, as in singleness, we are called to give our lives to the world around us. For marrieds, this is obvious where your priorities are lie. With singles, our priorities are not as obvious, but
just as urgent.
As is the case for all of us, Christ gave us two great places to go when asking the simple question of "how shall I then live?" The Great Commandment of Matthew 22:36-40 and the Great Commission of Matthew 28:18-20 provide our blueprint for living out our lives. This is the same for all of us, married or single.
Our priorities are to love God, love our neighbor, and move out into the world with the love and message of Christ with reckless abandoned. Being single, we are freed up to give the same effort, passion, and commitment towards our calls as our married friends are giving towards their families. Let's do it!
2 – Serve your own family as much as you can (without making them an idol)
This has been a challenge for me personally, as I have spent the majority of my adult life 10,000 miles away from my family. However, I have constantly sought to honor my parents, no matter where I am. This has taken many forms and shapes. There have been periods of time where I have been pretty miserable at this. However, I have tried to do so, and I do believe the Lord has honored this. I can honestly say that my relationship with my parents is as strong or stronger than any of people I personally know, in spite of the geographic challenges.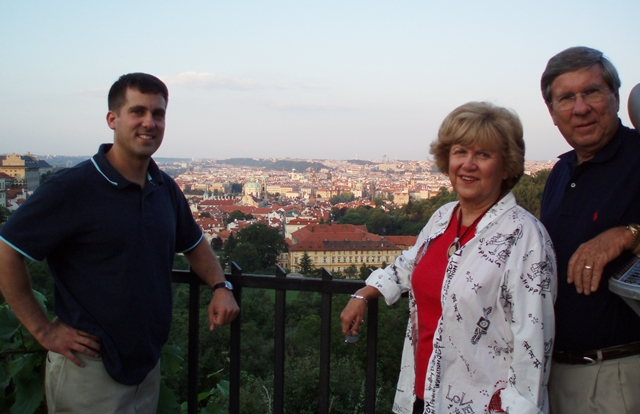 My sisters and I have always been close and loving friends. I could not love and enjoy them more, as missing them and their families (as well as Mom and Dad) will bring me to the point of tears more than anything else in life. My biggest sacrifice of living overseas so far has been in being absent while my eight wonderful nieces and nephews are growing up. That said, I do try my best to serve all of them, even in my absence, especially when I am in America.
Serving my family to the best of my ability, within the context of the Lord's calling upon me, makes my life much richer and fuller. This does not mean that I have catered my life around them, but it does mean that I spend real time and energy, no matter where I am in the world, to invest in my family in a substantial way.
WARNING: I do see some singles use parents and other family members as reasons to not take risks and move out into the world in faith. This can become an idol of sorts in the life of some singles. This is not at all what I am talking about here.
As married, we are called to be primarily concerned with the families we are put in charge of as parents. As adult singles, as Paul says, we are "freed up from the concerns of family". This is our benefit to and way of serving the world around us.
Never use your family as a single adult as an excuse to not dream of making an impact in the world. Certain periods of time (family sickness, extreme cases of need, etc.) will call for making your parents your top priority, but not your entire life. I did this in moving back to America when Mom had cancer for a time period. The Lord does call some as singles to an extended time of caring for their parents (or siblings) as their primary calling, but this is few and far between. Just my thought. . .
3 – Seek to be a part of families where ever you live
The Lord has always blessed me richly with families whom allow me to be a part of their own. John and Julie Ellis when I first arrived in Asia. The Heads and Todds and several others in my old city. In my current city, the Musgroves, Littlepages, and Stuerts have all blessed me in so many ways.
All have opened their doors and allowed me to be a part of their families. This has kept me sane, emotionally healthy, enlarged my ability to serve and be served, and, I pray, has been a blessing to them.
It really should be a "win-win" process. Singles get the opportunity to help and be a part of a family who could use the extra hands and families get the opportunity to serve others by simply opening their homes.
Scott and Cat Littlepage, for instance, have me over for dinner every Monday night. It is a massive blessing to have their consistent fellowship and something I really look forward to each week. In the process, I pray I am blessing them as a family, especially to their wonderful children.
4 – Use your singleness to do that which singles do best
I won't go too long as this, as I have already covered much in this previous post (CLICK HERE). However. . . serve and love the world through your singleness.
One reason why I bought a car in Asia is so I can better serve families which are around me. If a child gets sick or cuts his head open on a Sunday when clinics are closed, then I want to be available to get them to the hospital. Other marrieds can't, as they have their own families to worry about. Not so with me, and I try to serve out of this. Please don't ask me to change diapers, though, as I will gag!
If people need a place to crash for a night or two or a week; my couch is always open. Right now, I have the venerable Andrew Ols (a.k.a. "Smange") in my guest room. My apartment in my old city, though only a two bedroom, one bath, was more like a European hostel. People travel in and out of that city all the time. My welcome light was always on.
If your family is struggling or your girlfriend just broke up with you (single friends, that is), I want to use my singleness to be available for such times.
Even more so, use your singleness to dream big God-sized dreams. Go for them as single adults and DO THEM!
Why can't you be a part of resolving issues in your home city such as fatherless kids, widows, poverty, and illiteracy? I can assure you it exists, as I know it does in Atlanta. What is stopping you from moving to a section of the world in desperate need of the knowledge and love of Christ Jesus? Nothing!
Eliminate the word "but" from your thought life when dreaming God-sized dreams for the good of the world around you. Do not allow fear, discouragement, and a general feeling of "waiting" to keep you from moving out into the world in faith.
God is bigger than all of these issues, even your singleness. There is a world around us which is in desperate need of people who will simply believe in the Bible and act accordingly. The world is clamoring for people who will move out in love and in the power of the God of the Universe, Christ Jesus. In many cases, single adults are some of the most strategic and available people which can and should be used mightily in areas of the world's greatest needs.
It is my prayer that countless single adults, including myself, will invest our singleness in this way. . . the way of being the voice and hands of our Savior in a world in desperate need of the Gospel of Jesus Christ.
(There will be a more practical thoughts on how to thrive in the midst of singleness. I wanted to write some of the "big picture" principles first here. I will write and post it within the next two weeks.)