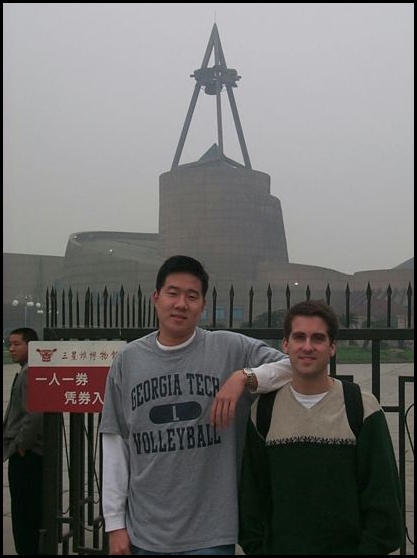 I moved to Asia permanently in 1999.  At the time, I had no idea how long I would be here, only that it would be "long-term".  With the exception of a few US based years in the middle, I have been in East Asia since.
It has been an incredible journey of which there have been many ups and downs. Those first few months were packed with new people, experiences, sights, sounds, and lasting impressions.
As is the case with anything new, I wrote more about my experiences those first few months than I have in the past few years combined.  This was a world before Facebook, Twitter, blogging, and everything we have now at our disposal.
Since there were no platforms to share those first few months with a broader audience than family and a few close friends, I thought it would be fun to write a series of posts on this topic. So. . .
During the coming months, I will write a series of posts on some of my FIRST IMPRESSIONS of living overseas.  Most of these will be based on emails written during that time.  I have since edited them and written in some perspective that I now have looking back at each experience.
Hopefully you will enjoy getting a closer look at some of the everyday occurrences and experiences of life in Asia as a foreigner though my first few months.
The following are the titles of the posts.  I will probably add to these ever few weeks as other memories come to mind of which I would like to write up.  So . . .
Also see. . .