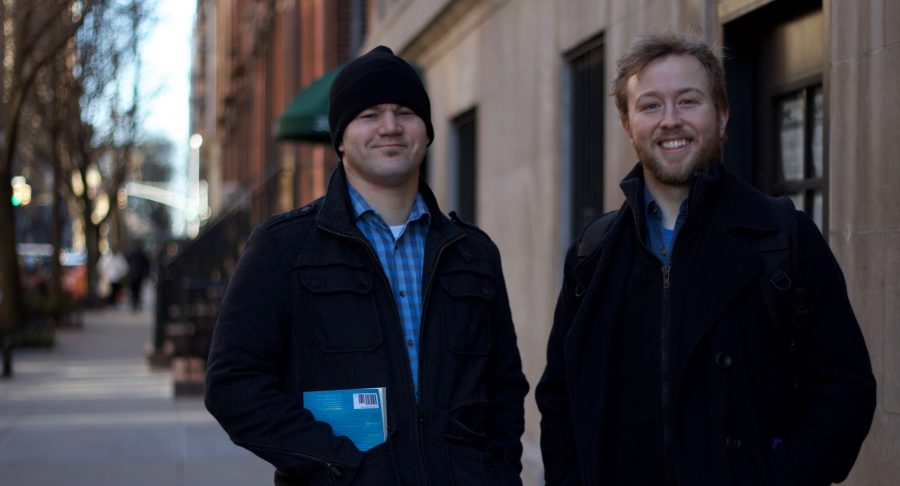 Ugh! I don't start every day by getting on Facebook, but I did today. Mistake. Yet again, my feed was filled with angst, political rants, and wildly judgmental accusations against anyone and everyone. Unfortunately, this is my normal Facebook experience these days. This has me thinking. . .
As you may know, I lived in Asia from 1999-2014. One of the unexpected gifts of being an American living abroad is that it gives you a bit of an outsiders view your own country.
Also, one of the joys of being a missionary is being able to learn new cultures, values and ways of thinking. Cultural mores such as honoring family, an appreciate of history, and a love of spicy food are just a few of the values I feel the people of my host country passed onto me during this decade and a half. I attempt to bring these and other values I learned into my own life as a result of seeing the beauty of them in China.
On the flip side, living in Asia helped me to appreciate my own home country even more than I did before getting on a plane and setting up shop in the Far East. Home is home, and home will always be America. The values of personal expression, political freedom, and true cultural/social plurality are specific to the American experience. I feel truly blessed and grateful to be an American because of these other and values.
Of the American values that I learned to hold dearest while living in China is our value of plurality.
While it is a wonderful place with a people and culture I sincerely love, China is also one of the most homogenous countries in the world. There is no immigration and never has been. I could have lived in China for 75 years and it would have still been impossible for me to become a citizen. As a result, there is very little cultural diversity.
In addition to racial homogeneity, there is absolute political and religious uniformity as well. There is one political party, Communism, and there are no challengers to it. While there technically is "freedom of religion," all religious structures are tightly controlled by the government. When the government is officially atheistic (you can only join the communist party if you are an atheist) and religion is seen as a "threat of civil order," then a true plurality of religion is non-existent.
American plurality and diversity is a beautiful and vital value which is one of the true pillars of our society.
However, one of the aspects of American life which was jarring to me upon moving back in fall of 2014 is the level of animosity and vitriol which is now accepted as commonplace in our society at large. I was raised in this country where we expressed our opinions, argued our points, even fought for what we believed in, but rarely if ever did we break friendship and common courtesy over areas of politics and religion.
Two small examples from my youth; my parents were and are committed Republicans and my grandparents were life-long Democrats. They disagreed politically, but it never burdened our family or affected how we ultimately loved each other. Also, I grew up in a church going family, but had friends who were Jewish, Hindu, and atheist/agnostic. They were often in our home, as I was in theirs' as well. They were part of our extended family. We could disagree at a fundamental religious level, but still love playing football and watching Star Wars together. My parents never once even intimated we shouldn't be friends because we were of different religious backgrounds.
The climate in America has changed over these past 20 or so years. This grieves me. It truly does. It has left me bewildered, frustrated, and legitimately heart-broken for my own country.
How do we change this? How can we honestly disagree, while still respecting and honoring each other?
When I look at our climate of animosity, anger, and hate, it seems insurmountably hopeless. It is both perplexing and terrifying.
We can't stay here. We must move forward. This issue won't be settled tomorrow, but we need to at least start moving in a positive direction.
Honestly, I don't know what "the answer" is, as I'm certain there isn't one answer. The question then moves to where do we start. This task must be moved towards resolution, but it has to be started with small decisions and bursts, not seismic shifts.
In thinking further upon this, I see three steps where I/we can at least START this journey of moving towards healthier dialogue and respect for those with whom we disagree in divisive areas, such as religion and politics.
First, I/we can work on our POSTURE
Jesus calls us to a life of humility by demonstrating it in His life and ultimate sacrifice on the cross. One of my favorite passages in the Bible along these lines is Philippians 2:5-8.
Have this mind among yourselves, which is yours in Christ Jesus, who, though he was in the form of God, did not count equality with God a thing to be grasped, but emptied himself, by taking the form of a servant, being born in the likeness of men. And being found in human form, he humbled himself by becoming obedient to the point of death, even death on a cross.
How does this work out in MY posture toward life and others? The Bible goes as far as saying that if I am a Christian, I will exude "love, joy, peace, patience, kindness, goodness, faithfulness, gentleness, self-control" (Galatians 5:22-23). If (and when) my heart and actions are drawn away from this in any way, I need to stop and ask why. According to the Bible, this is NOT from God.
To the contrary, enmity, fits of anger, strife, dissensions, divisions, etc. are from the "flesh", i.e. the Devil. I'm trying to grow in this and I am praying this for our entire country, starting with the church. I can't change our vitriolic, angry, accusing society by myself, but I can at least work on my own posture towards the world and those people in my spheres of influence.
Second, I/we must be PROACTIVE
Another hallmark of the life of Christ is that He proactively moved first to this world and then to death on a cross for the well-being (actual salvation) of humanity. The crux of the Christian message is centered around a sacrificial, wildly proactive Savior that gave all that He had that we might live.
What does this mean for me in this current hostile American climate? It means I can proactively listen, love, and even serve those whom I actively disagree with politically and religiously.
In 1 Corinthians 13:13, the Apostle Paul sums up the Christian experience in this statement, "So now faith, hope, and love abide, these three; but the greatest of these is love."
Christ lived a life of proactive love and Paul calls us to continue as such. Love takes many shapes and forms, but it always emanates from our internal hearts and external actions. As Paul so defined, so we are to aspire.
Love is patient and kind; love does not envy or boast; it is not arrogant or rude. It does not insist on its own way; it is not irritable or resentful; it does not rejoice at wrongdoing, but rejoices with the truth. Love bears all things, believes all things, hopes all things, endures all things. (1 Corinthians 13:4-7)
Third, we can and should BUILD BRIDGES
We must build bridges which will create connecting points between groups of people to make a societal change in a positive direction. We need to think prayerfully and creatively. I have no great ideas myself, but I do have a good friend who has one "bridge building project" of which I am very excited.
Drew Sokol is a pastor at Redeemer Church in New York City. He is a former colleague of mine at Pacific Crossroads Church. Since I have known him (3+ years), Drew's vision has been to provide a forum for dialogue on matters of faith, the Bible, and cultural issues with people from an atheistic point of view. A few years ago, he became friends with a very thoughtful, intelligent atheist, Cory Markum, with a similar vision.
After a year of planning, production, fundraising, and hours upon hours of interviews, they have produced a 10-episode story-driven podcast called Hinge. The topic of this first series is the search for the real Jesus.
I am hopeful that resources like this will actually begin to bridge the gap of division which is grossly pronounced in American society today. I am hopeful it will help us learn how to passionately, yet respectfully talk through differences that are real and important. This is just one example of "bridge building" which I feel we so desperately need as a society right now.
I'll be honest, I JUST listened to the trailer and can't wait to follow this series! I would encourage you to do the same.
Please listen the trailer (link below), sign up on the website, and then the podcast will magically appear on your phone/computer on Thursday, December 14th.
Would love to hear your thoughts on the podcast once you listen to it on December 14th!
Go to the following link and input the following password.
Have a great few weeks and let me know if you sign up for and listen to Hinge!