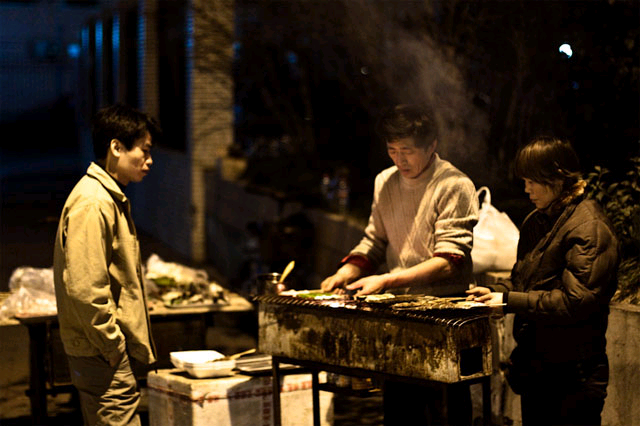 This article is part of a series on my First and Lasting Impressions of Asia.  If you would like to read about and/or articles related to this topic, please CLICK HERE.
One of the great joys that I have experienced in living in this part of the world for these past 10 years has been the food.  I honestly was fearful of this prior to moving over here.  I had never liked Asian food as a kid.  The eating part of living in Asia honestly brought fear to me.  I had always struggled keeping weight on and feared that I would shrivel away to nothing (at age 40, this is not the case anymore!).  However, my fears could not have been less grounded in truth.  The food is creative, delicious, diverse, and inexpensive.
This specific area is famous throughout all of East Asia, if not the world, for its food.  I had read about this prior to my arrival, but nothing could have done it justice to truly prepare me for it.  This food is known for its spiciness and wide variety of tastes and choices.  It has definitely lived up to its billing.
I could not even estimate the number of dishes and types of foods I have had over the years.  Yes, I have had some more "exotic" meats, but I will not put that in print here.  I'm sure I would lose some of you if I were to get too specific.
One of rare foods found almost exclusively in this region is called shao kao.  Shao kao is a type of BBQ in which meats and vegetables and even some specialized breads are placed on small sticks and cooked over a grill.  The food is incredible, with special spices that are unlike anything I had ever experienced prior to arrival in Asia.  It is so spicy that your mouth is still numb for an hour or so after you eat it.  I actually have grown to miss this post-meal numbness when I am in America.
One of the oddities of shao kao is that is not served in restaurants.  It is sold exclusively by street vendors who gather in various sections around the city.  Each little stand, individually owned and operated, has a section in front where all kinds of meats and vegetables are raw and available for consumption.  This is up front in the stand.  Behind the raw food storage area is a large grill.  This is where the cooks do their magic and transform a dark street corner into a 5-star dinning experience.
To place an order, you simple pick out the sticks of raw food that you desire for them to cook, hand it to them, and tell them if you want it spicy or nuclear.  Give them a few minutes to grill the food up and instant culinary joy!
These shao kao stands are special in many ways beyond it being great food.  For one, they don't appear on the streets until dark.  At this point the sidewalks of the areas they inhibit are covered in these grills.  Miniature tables and chairs flood the sidewalks where the food is served, creating a type of grungy, family environment.  The grills will stay active until well after mid-night, always ready and willing to grill up your every desire.
Another thing that is special about it is that these shao kao dealers are all illegal, for the most part.  In order to do anything in this country, you must get a permit from the government.  The street vendors/grill masters are, by in large, a bunch of enterprising entrepreneurs and artisans.  They collectively feel their creativity would be stifled were they forced to conform to the government's regulation on food controls.  These modern day Rembrandts, for whom their tapestry is a grill and their paint brushes the spicy pepper sauces they use, will risk all just to keep the authorities from tampering with their artistic expression.  It's either this or they just don't want to pay taxes. 
Anyway, the police show up every week or so and scatter the shao kao establishments.  They physically destroy the grills they get their hands on and chase the others away in a frantically awkward sprint.  It is an ugly sight and one that always invokes pity from me.  On a more personal note, if you have an order pending when the cops come, then you are just out of luck.
The shao kao cooks will return the next day, seemingly undaunted, with new grills, cooking as if nothing ever took place.  It really is quite funny.
Some of my best memories of my first two years of living here in Asia were around shao kao.  My two classmate (Pat Ku and Drew Johnson) spent most Friday nights sitting for hours eating shao kao on the streets, laughing about the random events of the week, and processing life together.   Asian students with whom we had become friends would drop in and out all night, as we just ate, talked, and shared life.  The food was tremendous.  The fellowship and laughter even better.
Good times.
(If you liked this article, then CLICK HERE for others in this series.)