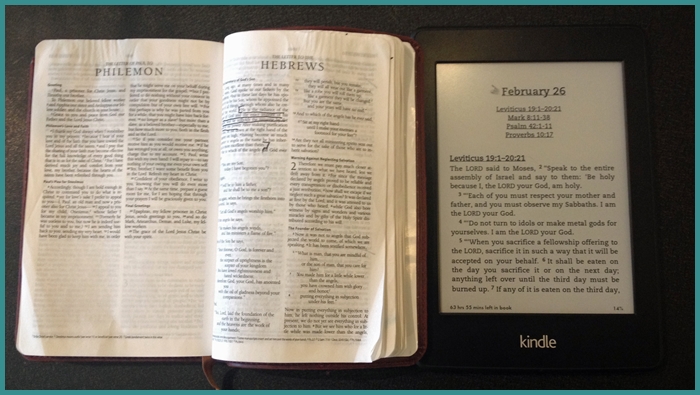 Do you ever think about the realities of the Christian life? I know I rarely do. However, today this exactly what I am doing.
In the midst of hustle and bustle of life; the celebrations and pains; the laughter and the tears, it is easy to blow past the beauty of simply being a follower of Christ. I am a Christian, yet I rarely stop and enjoy the realities this entails.
This very word of "Christian" is loaded. It sometimes seems tainted by all that happens around us; broken relationships, church scandals, direct attacks against the basics of the Christian faith from the world at large. There are many, many problems with the institution of Christendom. There ARE hypocrisies and injustices and sin carried out by those under the cloak of Christianity. No doubt.
However, this is NOT CHRIST and this is NOT Christianity.
Today, I am simply thinking about Christ Jesus and the sweetness of the realities of being His follower; of being a Christian.
Here are 5 realities I love about being a follower of Christ, i.e. a Christian:
The Bible – Do you ever think about the reality that God actually spoke AND is speaking to us through the Bible? Do you ever really open the Bible with the internal understanding that this IS GOD'S Word? This is unspeakably powerful and something for which I am unconditionally grateful. It would not be more of a "word from God" if Christ came to you in bodily form and spoke to you audibly. The Bible is actually just this. . . God speaking to us, His children, audibly and directly. It is a beautiful, wonderful reality which I often forget.
Jesus Christ – God did not have to, but He chose to visit us in bodily form. Not only this, He chose to have His own body crushed on our behalf. This is a wonderful, humbling reality which I blow past on a daily basis without enjoying its personal, liberating ramifications upon me. I am a full-fledged heir of the kingdom of God, with the purity and eternality of Christ Himself. He came to earth, lived a perfect life, and died as a sacrifice for us that we might live a clear, unadulterated life with our Creator and heavenly Friend. Amazing.
The Holy Spirit – God, in reality, lives within me. He has actually come into my being, made me pure and spotless, and cares enough to protect and guide even the seemingly mundane and sometimes painful areas of our lives. He was there when I struggled with a coughing attack last night at midnight. He was there when I hit my first home-run in high school. He was there when Mom came down with cancer. God was even there when I simply awoke and put my feet on the cold tiles of my bedroom this morning. God almighty, the creator of the universe, the same God who saved and changed me in college actually lives within me through the person of the Holy Spirit. In an eternally real and palpable way, I am NEVER alone. I never have been and I never will be. God is ALWAYS present with me through the presence of His Holy Spirit. Wonderful, wonderful reality.
Prayer – Embedded in these realities of the Bible, Christ Jesus, and the Holy Spirit, prayer is actually meaningful, efficacious, and a natural outworking of our relationship to God Himself. God is within me. God speaks to me through His written word, the Bible. God knows the very number of hairs on our heads and the days of our lives. Prayer is simply a way of both acknowledging these realities AND enjoying unencumbered fellowship with our Savior and Heavenly Father. Isn't this incredible? It all works together in a wonderfully symbiotic relationship. Prayer makes sense and has real influence and power, because the Bible is true, Christ is real, and the Holy Spirit is present.
REAL community – Just as Christ has saved me and made me an "heir to His throne", just as I am His child, just as I possess the Holy Spirit of God and have His written word, the Bible. . . so does every OTHER follower of Christ Jesus. Whether they are in Asia or America; whether rich or poor, a PhD or completely illiterate, we are ALL brothers and sisters in Christ Jesus. We are ALL members of the same body, the body of Christ. I am truly NOT an island as unto myself. I am part of wonderful family which stretches, not only throughout all tongues, tribes, and nations, but also spans all of human history. In a world full of superficial relationships based on things as silly as sports teams, common hobbies, and even social media, I love that I have ACTUAL brothers and sisters all over the world through the person and work of Christ Jesus.
In a world full of "noise" from every imaginable source, it is easy to lose ourselves. In societies which are constantly pushing us away from the significant and towards the trivial, it is wonderful to simply take time to think about and meditate upon the transcend beauty of being a follower of Christ Jesus; of being a Christian.
Today is such a day for me. . . my heart is full of gratitude towards my Savior and Friend, Christ Jesus.
(If you are not a Christian and/or have genuine questions about any of this, please let me know. I would love to "enter into" this with you.)