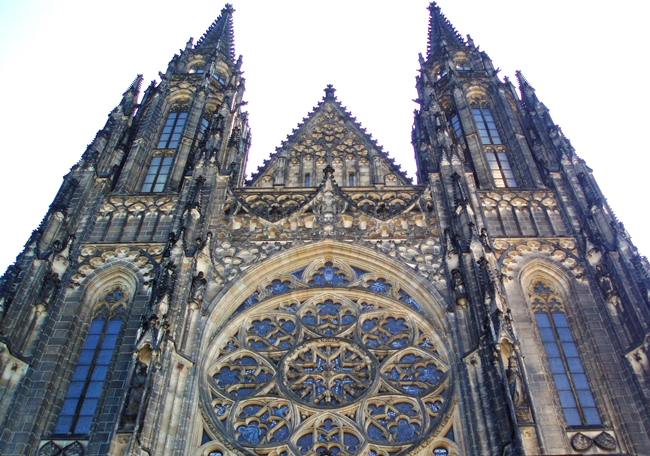 Last December, I was sitting in a meeting when I received this message from a friend. . .
Please pray for our church.  Some awful stuff has come out about our pastor.  It is really upsetting.  Pray for him.  Pray for our church.  Very confusing.
At the break, I checked the internet only to read of adultery and other moral failures.  He had left the church and was unrepentant for his actions.  My heart broke.  Today, I read that it is not only this pastor, but two others from the same city (Orlando, Florida).  My heart breaks.
My heart breaks for the many people that follow these men.  My heart breaks for their families, their children, their wives.  My heart breaks because this is yet another example of churches whom will be marred in internal conflict, while the world around them is in need of the Savior they worship.  My heart breaks.
My heart ALSO breaks for these three men.
I am privileged to know and be friends with many wonderful Christian leaders; pastors and organizational leaders of all types.  Unfortunately, I have received a call on several occasions where such men have confessed to me moral failings on all levels.  I have walked through this with a few of them.  It's brutal.  Again, my heart breaks.
As I sit here processing this, several thoughts come to mind regarding fallen pastors and other Christian leaders.
It is tragic. 
Make no mistake; there are NO winners in this.  All are wounded when leaders fall to moral failure.   You can look in all directions and you will find carnage.  Families, church members, other leaders.  Everyone experiences ramifications from issues of Christian leadership moral failure.
It was NEVER the dream of the fallen leader to end up in this situation. 
No pastor starts his career hoping to have an affair, implode his family, and destroy his congregation.  No one.  I think it is far too easy to vilify people in these situations.  Yes, what they have done is awful.  No doubt about it.  However, they are also real people whom never wanted to be in this situation.  They got here because of sin and bad choices.  However, they never wanted things to be this way.
Pastors (and Christian leaders of all types) are often under pressure to a level most cannot comprehend.
Leading others in matters of the heart (like faith) is tough.  It is deeply personal.  When you make mistakes, people point these out with vigor and vitriol.  When you succeed, it is expected.  People place exceedingly high expectations upon their Christian leadership.  Leaders feel this.  The pressure can be constant and wearing.
Pastors (and other Christian leaders) are often isolated. 
Many leaders have little to no emotional outlets.  All of their community is being led by them.  People treat their leaders differently.  They just do and the leaders know this.  It can make being open in areas such as loneliness, marital strife, and moral temptation difficult, if not impossible.  We all need outlets for areas such as these.  Pastors often have none.  (I wrote an article about this a few months ago.)
Pastors (and other Christian leaders) are often discouraged idealists. 
The vast majority of the time, people enter ministry to impact the world for Christ.  They have been changed by Christ and the Gospel.  They dream of seeing the world around them impacted in a similar fashion.
The problem is that ministry is hard.  It's really hard.  When your motive and actions are centered upon the honest and earnest expansion of the Kingdom of God, then you will have resistance from every direction.  It will come both from within and from outside of the church.  It is a fact of life.
When pastors are isolated and don't handle this pressure well, then a break of some sort is not far behind.  It might be emotional or physical, rather than moral, but a break will eventually happen.  It's all the more tragic when it is a moral break.
Don't get me wrong; these three men (and others like them) are definitely in the wrong.  They have sinned and abdicated their God-given responsibility of leadership within the body of Christ.  Sin always has consequences and theirs will be vast and expansive.
However, I do feel compassion for these men and the others I have known whom have fallen into like situations.  They are not evil people, yet they have fallen into evil.
My personal action points here are simple.
First, pray for those in areas of Christian leadership.  They are attempting to do great things for the Kingdom of God.  They will be resisted and opposed in every direction.  They are also human and prone to failure, just as I am.
Second, cut your Christian leadership some slack.  They are not perfect.  Far from it.  They will need grace, kindness, acceptance, and friendship like anyone else.
Third, reach out to your pastor/leadership in kind, Christ-like ways.  Pastors desperately need honest, open, mutually committed friendships.  They need to be able to take their leadership hats off and unwind.  We need healthy outlets.  They need others whom are committed to them in friendship and service.
This will not eradicate moral failures for the Christian leaders around you, but it might help keep one or two away from the danger zones.