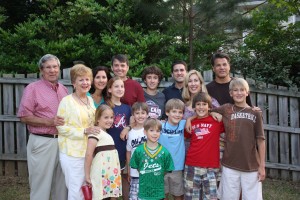 This is the final post, of three, which is introducing this blog.
You can look up at the top menu of this page to understand more about the topics I will be focusing the posts upon.  Embedded in the top menu pages will be helpful books, resources, and other things I like and would suggest to people.  Now onto more of the style and manner in which I will approach this. . . what will this blog be like?
Painting in broad strokes, it is my hope to structure this blog in the following ways.
Chronicling – Journaling has been a large part of my personal pilgrimage through life.  From my junior year in college until last year, I had filled up 46 journals.  I have found that simply putting my thoughts, prayers, struggles, dreams, and aspirations on paper enriches life and keeps me going in a thoughtful, intentional direction.  One of my few regrets from my 10 years of living overseas is that I have not done a good job of writing about everyday life type stuff.  I have been admonished to do this many times, by many people, but this has fallen upon deaf ears.  With this blog, I will be getting back to some of my basics of journaling, but do more chronicling of everyday life in East Asia.
Processing – I learn best by processing life lessons from the past, grappling daily with the challenges and joys of everyday life, and look to the future in light of how the past and present [Read more…]