(This post is part of my series "My thoughts on weddings. . . (a series)".  For an overview of and to read the other articles in this series, please click here.)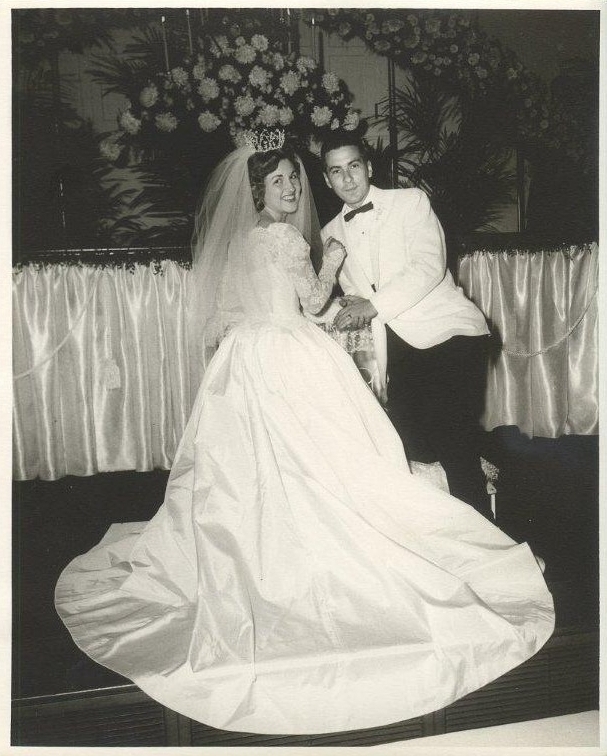 In this season of weddings, my mind is reflecting today upon a particular wedding of which I was not a direct part of, yet it directly affected me more than any other in history.
This particular wedding began at 4:30pm on a Sunday afternoon.  It was June 24, 1962.  Fifty years ago today.
The setting was the sleepy southern town of Glennville, Georgia.  I'm sure it was hot and humid.  Sunday services had been in session there at the First Baptist Church just a few short hours prior to this wedding.  I'm sure there was hustle and bustle in putting flowers out and readying the church for this different type of worship service.
I'm certain the bride was stunning.  She still is 50 years later.  She had come to Atlanta out of Stetson University to become a teacher, but ended up falling in love.  I understand there were quite a bit of nerves that June day, but that was too be expected for an occasion of this magnitude.  Her cousin was performing the ceremony.  Her father had passed away a few years earlier, while she was a freshman in college, so he was unable to give her away.  Her mother, Georgia Mae, was poised and gracious as always, I'm sure.
I'm certain the groom was handsome.  He still is 50 years later.  With his cropped crew cut and quick natured confidence, I'm sure he was a site to behold.   He was just a few years removed from Georgia Tech and at the beginning of his professional career.  He was probably smirking and joking much of the day, as he has always been prone to humor in situations like this.  I imagine he was in rare form this particular June Sunday afternoon.  His family had come in car loads from Atlanta and other destinations.  I'm sure they were taking in the Glennville, Georgia charm.
Fifty years ago today my parents, John Wyman Gunter and Sarah Katherine Seckinger, were married.  My Dad, no doubt, shifted his feet impatiently as my Mom took her time getting down the aisle.
They spent their first night as a new family in a hotel on Jekyll Island and then were off on a cruise to Nassau.  A decade a later, I joined my two sisters, Betsy and Becky, to complete the Gunter household.  Four decades after that, Bill and Kevin and eight grandkids expanded the family to the glorious number of 15.  The jury is still out on further expansion from my end.
I would give just about anything to be magically transported back in time to that small southern church sanctuary.  Just to sit in the back and take it all in.  My grandparents were all there, except my maternal Grandfather of course.  I would love to see their faces as Mom and Dad said their vows.
What would it have been like to show them pictures of their future family?  Show them a picture of their future grandkids.  They would have been overjoyed.  Tell them of the great things their daughters (and son-in-laws) would do.  Show them all the places I would go, the people I would be fortunate enough to call colleagues and friends, the things I would eventually to be a part of.
I think they would have been pretty overwhelmed at all the joy and laughter and tears and growth that would spawn from that simple wedding ceremony in Glennville, Georgia on June 24, 1962 at 4:30pm. 
I'm sure to the outside world passing by it appeared to be just another wedding. . . people in nice clothes in the midst of the brutal South Georgia sun quickly moving from the church to their cars after the ceremony.
For me, it was way more than that.  Through that short, sweet ceremony, it was the formation of my family.  It was birthday parties and beach vacations.  It was cookouts in the backyard where Mom's bacon laden baked beans were prevalent and that were concluded with Dad's amazing homemade ice cream.  It was little league baseball games and Fourth of July firework shows put on by my Father who was always there for us.  It was countless French toast breakfasts by the loving and able hands of my Mom who was always happy to serve us no matter the cost to her personally.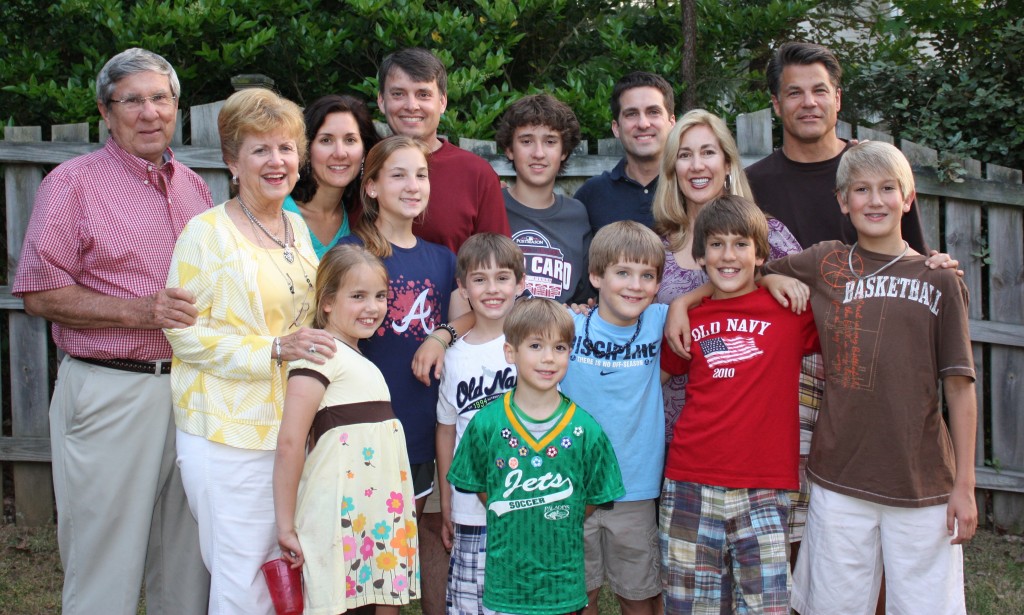 As I sit here in Asia typing on my computer thinking about Mom and Dad's wedding 50 years ago today, my eyes are becoming misty and my heart heavy.
I am thankful beyond words for that day.  I am grateful that my beautiful sisters, which have been my life-long best friends, were an offshoot of that faithful day 50 years ago today.
My parents entered the chapel doors of First Baptist Church of Glennville, Georgia that humid summer day as two individuals and exited as a couple.  They said "till death do us part" and wonderfully that will be the case.  I am proud of them in so many ways.  However, on this day, fifty years after that faithful day of June 24, 1962, I am overjoyed to have done life with them as their son.
For this, I am celebrating this day 50 years later and am eternally grateful for my parents saying "I do" and starting their lives together.  It was no mere ceremony.  It was the most important and special wedding of my life.
Today I am celebrating it, in my own small way, from a small apartment here in East Asia.
I love you Mom and Dad.  Thank you for everything, from the bottom of my heart.  Have a wonderful 50th wedding anniversary!
(This post is part of the series "My thoughts on weddings (a series. . . )".