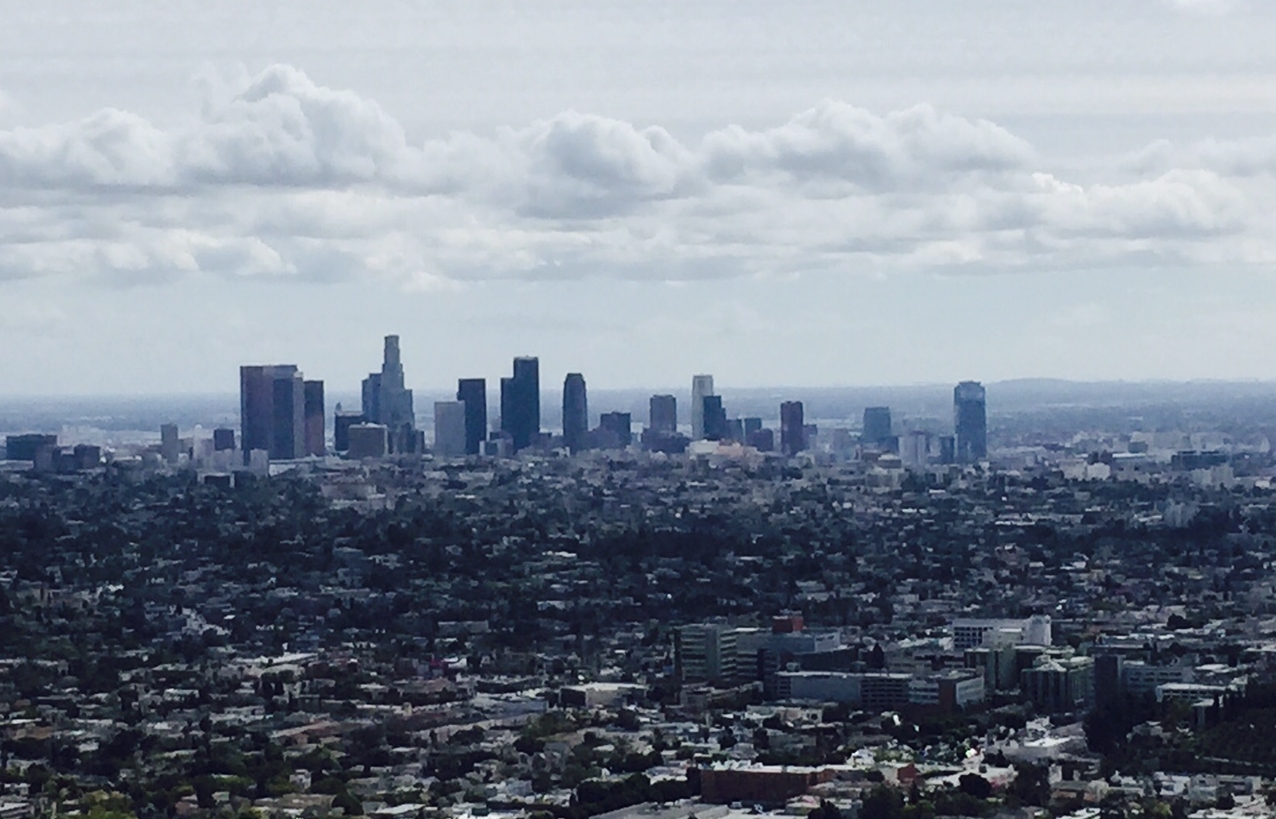 I'll be honest; I've been abnormally stressed these past few weeks. Not proud of this, but it is true.
Work has been beyond busy and I am still getting used to my new life in Los Angeles (and in not living in Asia). Also, there have been several people close to me struggling in profound ways, so I have been carrying their burdens along with them.
The accumulation of all of this "stuff" had left me tired, haggard, emotionally depleted, and a bit discouraged.
I brought all of this to a local coffee house this morning. I opened the Bible, read 2 Corinthians 4 (specifically 2 Cor. 4:16-18), and meditated.
So we do not lose heart. . . For this light momentary affliction is preparing for us an eternal weight of glory beyond all comparison, as we look not to the things that are seen but to the things that are unseen. For the things that are seen are transient, but the things that are unseen are eternal.
Just like that, I was reminded of the beautiful reality that this life is not it, but rather a mere precursor to the world I was TRULY created for. . . eternity. Even the worst of troubles I experience (which this week does not fall into), are but temporary. This is wonderful news!
Though the pressure of the past few weeks is still present, a release value seemed to open up just a bit. I am in a better place now. Not "over it" by any means, but a little more secure in the reality that God is with me, in control, and everything will be good in the end.
I know this reality in my head. I really do. However, I need reminders of this often. Actually, I need to be reminded of this every day. My memory is short, my mind can lack discipline, and my heart is often fleeting.
This is just one example of why I have found that I NEED to read and meditate upon the Bible often, if not daily. As I think about this "discipline" of consistent Bible reading, several things come to mind as to why this is vital to me in my daily life.
There are many "hard reasons" why I should make the Bible a part of my daily routine, including things like its historicity, salvific nature, and sanctifying elements. However, the following are some of the "soft reasons" why I see reading the Bible needs to be an on-going, consistent part of my life.
Through reading the Bible, I receive truth in the midst of the "murkiness" of life
For the most part, we are not confronted with direct "evil" choices on a daily basis. Affairs happen, people abuse kids, rage can take people over, yet for most of us, this type of explosive sin is not a part of our daily experience.
However, compromise in the areas of "personal sin" and overall directionless living is a constant temptation. Whether it is in the areas of greed or lust OR in simply turning a blind eye to a co-worker during a time of need, I am daily tempted to live life in ways which are not honoring to God. In not honoring God, I am essentially selling short my own joy and hope in life.
I need the Bible to daily pull me out of the "murkiness" of life in living for my own selfish desires and nudge me towards the light of the Gospel of Christ. Only in the clarity of the Bible do I find ultimate meaning and joy in the daily "grind of life".
Relational aspect of our faith
It's been said many times, but I STILL need to remember and embrace this reality often. Christianity is a relationship with a personal God. It is not a religion to be adhered to. The Bible really is God's written communication to us. We fellowship with Him through this written "love letter" to us, His beloved children.
When I neglect a regular, consistent, rich lifestyle of digging into the Bible, I really do hurt myself. Christ is still there. He still loves and accepts me infinitely. However, I am shortchanging myself. Life is rich and full ONLY when I am enjoying a consistent lifestyle of reading and meditating upon the Bible.
The Bible moves us towards Godliness and away from the barrage of materialism, greed, self-centeredness, and lust we have around us
This world is saturated with materialism, greed, self-centeredness, and lust. Everywhere I look, advertisements are telling me that my life will be better with this car, that computer, and even this type of beer. Television shows and movies convince me that if I just had a certain type of wife, house, and/or income, then I would finally arrive at the ever evasive location of "contentment" in life.
On a more personal level, we are engulfed by a culture with rampant lust and misplaced sexual activity. The result of this is everything from pornography addiction to eating disorders; from a utilitarian view of others to deeply seated personal insecurity.
With all of these views, voices, and images waging war on my mind and thoughts on a daily basis, I MUST have a daily, rich influx of the purity of God's word, as delivered in the Bible.
Simply stated, I am not strong enough as an individual to withstand the barrage of materialism, greed, and lust which attacks my heart daily without the input and influence of God's eternal Word in my life on a consistent basis.
However, in spending time in the Bible daily, I am reminded and empowered to embrace the reality of 1 John 4:4. . .
Little children, you are from God and have overcome them, for he who is in you is greater than he who is in the world.
Side note: I posted this for our church website this week in anticipation of a workshop we are hosting (and I am leading) next week: "How to Study the Bible". If you are in Los Angeles and would like to come, please CLICK HERE for more information.