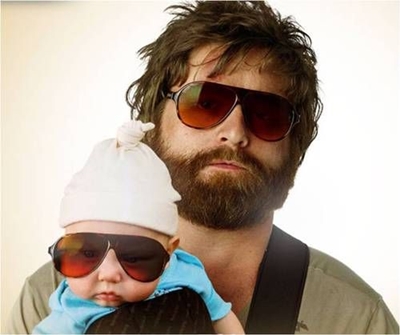 I am a guy. I like guy things. Sports. Competition. Adrenaline. Guy movies. Guy humor.
My humor embarrasses my sweet nieces, Anna and Kathryn. They love me, as I do them, yet when I say something which I feel is funny, they inevitably don't like it. They like me, just not my humor. They are beautiful, tender, and sweet. I am not.
My apartment is practical, yet barren. I have more devices and gadgets than I do serving plates. Wires and extension cords are everywhere. I have comfortable chairs, yet they are ragged and old. While my apartment is generally clean, my walls are also, with not one single picture hung throughout my entire living quarters.
Additionally, the people I spend the bulk of my days with are men. Both in work and in life. Both single and married. The common fabric of men is that we are generally, on average, well, um, gross. We say crass things (even married guys away from their wives). Hygiene is not our top priority. Not even a top 10 priority. Restaurants are chosen by factors of quantity, taste, and price; NEVER by the aesthetics or food presentation. Never.
So goes the life of a single male. . . at least this single male.
A few years ago, I realized something fairly obvious to most, yet which had never previously occurred to me. Married men have a natural beautification, a natural softness in their lives that I do not have in my own. Wives are a wonderful blessing to men. Among the many wonderful blessings, wives bring beauty and tenderness into the lives of their husbands. As time was going on, I felt this lack of beauty in my own life was affecting me. It was making me more coarse and "hardened" than I wanted to be. . . and as Kathryn and Anna would attest to.
Moreover, I am convinced that all men WILL seek beauty; it is just a matter of whether it is legitimate or illegitimate. Unhealthy (or illegitimate) substitutes for beauty men will sometimes gravitate towards are things like pornography, extramarital affairs, and even addictions to things like alcohol or gambling. I clearly don't want any of this present in my life, as I'm sure you don't either.
So, I decided to make sure there is "infused beauty" in my life. Softening elements that work to lessen the hardening of all the "guy-ness" that is my existence and to guard against illegitimate forms of beauty from creeping into my life.
Here are the three main areas where I find I can infuse beauty into this life of mine.
Music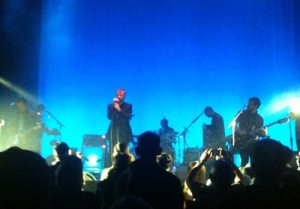 True confession; I wanted to be a rock star when I was a kid. My parents gave me a cheap electric guitar when I was in 6th grade and I enrolled in lessons at a local music shop. I had dreams of being the Eddie Van Halen of my generation. The problem was that Eddie had invested countless hours of his life practicing chords, riffs, and all that other guitar lingo. I liked playing baseball and football way better than idly sitting in my room practicing the likes of "Greensleeves" while my friends ran wild outside.
My career as a guitarist lasted a few months. However, what did persist, long after my failed attempts to woo the world from the stage with my awesome guitar solos, was a love of music.
Life's goals and ambitions pushed music out of my life around college. However, in 2007, when I first realized I needed "infused beauty" in my single-male existence, I have personally invested into the music scene once again. I read about new bands. Track trends and buy new and interesting music often. I love simply popping on the ole' iPhone, walking around in the Asian night air, and enjoying tunes. Though seemingly trivial, I think I gain as much mental and physical health from this as I do working out.
Just as in my youth, music is once again an important part of my life. In my world of work and stress and victories and defeats, music has brought a softening element to my soul in a way that is difficult to explain.
Concerts, theater, and museums
Along the line of this first point, I love going to concerts/performances of musical artists. Prior to any trips I make to America, I always see who is playing in the towns I will be in. If work permits, I try to make the shows. Three years ago, it was my favorite band "The National". Incredible concert.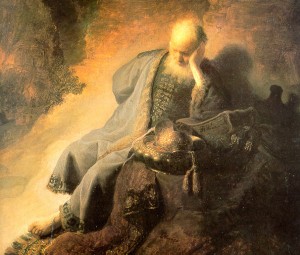 Additionally, I try to hit whatever museum or theatrical performance of note wherever work takes me. Two years ago, I had a 12 hour layover in Amsterdam. Because of this value, I navigated that European train system on 3 hours of sleep and spent a few hours at the Rembrandt museum there. Incredible experience.
My Mom instilled a love of plays in me early in life, once even dragging the family to New York for a weekend to simply see three plays she thought her kids "must see". I hated it at the time, but now am very grateful for this outlet of beauty in my otherwise "guy life". It is still something that makes my life richer and more complete, especially as a crass single male. Thanks Mom!
Movies of substance
I also have Mom to thank for this one. Going to the Tara and Fox Theaters in Atlanta with Mom seeing Hitchcock and other classic movies growing up has paid off as an adult. Don't get me wrong, I still love Will Ferrell and Zach Galifianakis movies that would best be described as disgustingly hilarious, at best.
However, inspiring, thought provoking, and theatrically strong movies play a significant role in bringing "infused beauty" into my otherwise single-dude world. Favorites such as "Chariots of Fire" and "Shadowlands" are movies which, when engaged with and entered into, will strengthen your soul and spirit.
I'm not sure if there is an equivalency for single women, but I do find that this area of "infused beauty" is something single men must address in order to keep growing as a person. If not addressed, I do believe we are prone to move towards illegitimate forms of beauty, as mentioned earlier.
I'll write on other elements I have found need to be in place for me to live a healthy single life in a week or so. However, this issue of "infused beauty" is something that has been on my mind for a few years. I wanted to give this subject an entire post, rather than a mere bullet point in the post I am yet to write.
Thanks for reading and have a great week!
(For the next post in this series on singleness, please go to 4 "big picture" principles on living the single life well.)