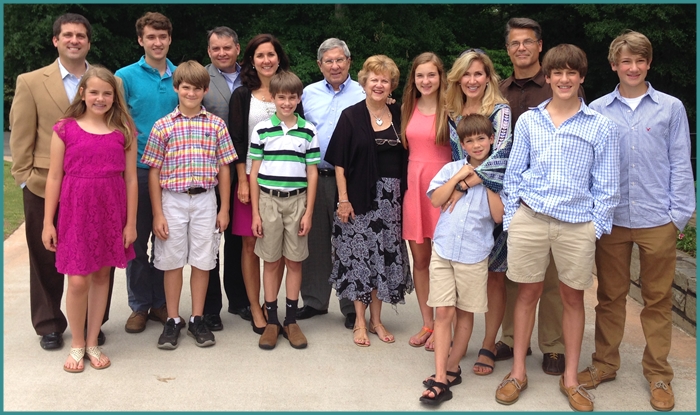 In the midst of my time with family, rest, and taking care of life in America, I have pulled back from writing on my blog for this season.  However, I have been able to contribute articles to a few other websites on topics I am passion about AND I was even honored to be the guest on a Denver based talk radio show.  Strange, I know.
Through this blog I write, I have come across many others who are doing other sites similar to this one.  One such lady is Erin Szczerba who writes on this excellent blog.  Erin asked me to consider doing a Q&A for her blog.  What I didn't know was that it was ACTUALLY a live broadcast radio show based in Denver, CO and I was the special guest "expert" on issues of singleness.
So, with very little understanding of the scale and scope of the project, I agreed.  Honestly, as I think about some of my answers I gave on these two shows, I probably disagree with a few.  Oh well.
In the midst of my writing silence on this site (johngunter.com), I thought I would share this radio interview.  Here are three of the clips from this time:
Honestly, the Part 1 show was pretty rough.  We (actually me) became much more comfortable in the interview format for the second show.
ALSO, I have written and published a few other articles on various sites these past few months.  Here are a few of these articles:
All of these sites are excellent and worth checking out.
Update on My Life
My time in America continues to go well.  I am resting and FINALLY starting to feel healthy again, after several months of chest coughs and torn ligaments in my ankle.  Time with family has been wonderful and I am STILL putting much sweat equity into my house in Atlanta.
All this to say, I still feel a strong need to focus on life, rest, and family time.  Additionally, I am going to spend most of the next two months working towards my FINAL completion of seminary.  I began part-time work on this degree in August 2004.  I'm now hoping to complete this degree in a mere 11 years, by 2015!
So, I am going to jump back into writing in late August.  I will check in on this blog for comments and might even post a few pictures from now until then, but I am not going to post full articles again until late August.
Thanks for caring about my life and for your friendship . . . it really does mean much to me!  I really am looking forward to jumping back into writing!  However, I just feel a strong need to focus these next two months on life, school, family, and physical/spiritual recuperation after seven straight years of intense life and service in Asia.
Have a great remainder of the summer and I look forward to jumping back on this blog on a regular basis in the fall and beyond! 
(If interested, I have an ongoing series on singleness creatively named My thoughts on singleness (a series. . . ).  Please CLICK HERE if you would like to see the list of articles and overview of the series.)