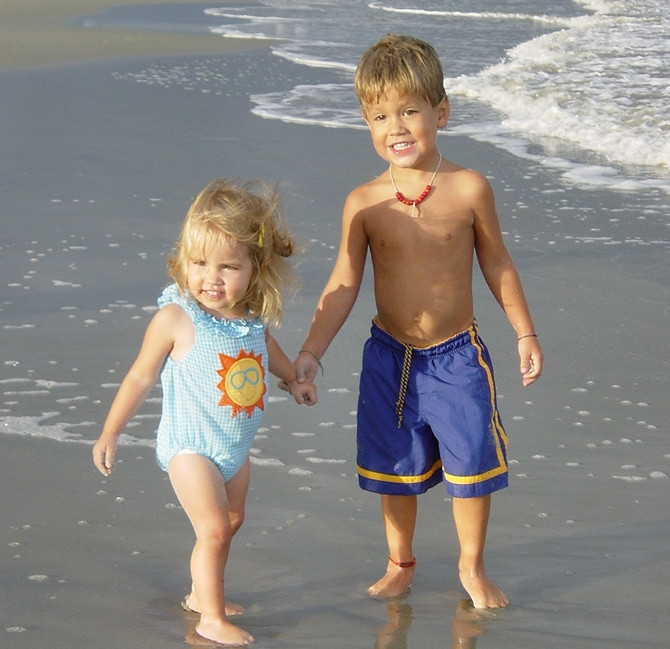 This morning was pretty good.  It was the first day of college football and my school won.  Though it's hard to get too excited about a victory over mighty Elon College, you take what you can when you are from Georgia Tech.
I was feeling pretty good and then it came.  It was in the form of an email from my sister, Becky.  It was for the purpose of pulling me into a celebration.  My beautiful, smart, sweet, and overall wonderful niece, Anna, tried out for a community play house production of "Annie".  She would have been thrilled to get any part in the play, but was waylaid by exuberance upon hearing she has been selected to play the lead role of the red-headed orphan herself.
My joy in imagining Anna's happiness was tangible, as I literally laughed aloud in the corner of this coffee house upon reading the email.  However, my euphoria for Anna quickly shifted to the pain of missing being there for her celebratory pizza or sushi or however they choose to celebrate this big accomplishment.  I can't even imagine how big her smile is right now.  Radiating, to say the least.  Anna has a world-class smile.
I love my two nieces and six nephews more than I even know how to say.  I remember when I was first out of college hearing friends talk glowingly about their siblings' kids and I didn't buy it.  "They aren't even your kids!" I would think to myself.
Then Becky and Betsy began having their own and I understood.  When it came time to pack up and move to Asia, my oldest nephew, Stephen, was five.  Now he is a senior in high school.  During my moving to Asia in August 1999, only Kathryn, Will, and Timothy had joined him.  Now there is a total of eight.
Not being in America to see them grow up is painful.  It really is.  Today this pain is acute.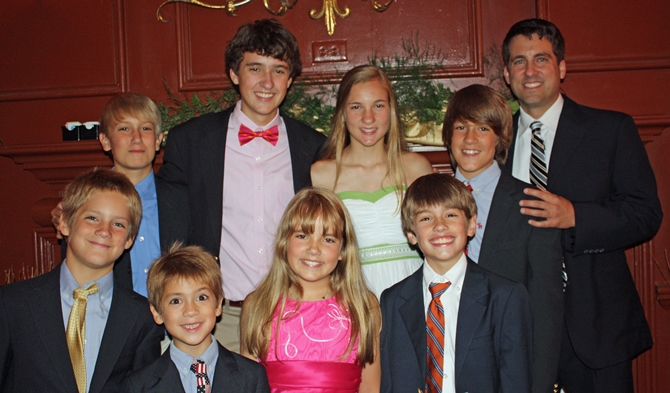 So what do I do with this pain of missing my family from here in Asia?  They seem so distant and I so absent.  It's not helpful to simply wallow in my sorrow and grown angry or bitter.
I don't think it is perfect, but here is what I CAN DO on this day of missing my eight nieces and nephews, along with my life in America.
First, I can love them to the best of my ability while living abroad.  In this case of missing Anna's big news, I'm simply going to call her in a few hours when I know she will be up.  I can't replicate the joy of being there when she first found out, but at least I can hopefully add to the moment by my phone call from 12,000 miles away.
I can love those around me here, both the other foreigners like myself and the local Asians.  I'm not great at this, but hopefully I can do the best I know how.  Today I will share a little of my heart with them in opening up my home for a cookout.  The menu will consist of potato chips and handmade hotdogs I bought frozen in a different city.  I drove them back with the aid of a makeshift cooler in the backseat of my car in an attempt to keep them from spoiling.  We will find out in the morning if it worked if stomachs pull through the night without crippling pain (or worse).  I know it's not much, but it's the best this bachelor can pull together in short order.
More importantly, though, on this day of missing being present to celebrate with Anna, I can remember that all of this longing and pain is ultimately temporary.  God's economy is much different than our own.  Thankfully, today as I grieve missing Anna and all of my family, I have been reminded of 2 Corinthians 4:16-18.
So we do not lose heart.  Though our outer self is wasting away, our inner self is being renewed day by day.  For this light momentary affliction is preparing for us an eternal weight of glory beyond all comparison, as we look not to the things that are seen but to the things that are unseen.
Here I am reminded that no matter the pain of missing, the rotting of physically illness and disease, the pangs of addiction, or the longings of unrequited love, it is all temporary. It is but a "momentary affliction" which will fade. 
Christ is eternal and so is the Gospel to which I cling.
Yes, I am sad today for missing yet another important family event, but I am encouraged by this reality.  Even the pain of missing others is temporary.  I'll have an eternity to celebrate this and every other wonderful, praise worthy event in the light of the person and work of Christ Jesus. . . for eternity.
In this reality, my pain can shift from sadness to that of praise.  Though the pain is real, so is the praise. 
(Anna, I love you.  I am proud of you.  I miss you.  "Annie" is actually the first play I ever saw, so I am excited you will be playing her!  Know that Uncle John is praying for and celebrating with you in the very East Asian home you visited three summers ago.  I can't wait to see the video when I am next back with you! . . . Love, Uncle John)
P.S.  If you are interested in seeing a great play November 8-10, I suggest "Annie".