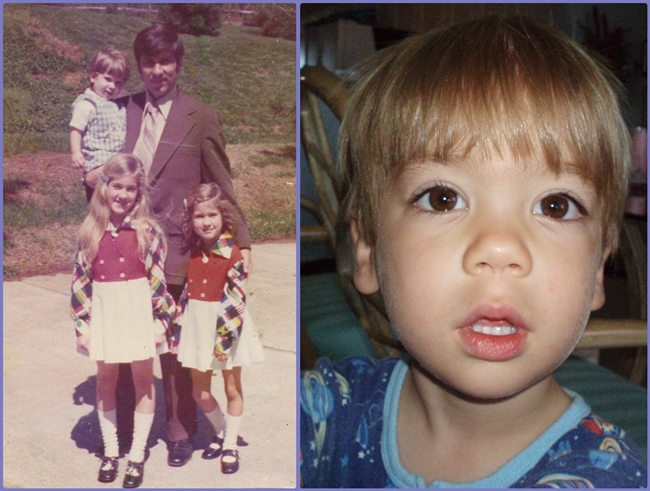 Thise week, I have enjoyed thinking about the Easter holiday and the significance in my life. In the process, three great memories have come to mind.
First, I remember being young, really young. I was in Glenville, Georgia at my Grandmother's (Meme) house. I don't remember how young I was, but I was young enough to still believe in the Easter bunny.
Glenville, Georgia, as you might guess, is a small town. It has produced the Great Kay Gunter and several NFL players. I love Kay (also known as "Mom" to me) and I really like the NFL, so I think the town is pretty cool.
Anyway, Meme had a large field behind her house. My sisters convinced me THE Easter Bunny had been seen jumping around back there. I completely believed them and went out in search of this holiday titian, second only to Santa in importance. To this day, I can picture "THE Easter Bunny" that I really thought I saw.
He was huge (maybe six feet tall), as white as untouched snow, and his ears were tall and pointy. I was CONVINCED I saw him, so much so that to this day I can remember the image I saw of him jumping in the back of the field and disappearing into the trees.
Of course, I didn't see him. However, it was so real at the time that I can still remember the mirage my mind concocted on that Easter weekend. My sisters were pretty believable in fooling me at the time.
Second, I remember Easter Day 2005. My sister Betsy was pregnant with her 4th. "Big as a house" pregnant is probably a better, more apt
description of her that day. I was in America and we were all at Mom and Dad's for lunch. We joked that "today is going to be the day".
Well, that evening, way before sunrise (so technically the next morning), Becky called to let us know that Betsy and Bill had run off to the hospital. We all got up, I was living at Pat Ku's at the time, and rendezvoused at Piedmont Hospital in Atlanta.
I was in the hospital room with Becky, Mom, and, of course, Betsy. The men were elsewhere. I was amazed at how well Betsy was doing. Laughing, relaxed, pretty. Very odd for a woman in labor, I thought.
Things quickly changed, as Betsy let out a noise what could best be described as a "grunt", looked at me, and anxiously yelled, "John, it's time for you to leave!" Wanting no part of what was soon to follow, I sprinted from that delivery room with the speed and dexterity of an endangered antelope.
Less than 30 minutes later, Bill came to the waiting room to announce the birth of "Nathan Gunter Chapman". Great memory of an Easter when we were blessed with my incredible nephew, Nathan. What a joy!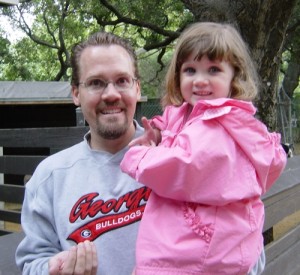 Third, it was the Easter of my sophomore year in college. It was the first Easter that was significant to me beyond family fun and candy and food (and ghost Easter bunnies). I had become a follower of Christ about 11 months earlier.
I FINALLY understood and internalized the death, burial, and resurrection of our Lord and Savior, Christ Jesus. I was walking on air. Early that morning I woke up to read THE Easter story. It was amazing, as if I was reading it for the first time! . went to a church service that was one of the most meaningful I had ever been to.
In the evening, I went to a movie with my life-long friend (and brother in all ways but biological), Boone Benton. The movie was "City of Joy" with Patrick Swayze (please withhold judgments). I haven't seen it since that very evening. However, I do remember there was a rich American doctor finding purpose and meaning by giving his life for the people of a slum section in India.
With my new found faith, processing my first Easter as a follower of Jesus, this movie blew me away. I sat there at the Regal Cinema 21 praying, "Lord, please just use me for your glory to be a blessing to the nations. Whether through going, praying, and/or funding, please use me to serve the world in Christ's name and love."
Boone and I talked until late into the night in the cul-de-sac in front of our parent's homes (we were next door neighbors my entire life). We talked of the miracle of salvation, with which the Lord had graced us both. We dreamt of giving our lives to the work and love of our Savior, the hero of Easter. We prayed for each other. We prayed for purity in life and for focus in living.
Boone is still as close as a brother. He is now in a wonderful, Godly marriage and the father of three beautiful children. He serves the children of the public school system in metro Atlanta, having just completed his PhD. He is doing great work for the Kingdom of God.
I'm doing the best I know how to here in East Asia.
The Lord has blessed us both and answered our prayers that first Easter night of my faith in Christ in the cul-de-sac there on Castleridge Court.
On this Easter weekend, I am grateful for a family that loves me, eight awesome nieces and nephews, and wonderful friends like Boone whom have tracked through life with me.
However, I am most grateful for our Savior, Christ Jesus, whom has redeemed and made sense of it all through this act we remember on this sacred holiday.
Happy Easter!