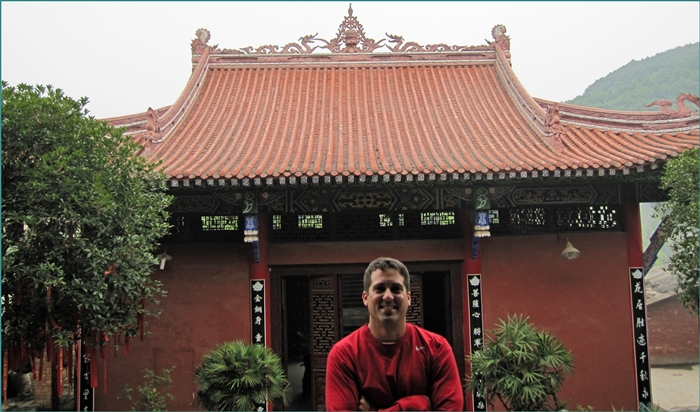 As I sit in this Fredericksburg, VA coffeehouse, I must admit that my head is spinning.  I am thinking about life 12 months ago today.  Life has changed more than the "September 4th, 2013 John Gunter" could have imagined.
On September 4, 2013 I had just moved into my new apartment in Asia.  It was the best apartment I had ever lived in while in Asia (though the sudden mold infestation would soon change my opinion).  I had a roommate for the first time in three years.  I was happy.  Several good friends had JUST arrived in my city from America whom had been working to get to Asia for several years.  I was THRILLED to have them on the ground and in my Asian home town.
I honestly thought I would be in that city for many, many more years.  I had arrived in Asia to live in August 1999. Fourteen years later, I was in a great place.  I saw nothing on the horizon which would keep me from living and working in Asia for the remainder of my professional career.
Then IT happened.  A phone call from America in October.
This was followed by months of prayer, seeking wisdom, professional investigation, personal introspection, more prayer, two visits to America, and then finally a decision to move from Asia back to America.
On Monday I will fly to Los Angeles, California, my soon to be new home.  I will spend the following days looking for an apartment, buying furniture, and generally setting up shop.
In mid-September, I will fly back to Asia for a month of "closing up" my life as a full-time resident of that great country that is filled with wonderful friends, a lifetime of memories, and a people whom I have loved for more than 20 years.
This entire process of deciding to leave Asia for this new calling in Los Angeles has easily been the toughest professional decision of my life.  However, the Lord has been abundantly gracious in making His will clear throughout.  For this, I am eternally grateful.
SO here I sit in a coffee house in Fredericksburg, VA absolutely brimming with emotions which are all over the map.
Above all, I can identify four emotions I have in moving into this new phase in life.
First, I am honestly grieving that I am leaving my life in Asia.  I have had a wonderful 15+ years of investment in a people, place, and culture which all feel very much like home to me.  I left America as a 27 year old boy looking to do two years in Asia and then go to business school.  I am now a 42 year old man as committed to Asia as I have ever been.  The Lord's ways are often not our own.
Second, I am filled with excitement of what lies ahead.  The opportunity in Los Angeles is one of which I am honored and grateful to be a part.  I need to wait until after I return from Asia in November to write of the specifics.  However, suffice it to say, I am grateful to be entering this new and challenging venture I am being called to.
Third, I am fighting anxiety as I move forward in moving from Asia to Los Angeles.  Personally, my life has been invested in one people and place for my entire adult life.  I have been all in.  Since deciding to move to this specific part of Asia in summer 1997, there has probably not been a single day which I have not actively talked about, cast vision for, and/or prayed about this region of the world.
Even before I moved to Asia at age 27, I knew it was coming.  My four years of working in Atlanta post-college and pre-Asia were essentially a time of preparation for my life in Asia.  From the summer of 1993 until I moved in August 1999, I knew I was on a collision course with this great land.  I was excited to get there and largely invested those four years in preparation.
Professionally, I am good in Asia.  I am competent in Asia.  Much of what I am best at professionally is specific to Asia.  Now I am starting over, or so it seems, both personally and professionally.  In all of this, anxiety has set in, from time to time, over the past few months.  I'm certain this will continue to be the case for the next few months, if not the next few years.
Finally, as I sit here processing my move to Los Angeles, I am filled with HOPE.  Honest, heartfelt hope.
I am confident of the Lord's call of me to LA for this job and to do life with this group of people.  Though I cannot picture big chunks of what my life will be like in the coming months and years, I know the Lord is in it.  In this, I know it will be exactly where I need to be, doing exactly what I need to be doing.  In this, even in the midst of the grieving and sporadic anxiety, I am exceedingly HOPEFUL.
So there it is.  I am moving from Asia to Los Angeles.  The move will start on Monday and be complete by the end of the year.
Please pray for me in this adjustment.    
As always, thanks for reading and interacting with me through this blog!