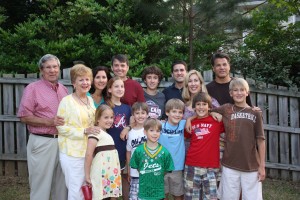 This is the final post, of three, which is introducing this blog.
You can look up at the top menu of this page to understand more about the topics I will be focusing the posts upon.  Embedded in the top menu pages will be helpful books, resources, and other things I like and would suggest to people.  Now onto more of the style and manner in which I will approach this. . . what will this blog be like?
Painting in broad strokes, it is my hope to structure this blog in the following ways.
Chronicling – Journaling has been a large part of my personal pilgrimage through life.  From my junior year in college until last year, I had filled up 46 journals.  I have found that simply putting my thoughts, prayers, struggles, dreams, and aspirations on paper enriches life and keeps me going in a thoughtful, intentional direction.  One of my few regrets from my 10 years of living overseas is that I have not done a good job of writing about everyday life type stuff.  I have been admonished to do this many times, by many people, but this has fallen upon deaf ears.  With this blog, I will be getting back to some of my basics of journaling, but do more chronicling of everyday life in East Asia.
Processing – I learn best by processing life lessons from the past, grappling daily with the challenges and joys of everyday life, and look to the future in light of how the past and present informs the days to come.  I look forward to using this blog as an excuse to open up some of my old journals, think about life lessons learned from past experiences, and process them in light of the present and future.
Connecting – One of the stated goals for this blog is simply to have an avenue for connecting with family, friends, and other like-minded people.  I will share of everyday life through pictures, stories, and maybe even a video or two.  I'll talk about interests and invite you to comment and enter into discussions with me over these topics, and inevitably life.  My hope is that in doing this, connections from the past will grow stronger.  Without a doubt, the biggest cost to doing what I do is losing connection to the people you love.  I hope this blog will help to address this issue.
Encouragement – As I have grown through and been encouraged by other people blogging and putting content on the web, my prayer is that this effort will be the same for others.  Life is, to a large measure, about being in community.  Life is made rich and enjoyable, ultimately, only in as much as we are doing life with others and for others.  It is my earnest prayer that this blog will help facilitate me personally becoming a man more committed to simply living a life of integrity, being obedient to God, and serving the world in whatever way the Lord calls me.  I hope this blog will be of some encouragement to others in the same way.
I don't claim to be a professional writer or even anywhere close to that level. The very thought of the many grammatical and spelling errors that are sure to follow literally makes me cringe.  I do promise to be honest and transparent, though, and talk through as much of life as is appropriate through this venue.
More to follow. . .