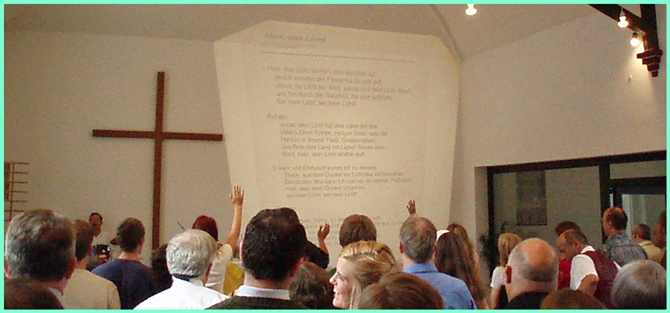 It happened AGAIN this morning.  I looked on twitter and found yet another minister taking not so subtle shots at other ministries.  I wanted to scream at my phone. . . "stop!"  I didn't, as the people in this Asian McDonald's would have probably run in terror.  However, the urge to yell was certainly there.
Let me start out by saying this; I know this particular tweeting minister.  He is a good man.  A very good man.  His ministry is strong and has a great impact.  I really do like him.  I really do believe in his ministry.
However, in casting vision for his own ministry, he felt it incumbent upon himself to take shots at others. 
While he never mentioned other ministries by name, he did make it clear that the rest of Christendom is not thinking clearly.  Though I KNOW he would NEVER say it directly, his remarks were subtly saying, "I have figured this out, while the rest of you are out to lunch!"
Again, I like this man very much and have been richly blessed by him over the years.  I hope to get in a meal with him when I am back in the States next time.  However, I'm over this culture in the American church where we seem to be constantly communicating that "we" have figured it all out, while "you" are just plain off.
Simply stated, we as Christians (especially Christian leaders) do a terrible job of loving and respecting each other.  Actually, we often act like "jerks" to one another.  This is not good.
When thinking more about this, four points come to mind regarding this that I plan on telling my friend, the aforementioned tweeting pastor.
First, we ARE brothers and sisters in Christ.
We Christians are literally brothers and sisters in the same family.  We are diverse, opinionated, and even often wrong.  However, Biblically we are closer than blood relatives.  We have the same Creator.  Our salvation is found in Christ alone.  The same Holy Spirit dwells in each of us.
While we clearly don't always agree, let's at least respect and uplift each other.  Being a person of faith is hard enough in today's day and age.  In the midst of a world which is pessimistic at best and hostile at worst towards us, let us as fellow believers at least love and spurn each other on.  Please.
Second, Christianity is NOT a zero-sum game.
When one of us "wins", we all win.  When one of us "loses", we all lose.  On top of being a family, we are also one BODY in Christ.
We each fulfill different, yet vital roles.  Please let each member of the body of Christ fulfill his/her role without having to be exactly like your role.  Please.
This is not a zero-sum game.  There are not winners and losers.  If Christ is glorified, WE ARE ALL winners.  If His name is ridiculed and mocked, we are all losers.  You are not better off when I look stupid.  Conversely, when we see God use you in wonderful ways, we should all celebrate.
Third, the world is broken and in need of the Gospel of Christ Jesus.
Think about how much the world today needs the Good News of Christ Jesus.  People are crying out for hope and purpose everywhere you look, even if they don't even know it themselves.
The energy we as Christians expend on criticizing each other is much better spent else where.  Instead of my friend slamming overseas ministry as opposed to domestic, can't we simply cheer each other on?  Instead of pitting one against the other, can't we inspire, encourage, and even build upon each other?
The world needs Christ.  There are many wonderful and diverse ways the Lord is and will use in reaching the world.  Let's celebrate this diversity and not see it as a threat to "my ministry".
Finally, the world NEEDS Christians to love each other well.
There is a passage in the Bible that literally stopped me in my tracks when I realized it's implications a few years ago.  Though I had read the book of John many times prior to this certain time, this section seemed to stick out for the first time.  It is John 13:34-35.
A new commandment I give to you, that you love one another: just as I have loved you, you also are to love one another. By this all people will know that you are my disciples, if you have love for one another."
Christ gave this message to His disciples just before His crucifixion.  As Christ had already told them repetitively to "love one another", He is saying it here as "a new commandment" for greater emphasis.
What I love about this passage is that Christ Jesus Himself is telling us that our primary calling in evangelism and world impact is to FIRST love the other Christians around us.
It is not our winsome arguments.  It is in our articulate teachings on the person and work of Christ.  It is not even our "good works" He is talking about here.  All of these are important, but Christ here simply chooses to emphasize this point.
As a community of believers, Christ teaches us that as we "love one another", then "all people will know" that Christ is God and the salvific message of the cross is genuine.  The love of fellow Christians is and must be the foundation of evangelism and world impact; at least according to Christ Jesus.
In summary, Christians, especially ministers and other full-time Christian workers, please stop taking shots at each other.  Instead, pull for, encourage, and build upon each other's works.  We as the extended body of Christ need you to simply love each other much better than you presently do.
Furthermore, the world at large NEEDS you to love and support each other.  For. . .
"By this all people will know that you are my disciples, if you have love for one another."
(I wrote an article about one such case last spring, in "The both/and Christian mentality".  If you liked this article, you might want to CLICK HERE.)