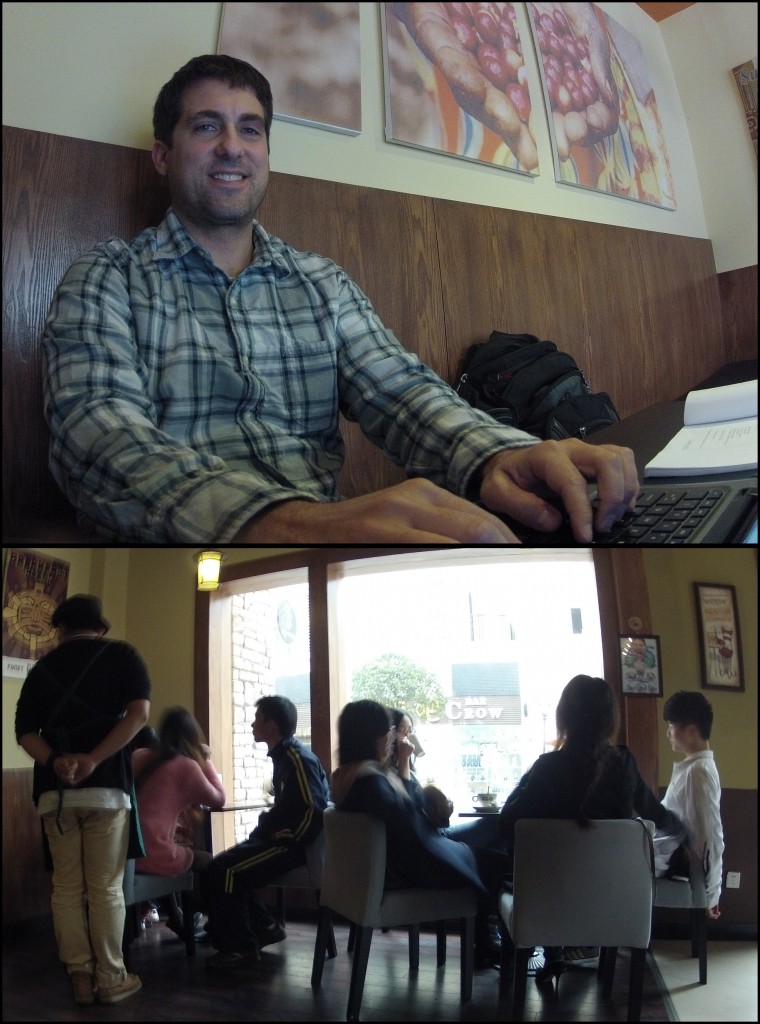 As I type this, I am sitting in the corner of a local coffee/donut shop here in the area of town where I live.  It was the first of its kind here, so I have frequented it since my arrival last December.  It is here that I do a lot of paper/computer work, since I do not have a traditional office to work out of in this city.  It is also here that I have written many of the posts from this blog, so I guess it is appropriate that I write this one from this place.
Last week I crossed the 6 month mark of writing on this site.  When I began back in April, I kept reading how the 6 month mark of writing blogs is critical.  Most give up prior to this point for various and sundry reasons, mainly
people just get bored and demotivated to continue blogging.  I'm grateful to say that this is definitely not the case with me.
In addition to all the other purposes I had in beginning this site (see here and here), one of my personal goals was simply to write enough to see if I like writing.  My goal was to write 50 articles the first six months and 100 over the course of the first year.  Well, good so far, as this is my 57th post.
I still very much enjoy this process.  It has helped in keeping me connected to family and friends, sharpened how I process life happening around me, and this blog has assisted in helping me articulate some of the aspects of my life in general and in Asia specifically.
At this my halfway point in this year of writing in this blog, I mainly wanted to say a huge THANK YOU for your kindness to me in reading from this site.  I understand that there are many other things you could be doing with your time and many more/better blogs than my own, but you are choosing to build into this site and me personally by reading, commenting, and encouraging me in this endeavor.  THANK YOU!!!
Please do know that I care deeply about your thoughts on this blog.  I really would like to write on topics you are interested in, as well as areas I actually have something to add to.  For instance, though I like writing about leadership, not too many people like reading these posts (according to the numbers), so I will post most, if not all of my thoughts on this topic to another site to which I am beginning to contribute.
Contrarily, people seem to respond best to (and read the most) articles written on "life" topics, and how they integrate with my faith.  I'll probably write even more on topics like this (I also really like writing on topics).
Ok, I'll sign off on this post during this cold and rainy night in Asia.  Again, THANK YOU so much for connecting with me through this blog!  It has been a privilege, a joy, and extremely rewarding.
In my next post, I published my 10 most read posts for these first six months of this blog (and other stuff).  It is fun to see what people actually like reading!
I hope you are well and enjoying a good week thus far!