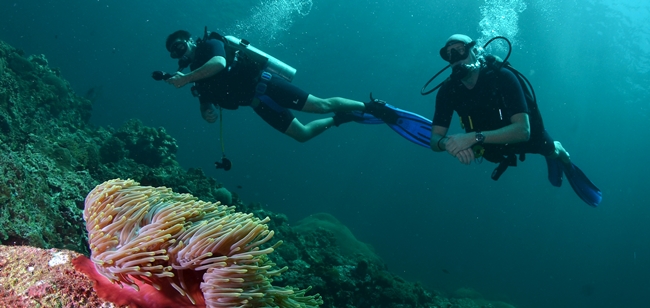 Do you ever find yourself in desperate need of a vacation?  Well, I found myself in that position a few weeks ago.  The stresses of the year, all the transition, travel, and challenges of work and life had just piled up.  I'm grateful that the Lord provided an exceptional break from which I returned from this past weekend.
Thailand is a weird and wonderful place.  I have had the fortune of going there many times since moving to Asia over 10 years ago.  Somewhere between 10-12 times, to be semi-exact.  Most of these times have been for work.  This time it was both work and a vacation which I tacked on to the end.
On this blog, I have tried to stay away from simply reporting on life.  Not that there is anything wrong with this, just not something I have chosen to do on this forum.  However, my time in Thailand was so great that I want to write 2-3 posts on it.
My next post will be more of the serious things I have taken away from this vacation.  However, here are some of the superficial highlights of my last 10 days of some much needed rest and recuperation. . .
I am grateful for the SUN of Thailand. . .  You see, we don't get the sun much in this city of which I call home.  Even "sunny days" are overcast at best, with a grayish-brown hew which the sun fights its way through from time to time.  During the winter months, we will go weeks on end without seeing the sun at all.  Therefore, my favorite part of Thailand is always simply being in the sun.
Sounds strange, but it is true.  You don't know what you have until it is taken from you.  Growing up in Atlanta, I took sunny, blue skies for granted.  Not so anymore.  As I sit here back in my East Asian apartment right now, I am freezing.  I have wool pants, wool socks, and a thick hoodie on AND I AM INSIDE.  I miss the Thailand sun already!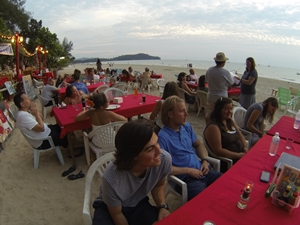 I am grateful for the beaches. . .  The Thai beaches are unlike anywhere else I have seen.  Most are framed by mountain cliffs with crystal clear, perfectly warmed waters.  Having spent my entire life regularly going to Sarasota, Florida with my family, I am a "beach guy".  Being in a position to vacation at movie-type scenic beaches on tropical islands off the coast of Thailand has been and continues to be a thrill and a joy!
I am grateful for the food. . . Thai food is incredible.  I never get sick of it.  Additionally, the island restaurants serve fresh seafood at cheap prices.  Fish who had been swimming around with their buddies a few short hours earlier fill out the dinner selections nightly.  Incredible.  The only downside is that your prey is often looking back at you as you eat.  It took some getting used to eating whole fish, especially with their judgmental eyes still fully intact and staring a hole in my as I eat, but I got used to it.  I had seafood, I believe, every day of this vacation.
I am grateful for the scuba diving. . .  One of my secondary passions in life has become scuba diving.  I got my initial certification in college and have dived many times since.  I love it and dive any possible chance I have.  The islands of the Andaman Sea, where I have been many times, are among the best dive locations in the world.  You see literally hundreds of species of aquatics life on every dive, everything from tropical fish to sharks, from sea horses to the occasional octopus.  I might write a post on why I love diving in the future, but for now suffice it to say that it is wonderful in Thailand.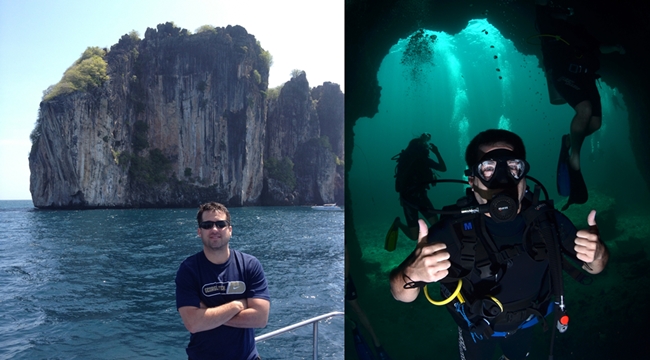 I am grateful for the scooters of Thailand. . . Though every year I have friends who crash (this year the casualties were Conner Norton and Ty Nash), the scooters are always a highlight of my being in Thailand.  They fly!  I rent them every time I am there.  For a few dollars each day, it is both a great way of exploring the islands and getting around.  This year, I drove around the island two different days, both filled with interesting and amazing sites.  I'll hit on this in a post next week, as we saw some strange stuff!  Tremendous times.
Well, I just wanted to write on some of the more superficial enjoyments of my vacation and post a few pics.  In the following post, "The eternal value of my time in Thailand", I write more about what I learned from this time. 
I'll jump back into more topical posts in a week or so.  We will complete the articles on "My thoughts on singleness (a series). . ." then.
I am excited to jump back into writing, as there are several topics I look forward to processing with you this spring!