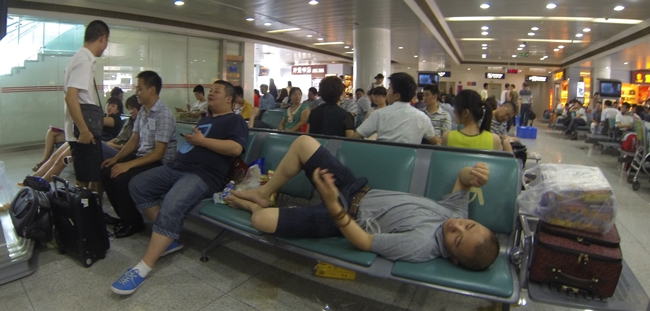 As I sit here, I am in yet another Asian airport. I am currently THREE hours into a delay that looks like it might last until the winter solstice. They have already canceled several flights going to my destination city. Free lunch was just served, which is another bad sign. I expect to be stuck here for a while. And, this is JUST the beginning. . .
This setting will be much of my life over the next four weeks. Hopefully not filled with plane delays, but I will spend much time in international airports. All told, I will be in 9 different cities. I will cross 30 time zones. I will eat 1,234 disgusting airline meals.
In light of this crazy travel for me over the next month, I am not going to post articles during this time. I already sense there will be a sort of "blogging withdrawal" for me, as I really do enjoy writing in this venue and interacting with you guys. However, I do feel I need to lighten the load a bit for this next month, so hopefully this will be a good thing.
Two items to note. . .
If you have not already, please sign up for email notices as to when there are new posts on this site. You can do so just to the right of this article. Just type in your email and it will take care of the rest. As I'm not sure exactly when my next post will be, this will let you know as soon as it happens.
If there is something that comes up in life which I feel I MUST write about/want to ask people to pray for/need to process, etc., I will post an article. However, I do not anticipate this to be the case. This is yet another good reason to sign up for email notices!
If you are new to this blog, please take a look at some of the articles from this past year. A good place to start is the "most read posts" section on the right of this page.
I can't express to you how much I appreciate your reading this blog. It has been a massive blessing for me personally, as I hope and pray it has also been enjoyable to you.
Have a great summer and I look forward to posting again in about 4 weeks!