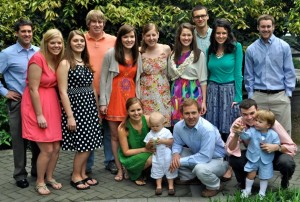 It is always said that the most difficult part of writing a book is penning the first sentence.  It is with this in mind that I write this first post.  I move into this surprisingly nervous.  Seems like a strange thing to make me nervous, but still I am.  So here we go. . .
After months of thinking about, researching, creating, meticulously over-analyzing (as I am prone to do in all of life), and working with a very gifted web designer, I am finally beginning this blog.
With the beginning of this site (johngunter.com), I find myself in the midst of several of "beginnings" in my personal life.  I just moved to a new city here in East Asia.  I have recently begun a new assignment professionally/vocationally.  I have just turned 40.  These all feel like beginnings to me.
Even in looking at the span of a year, spring always feels like a beginning.  As a kid, spring signified the beginning of baseball season (which much of my life revolved around).  The new season always brought the optimism of hoped for glory on the diamond.  As an adult having invested the majority of my post-college life living in East Asia, spring seems to bring newness of life following the long, frigid, deadening winters here.  No longer is going outside a necessary evil, but rather an expression of joy.  As a follower of Christ Jesus, spring brings Easter.  In the end, Easter represents the ultimate beginning through the possibility of new/eternal life.  Christ has risen, therefore, we can also. . . in all things.
So, it's with all of these beginnings that I start this blog. . . yet another beginning.  In my next post or two, I will tell more about this blog/site itself and the factors that brought me to the point of finally starting this blog.  As for now, just wanted to say hello and that I am excited to finally be at this point of putting pen to paper (or key to screen).  Times up, let's do this.