This article is the second part of "My night in JAIL".  If you have not read it, please CLICK HERE to first read it. This article picks up where "My night in JAIL" leaves off.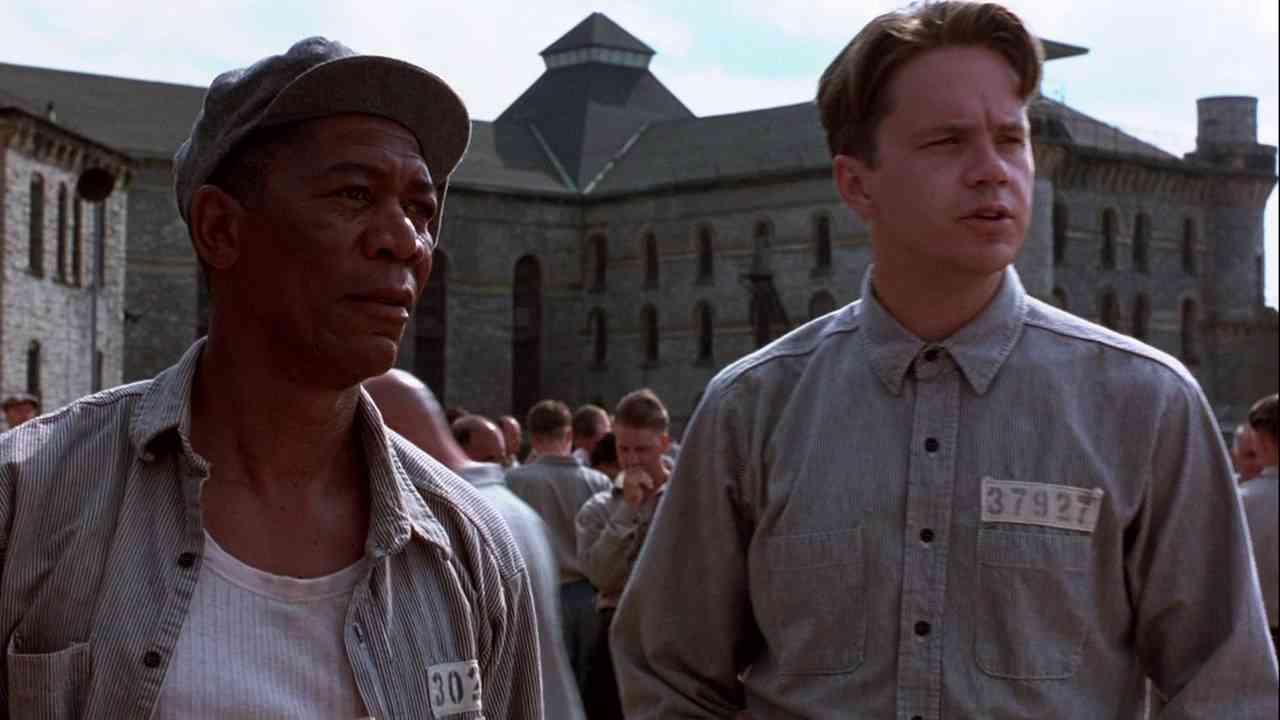 "The Shawshank Redemption" was one of my favorite movies from around the same period as this story of me going to jail.  I am not alone, as the movie often is ranked as one of the best of all time.
One of the many elements of "The Shawshank Redemption" which makes it a classic is the wisdom passed down as the characters of Andy and Red interpret their situations and meaning in life.  One of my favorite quotes is the following. . .
Hope is a good thing, maybe the best of things, and no good thing ever dies.
Here is my attempt to do a little of the same.  So. . .
In thinking about my night in jail these many years later, I learned at least four valuable lessons from the experience.
Being in trouble with the police is rough
I honestly had nightmares about seeing the blue lights in my rear view mirror for months.  Seriously, I STILL can't drive past that prison and not think about Kevin, Peter, Ashton, and I being in there.  Though only in jail for half a night, it was enough for me to realize I am not cut out for a life of crime.  This experience also does give me more compassion for those behind bars.
Eliminate food/beverage intake prior to going to jail
The thought of dropping trou in a room full of inmates is not a good one.  If the cell setup I had is standard, you want will want to avoid any excretion scenarios if at all possible.  Trust me on this one.
Don't worry over that which I cannot control
I know this sounds weird, but I was actually fairly calm throughout the process.  Of course I was scared, but I honestly remember sitting in the back of the squad car and thinking, "no reason to stress out.  What is done is done."
Even in the jail cell, I had a strange sense of not worrying.  When thinking about how fast I could be pummeled by the other inmates, I still realized that allowing myself to be fearful was not going to help the situation out.
I honestly think a little of that attitude has stayed with me from that day on and has served me well in living overseas.
You pay for immaturity 
In one sense, we were simply kids being kids.  However, that night I realized that my personal immaturity could have awful results.  We could have injured ourselves or others just by the sheer carelessness of our actions.  The course of our lives could have been altered forever.  It really is scary to think back on this and the many other times where we were simply careless.
We ended up being charged with disorderly conduct.  We had to do community service.  It was embarrassing, but fair.  Four years later, that night almost cost me getting my first real job with IBM.  It didn't, but it only went to further reinforce that you pay for your immaturity.
This lesson served me well, as college was just around the corner.  With both the freedom of college and the proximity of Georgia Tech  to every vice and bad choice none to man within a mile of the campus (middle of Atlanta), this incident helped me see more clearly what immature decisions could cost me.
Do not snatch a lite cigarette from the mouth of a drunken inmate
We almost had a full-scale riot on our hands when this happened.  Yelling ensued and guys jumped up suddenly and assumed offensive positions.  I sat in the corner hoping no one noticed me.
Redemption is a wonderful thing

 
Mom and Dad's graciousness throughout this entire situation left an eternal mark on me.  Though they were clearly mad and in no way justified my actions, they were also clearly "in my corner" throughout the process.  They could have held this incident over my head, but they chose to forgive me.
When I became a Christian two years later in college, I believe that some of my understanding of the grace of Jesus came from seeing a version of grace from my parents during my night in jail.  Though I deserved condemnation, they accepted me with open arms.
When Jesus extended His grace to me two years later on a much grander scale, it was more understandable because of what I had already seen in Mom and Dad towards me.
This is clearly the greatest legacy and lesson learned from my night in jail.