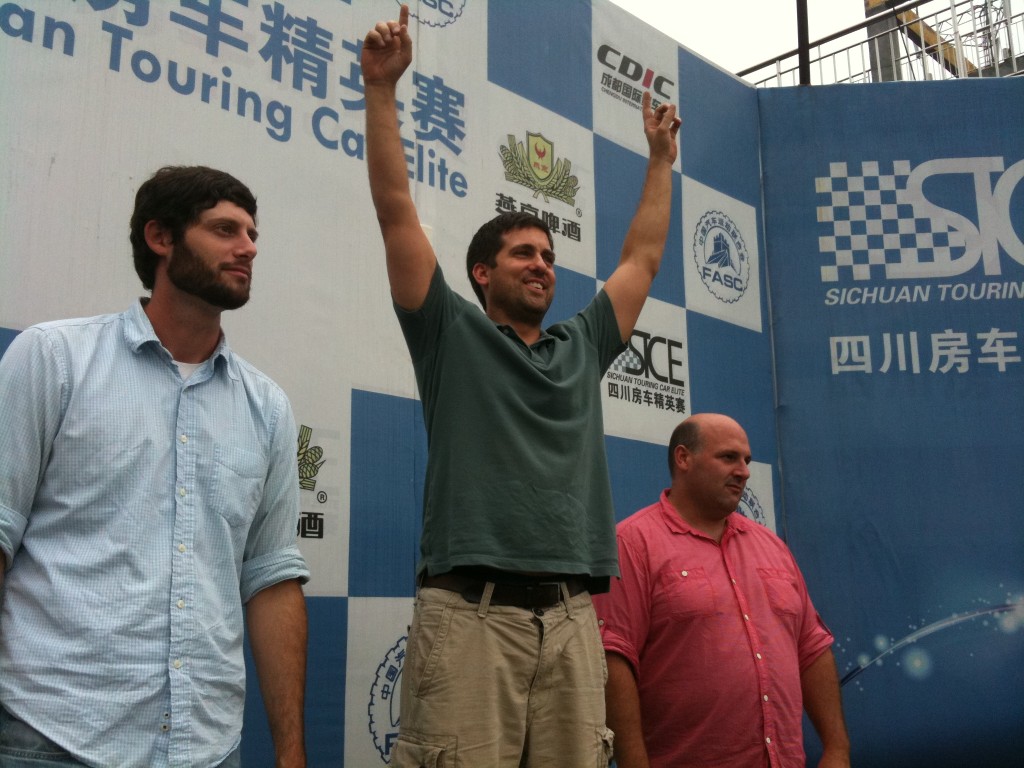 After spending a lonely birthday in Bangkok hammering Krispy Kreme doughnuts and thinking about life, I returned to the city in Asia where I lived until last January for a week of meetings.  Upon arrival, my belated birthday took off in high gear. . . literally.
It started off with a dinner and cake with two of my favorite families on the planet, the Todds and the  the Laughlins.  It was a great time.  However, this was only the beginning. . .
Two days ago, Travis Todd and Matt Ashton (visiting with his work this week) were very vague about what we needed to schedule in the afternoon.  We were planning on eating a quick lunch.  However, upon walking up to the parking lot, Travis handed me the keys to a white BMW (5 Series) and said several of my friends had all chipped in to get me a car for the day (actually he tried to convince me they had bought it for me, but I knew better).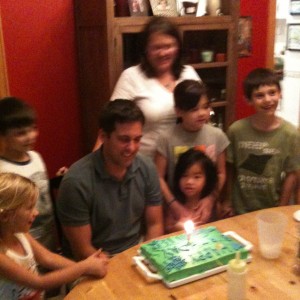 My legs were literally shaking as I began driving this $100K+ sports car around the crowded, massively chaotic streets of this mega Asian city.  It was crazy.  We drove to a local western restaurant for lunch, where we met Sonya Todd and three of their four girls.  Tremendous birthday, right?  That is what I thought!
At lunch, they informed me that the day was far from over.  Matt, Travis, and I drove the BMW, with fear and trepidation, to a corner of town that I did not know existed previous to three days ago.  It is an Indy-style race track.
At the track, five other friends met us. As part of my continued birthday present, they had not only rented the car, but also the ENTIRE race track for one and a half glorious hours!  Unbelievable.  It was all the more special having two friends from Atlanta, Matt Ashton and Matt Dean, happen to be in our city during this time.
I am not really a "car guy", but I absolutely love doing anything fast and reckless.  For the next 90 blissful minutes, the nine of us took turns ripping through this two mile race track for time.  It was absolutely one of the funniest things I have ever been a part of.  Now I have a new dream occupation for when I grow up. . . I just want to wake up every morning, drive cars really fast around tracks, and get paid for it.  I don't think this is an unreasonable dream.
The day was filled with near wrecks, fish tailing around corners, competition, tons of laughter, and memories that are sure to last.  The following video was taken by Daniel Rupp, who was driving shotgun with me at the time. . .[pb_vidembed title="" caption="" url="http://www.youtube.com/watch?v=gW-r3vInk6w" type="yt" w="480″ h="385″]
Anyway, we all had an incredible time, as you can tell from our giddy, child-like laughter in the video.  Not sure this rental car company is going to want our business again, as the car was caked in tire rubber dust by the end of the day, but it was an unforgettable birthday nonetheless.